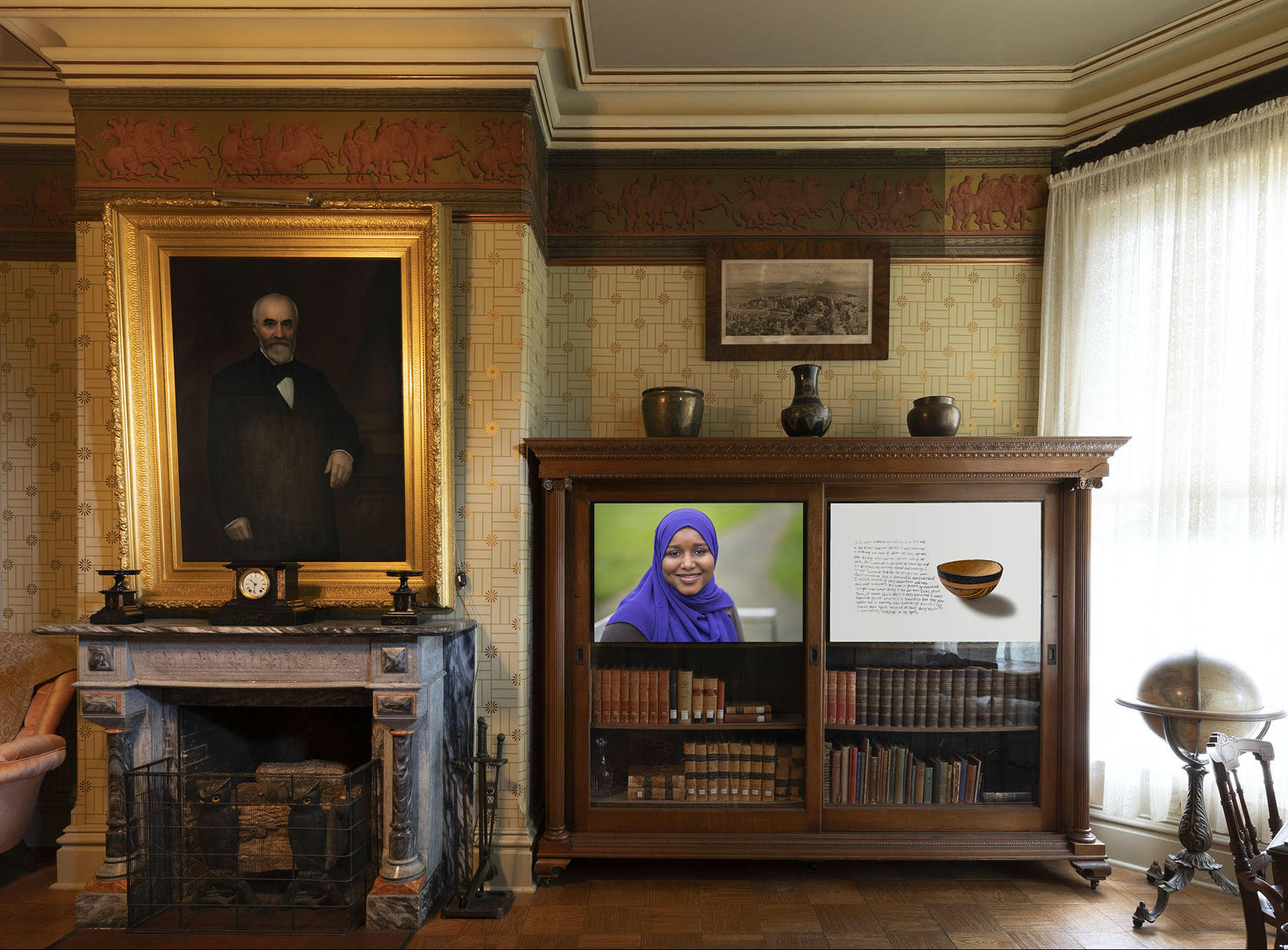 REMAKING THE MONUMENT: IMMIGRANT STORIES AT BUSH HOUSE MUSEUM (AT BUSH HOUSE MUSEUM) | SANKAR RAMAN & JIM LOMMASSON, GUEST CURATOR JEN RICHARDSON-GREENE – JULY 7-SEPTEMBER 30
Remaking the Monument: Immigrant Stories at Bush House Museum (at Bush House Museum) | Sankar Raman & Jim Lommasson, Guest Curator Jen Richardson-Greene
July 7-September 30 | Bush House Museum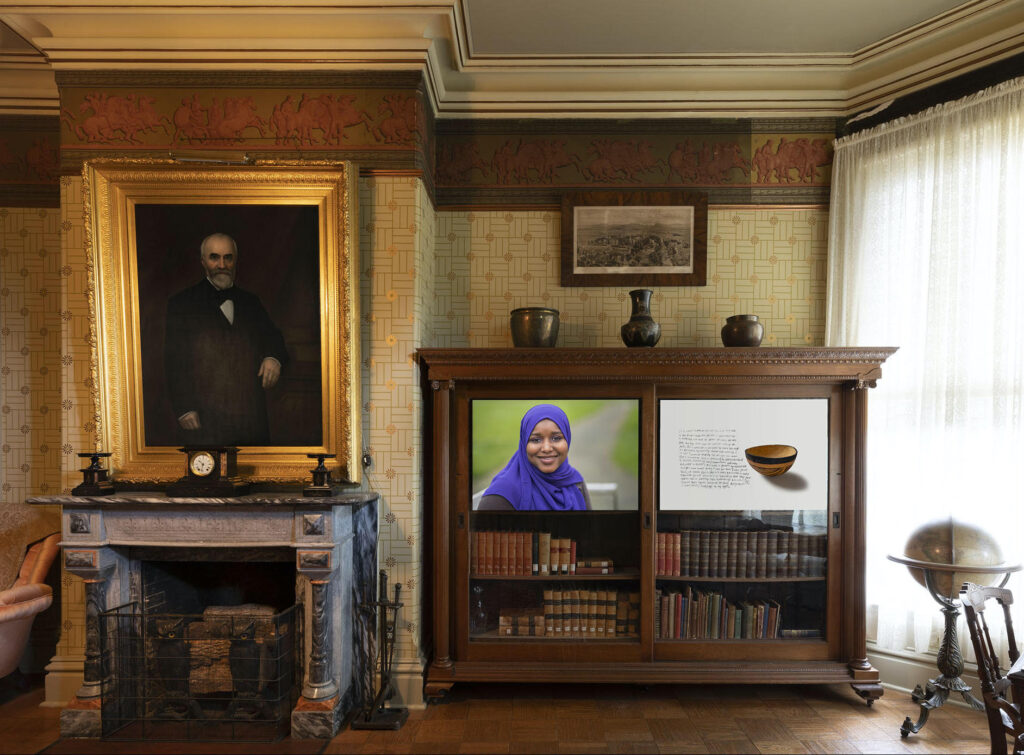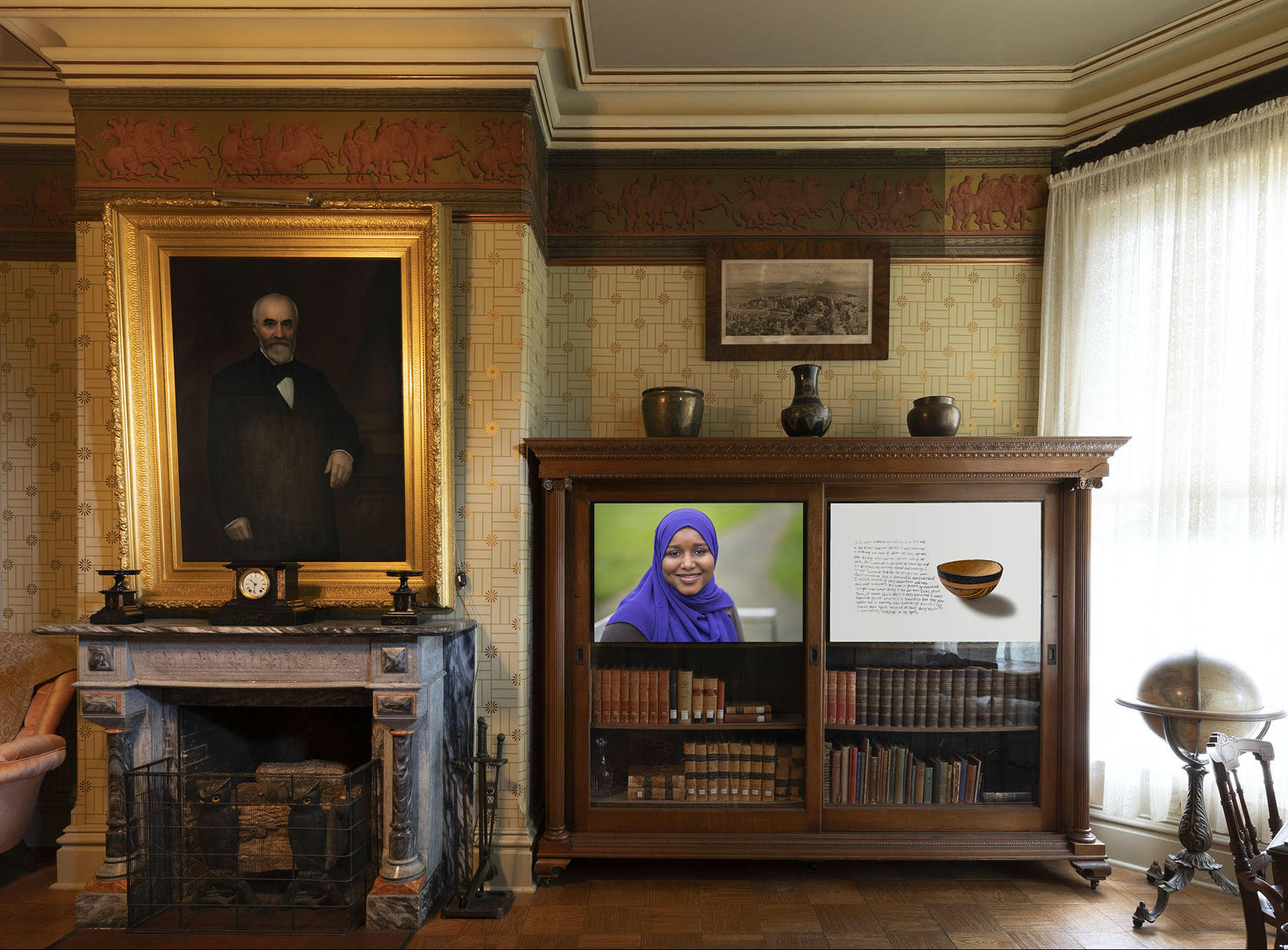 Lunch and Learn
Sign up for our next Lunch & Learn series on Wednesday, July 27 from 12 p.m. to 1 p.m. with curator Jen Richardson-Greene and storyteller Sankar Raman and photographer Jim Lommasson.
In Remaking the Monument: Immigrant Stories at Bush House Museum, curator Jen Richardson-Greene invites The Immigrant Story, Founder Sankar Raman, and Jim Lommasson to present portraits, stories, and objects of immigrants and refugees in one of Salem's best preserved historic homes. This exhibition is part of our effort to showcase extraordinary artists who are creating works that interrogate history and foster community growth and healing.
If you are curious to hear more about this exhibition and how it all came together, you won't want to miss this Lunch and Learn. Come meet Sankar, Jim, and Jen for an informal talk about their work.
Please RSVP to Laura@SalemArt.org and she will send a Google calendar invite your way with the link to attend.