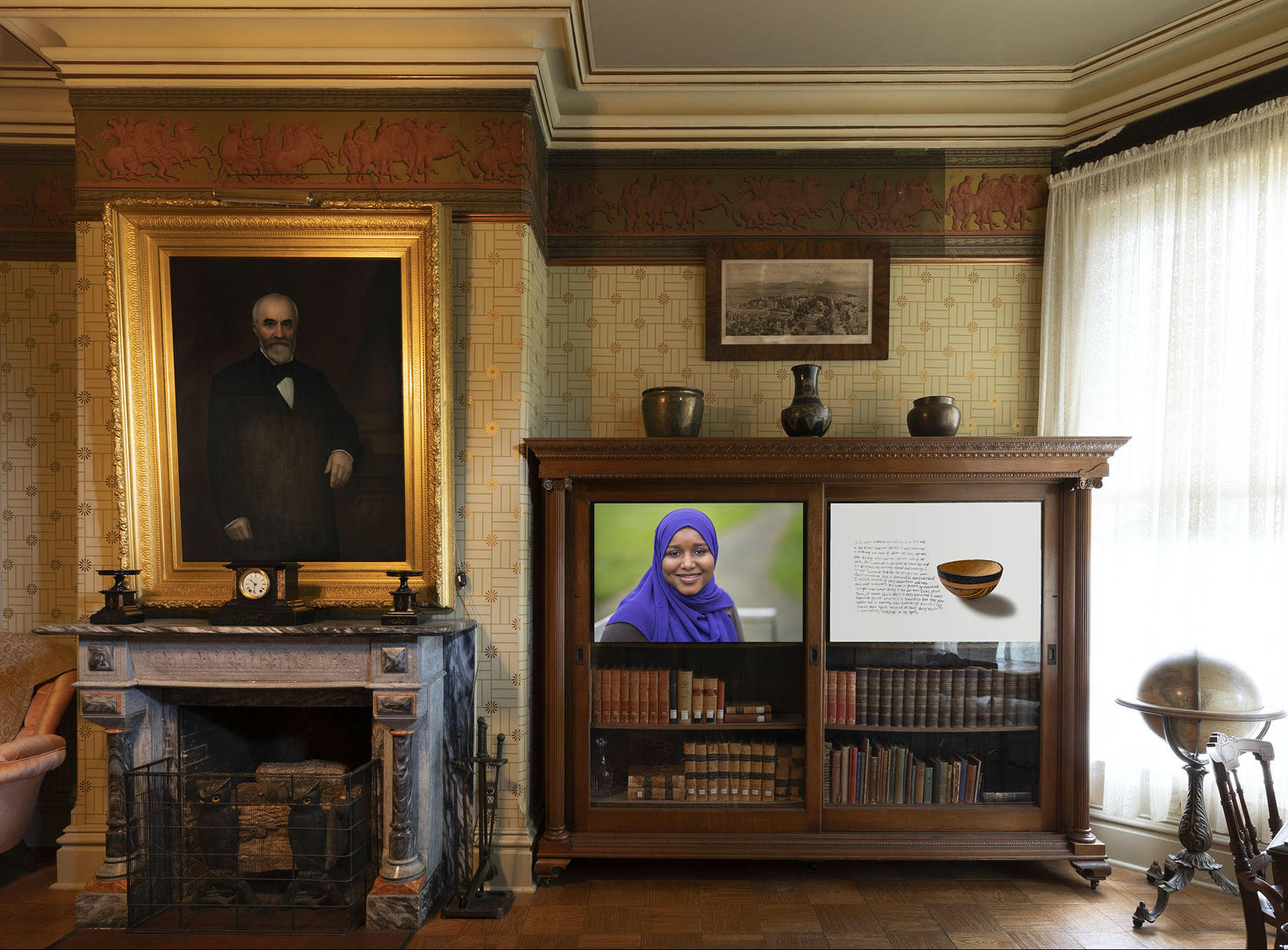 REMAKING THE MONUMENT: IMMIGRANT STORIES AT BUSH HOUSE MUSEUM (AT BUSH HOUSE MUSEUM)
Remaking the Monument: Immigrant Stories at Bush House Museum (at Bush House Museum) | Sankar Raman & Jim Lommasson, Guest Curator Jen Richardson-Greene
September 1 – October 29, 2022
Open Thurs-Sat 1 to 5 pm.

"We cannot change the past, but we must acknowledge that powerful forces within society fostered persistent barriers for people of color to migrate and create their homes here in Oregon… In spite of all this, we came anyway; these are our stories."


-Sankar Raman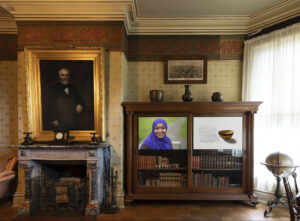 In Remaking the Monument: Immigrant Stories at Bush House Museum, The Salem Art Association partners with The Immigrant Story (founder Sankar Raman) and photographer Jim Lommasson to bring portraits, stories, and treasured objects of immigrants and refugees to the historic home of Asahel Bush. An early Oregon businessman and editor of the Statesman Journal, Asahel Bush came to Salem at the urging of Samuel Thurston, in part, to create an all white state. He successfully lobbied the state legislature to disallow people of color the right to vote and to re-appropriate Tribal lands to white families settling across the Willamette Valley. He used his newspaper to amplify his political views and racist rhetoric. Because of such efforts, Oregon remained an unwelcoming place for people of color.
For this exhibition, we bring portraits, stories, and treasured objects belonging to immigrants and refugees to this place which is a symbol of the exclusionary laws that define early Oregon history. Jen Richardson-Greene has curated images from The Immigrant Story critically acclaimed shows, including DREAMs Deferred, I Am My Story, To Bear Witness and I Am An American and added new images to create this show.
This work celebrates the extraordinary lives of immigrants and refugees living in Oregon today. Their presence brings new meaning to rooms haunted by the racist rhetoric and actions of Bush and his advocates. They hold our gaze with strength and compassion. They occupy spaces where difference was not allowed, where racism was fierce, and where abolitionists were disparaged. Their possessions challenge the notion of historical preservation. Their stories rouse our deepest stirrings of the American Dream, as they recount surviving war, genocide, incarceration, discrimination, and threats of deportation. These Oregonians inspire us by surviving the unspeakable, healing lineages, enriching our cultural tapestries, leading communities, and breaking glass ceilings.