Bush Barn Art Center
Bush Barn Art Center
The Bush Barn Art Center & Annex are open to the public We are open Thursday, Friday, Saturday, and Sunday noon – 5:00 p.m.
Social distancing required
As things slowly get back to normal, our hours will be limited so that we can ensure the health and safety of all of our staff and visitors. To begin, we will be open the following hours: Thursday, Friday, Saturday, and Sunday noon – 5:00 p.m.
We ask, of course, that visitors continue to wear masks and maintain social distancing when enjoying the art in our galleries. And, of course, we hope that everyone who enters our galleries has received the vaccine. For more information on how to get the vaccine, visit Oregon Health Authority's Vaccination Site).
---
Right in the heart of Bush's Pasture Park, one of Salem's most beautiful locations, are the Bush Barn Art Center and Annex. These conjoined buildings feature four exhibition spaces, a gift gallery, and an Artist-in-Residence studio. Operated by the Salem Art Association, exhibits are always free to view.
Exhibitions are always free and open to the public.
Bush Barn Art Center + Annex
Bush's Pasture Park
600 Mission St. SE
Salem, OR 97302
Closed Christmas Day-New Year's Day
Our Galleries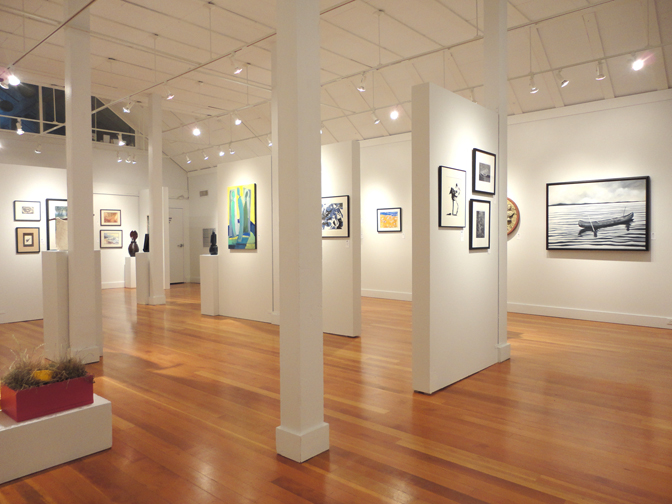 The A.N. Bush Gallery presents major interpretive exhibitions of regional, national, and international artists. It is located on the second floor, accessible via stairs or an elevator, and is the building's largest exhibit space.
---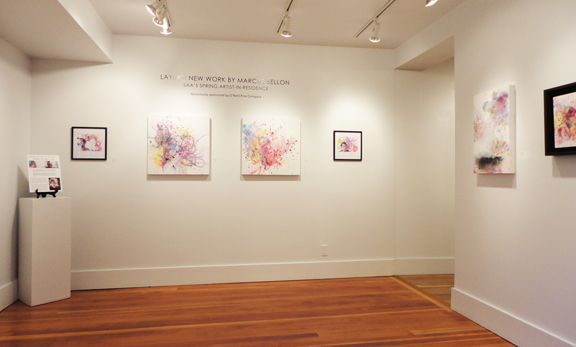 The Focus Gallery offers a more intimate setting showcasing works from SAA's Artist-in-Residence program as well as exhibitions highlighting community partnerships with other cultural organizations.
---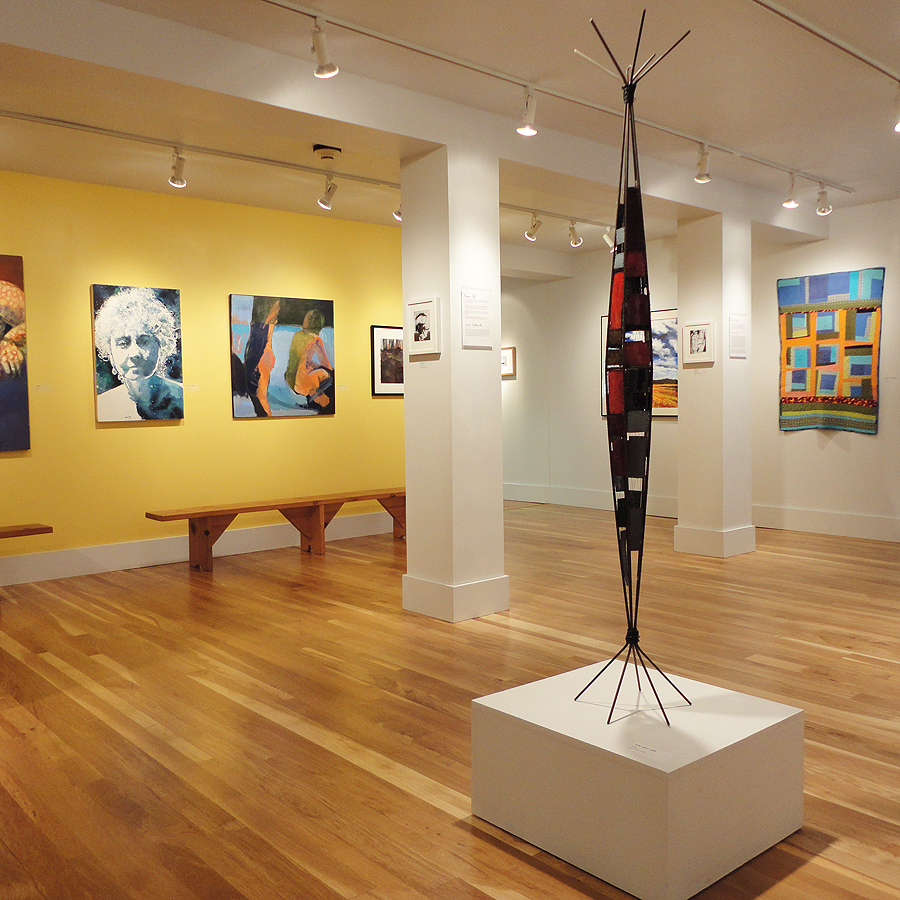 The Camas Gallery and Rental-Sales Program provide regional artists seeking gallery representation and professional development support with the venue and services they need to thrive professionally.
---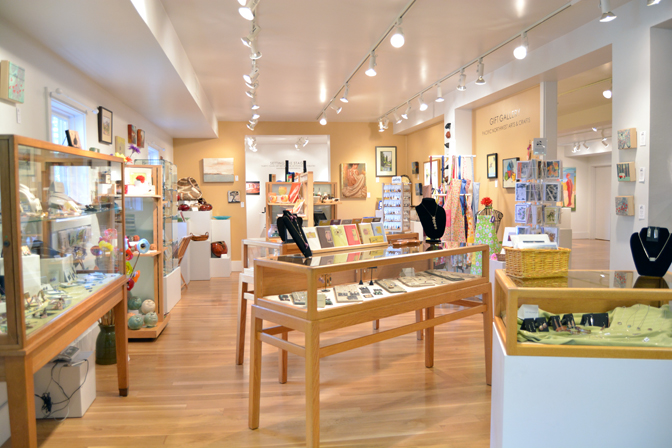 The Gift Gallery features handcrafted jewelry, glassware, fiber art, ceramics, metalwork and sculpture as well as paintings, drawings and original prints by more than 50 of regional artists and craftspeople.
---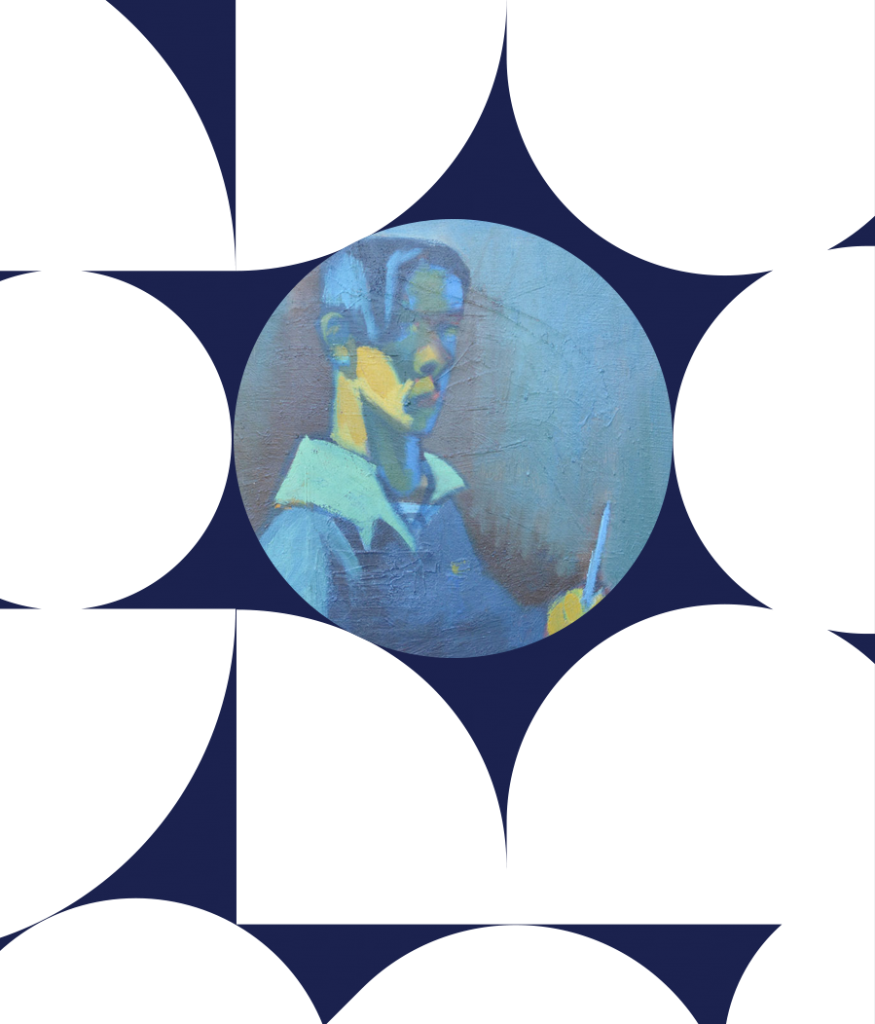 Permanent Collection
The Salem Art Association Gallery has a permanent collection that includes paintings, prints, sculptures and ceramics by some of the region's leading artists whose names are important to the history of art in the Willamette Valley and the Pacific Northwest.
Purchases at the Bush Barn Art Center support regional artists and SAA's educational programs. SAA members receive a 10% discount on purchases valued $10+ and are eligible to participate in our rent-to-buy program.