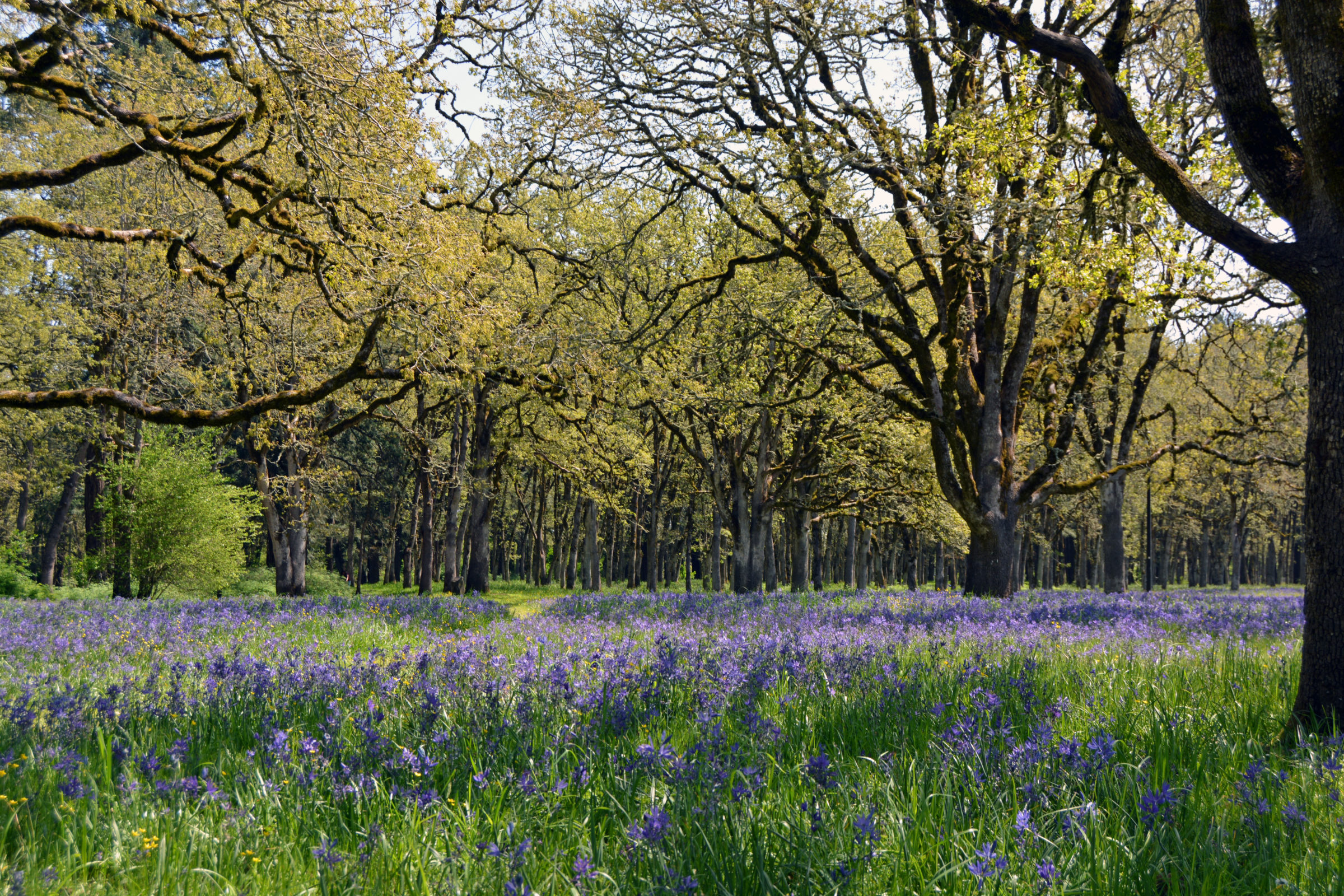 Bush's Pasture Park
Just south of downtown, Bush's Pasture Park covers 90.5 acres of lush, wooded areas and open meadows in the center of Salem. The grounds include trails for walking, tennis courts, a rose garden, Oregon's oldest greenhouse conservatory, the Bush House Museum and the Bush Barn Art Center.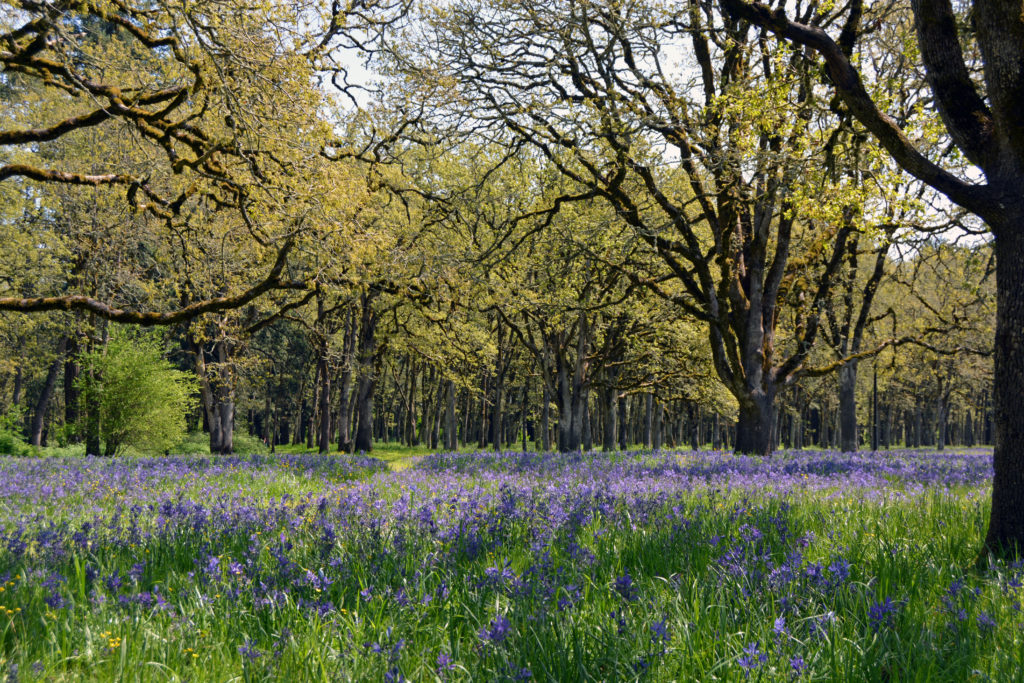 ---
Centennial Sculpture Project
"Sentinels" was dedicated by Mayor Chuck Bennett of the City of Salem on September 6, 2019, and commemorates 100 years of Salem Art Association. The centennial sculpture, by world-renowned artist Devin Laurence Field, marks this moment. It says "here something important happened." Aptly named "Sentinels," it pays homage to those who came before – to those whose presence lives on in what they left behind.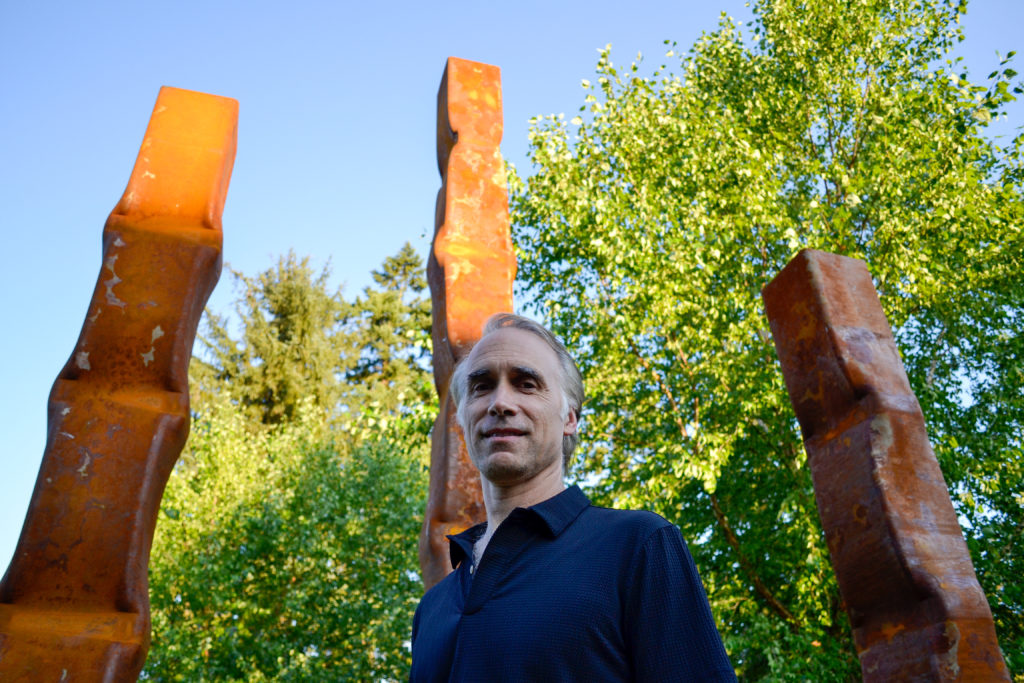 About the Artist
Devin Laurence Field is known for the level of articulation he achieves in directly fabricated steel. Predominantly commissioned for public sites, these sculptures are often complex yet graceful representations of ideas and concepts developed around a particular place, event or community.

Devin is a resident of Portland and a fifth-generation artist. Devin has been honored by the National Academy of Design in New York, included in International Biennales, and was selected to build monumental sculptures for the Beijing Olympics. Devin's sculptures grace the permanent collections of museums, cities and sculpture parks throughout the Pacific Northwest and internationally in Mexico, Korea, Sweden, China, Japan, Inner Mongolia, and New Zealand.
SAA owes a debt of gratitude to the following donors: the Compton Family Foundation; the City of Salem Transient Occupancy Tax Fund; the City of Salem Parks Department; Janet Neuburg; Rick Day; and Saalfeld Griggs PC.