Endowment Foundation
The Salem Art Association Endowment Foundation (SAAEF) was established in 1977 with the simple purpose of supporting the work of the Salem Art Association.
Local art lover Karen M. Schroth gave the initial gift to make an endowment possible. The Foundation is a separate tax-deductible 501c3 organization with its own board of directors, although several of its members have served on SAA's board in the past. Today SAAEF's resources total about $1 million.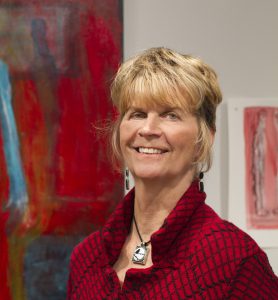 I support the Salem Art Association Endowment Foundation because I want to see art grow and thrive as an integral part of our community and in our schools, encourage students and emerging artists, and help make Salem a place where people are drawn to the quality of its art and cultural events.


Michele Patterson | Past SAAEF President
SAAEF Board Members
Jon Lauer, President
Attorney/Owner
Bryn Mawr Vineyards
Gary Hardey, Treasurer
Vice President & Trust Officer
Pioneer Trust Bank
Janet Neuburg
Retired Physician/Artist
Bob Speckman
Retired General Manager
Salem Electric
Ron Rubel
Retired Entrepreneur

Ex-officio
Matthew Boulay
Endowment Foundation
Salem Art Association
Frequently Asked Questions
---
How does an endowment fund work?
Endowments are long-term investments that accrue interest over time. Each year this interest is paid to a recipient organization, in this case the Salem Art Association. The typical amount of interest accrued each year is about 5% of the principal. SAAEF's principal is about $1 million, meaning that each year it is able to give the Salem Art Association about $50,000 to support our mission. Through careful management, the Endowment Foundation is able to preserve its principal which allows gifts to be made to SAA in perpetuity. In other words, SAAEF is literally a gift that keeps on giving!
---
Can I give to SAAEF?
Yes! Cash gifts to SAAEF are welcomed as are a variety of other kinds of gifts. You can make gifts of stock directly to SAAEF, which saves you the cost of selling the stock and then donating the cash. You can name SAAEF as the beneficiary of insurance policies. You can donate real estate to SAAEF. In this case, the real estate's value must be appraised by a qualified professional. All of these kinds of gifts can be made in your lifetime or as part of an estate plan.
---
Why give to SAAEF? Why not give to the Salem Art Association directly?
Please consider doing both! SAA certainly depends on yearly giving from individuals, corporate sponsors and grant makers and will continue to do so. However, as SAA serves increasing numbers of people in the community, the time and energy needed to solicit yearly gifts to support these efforts also increases.
A strong endowment provides a regular source of income to SAA in perpetuity. This allows an organization like ours to plan for the future with confidence, knowing that a certain amount will be available each year to cover the most pressing needs. Giving to the Endowment Foundation helps support SAA's mission for many years to come. For more information about giving to SAAEF, please contact Matthew Boulay, Interim Executive Director, at 503-581-2228 x303 or Matthew@SalemArt.org.