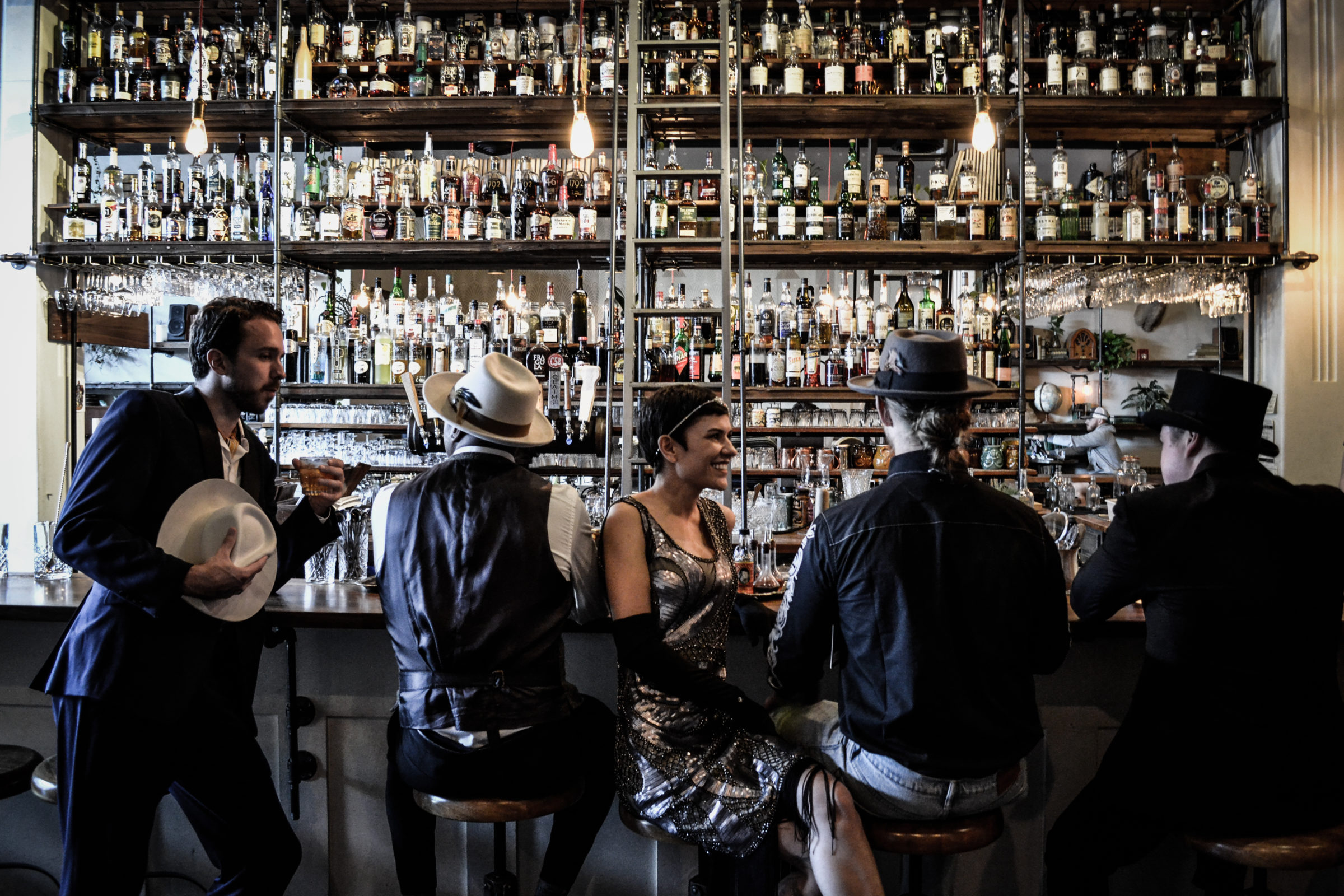 Clay Ball: The Roaring Twenties!
Saturday, February 22, 2020
5:30 – 10:00 PM
Salem Convention Center
Join SAA and hundreds of Salem's most generous artists and patrons for our 21st annual Clay Ball fundraiser, The Roaring Twenties! Guests come together to celebrate in prohibition-era style, enjoying complimentary wine and craft beer, a gourmet three-course dinner, and an exhilarating live auction featuring notable local artists and premiere destination packages. Funds raised help to provide year-round arts opportunities for the greater Salem area.
Advanced Tickets: $85 (Ends February 14, 2020)
Regular Tickets: $95 (February 15-22, 2020)
Call 503-581-2228 to order!
(Online orders are no longer available)
SALAD
Arugula & Baby Greens with Blackberries, Sunflower Seeds, Heart of Palm,
Herbed Goat Cheese Quenelle, Blackberry Dijon Vinaigrette
ENTREÉ
Olive Tapenade Marinated Grilled King Salmon with Thyme Red Pepper Coulis
Served with Quinoa Pilaf Currants & Pine Nuts, Charred Asparagus, Garnished with Micro Basil
Grilled Fillet with Carbales Crust & Peppercorn Demi Glaze
Served with Fried Rosemary Fingerlings & Charred Asparagus
Pan Seared Gnocchi with Roasted Shallot Butter
Served with Delicata Squash, Chanterelles, Wilted Rainbow Chard, Micro Arugula, Pepitas
DESSERT
Raspberry Chambord Pot du Cream
Coconut Layer Cake


Clay Ball Committee for their commitment and vision: Judy Beck, Ashley Contreras, Gretchen Coppedge,
Leslie Darland, Judy McGavin, Laura Zenthoefer, Sandra Burnett, Chloe Lawton,
Denise Magee, Chris Neely, Eliz Snowcarp and Erin Westfall.

Michelle Gallagher for creating this year's amazing, commemorative clay balls.

Clay Ball Models for their participation in our marketing photoshoot:
Miranda Abrams, Paul Anderson, Sue Anderson, Bryon Daniels, Sean McLeod and Zeb Udell.

Gatsby for use of their beautiful apparel and accessories for our photoshoot.

Archive Coffee & Bar for use of their picturesque facilities for our photoshoot.

Wendy Brokaw and CCTV for their fine work on the Paddle Raise video.

Deb Vaughn and Barry Shapiro for participating in the Paddle Raise video.