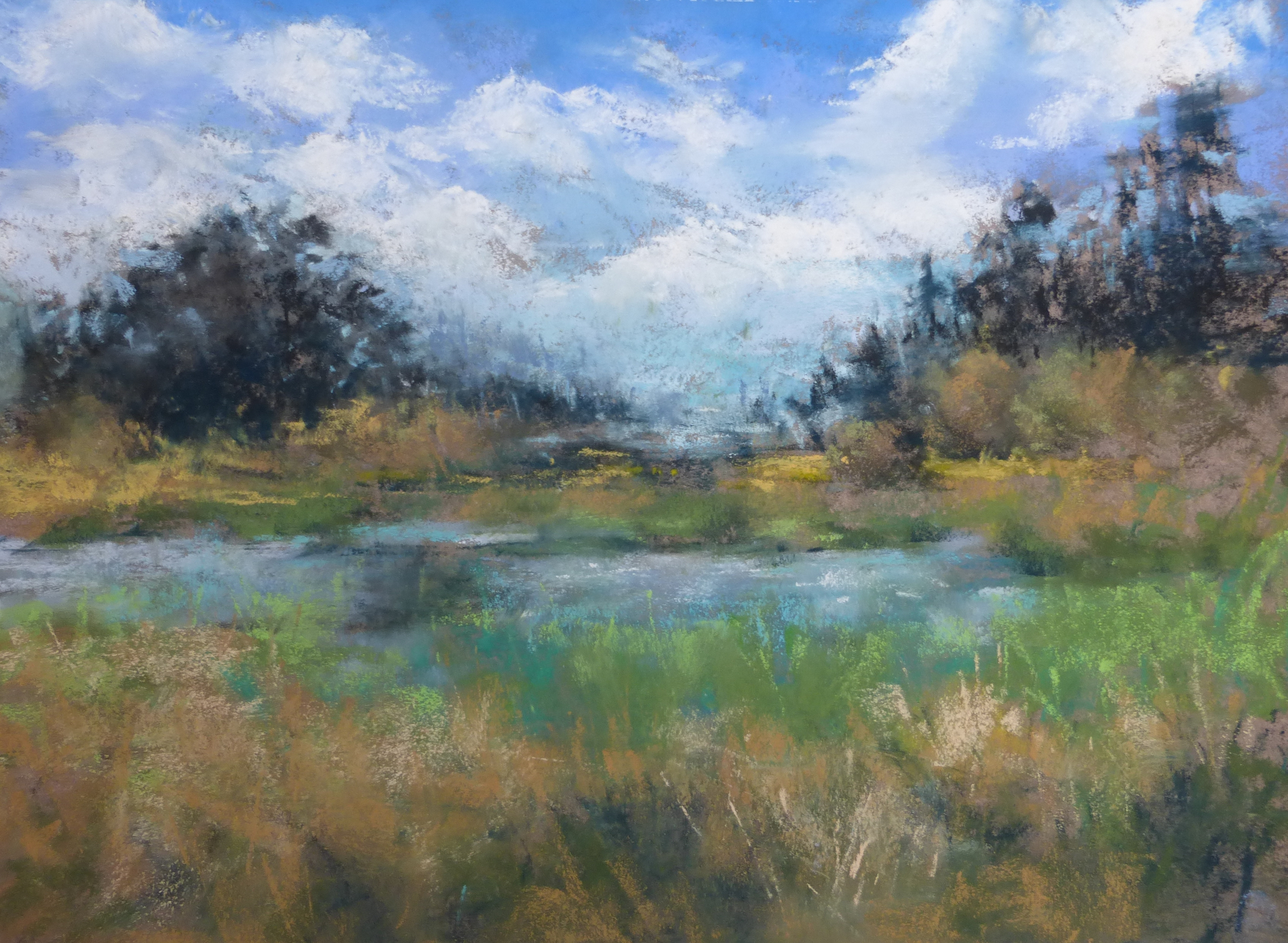 Debbie Robinson: Each Moment Becomes
March 6 – April 18, 2020
Centro de Arte Bush Barn
Debbie Robinson explores the concepts of "journey" and "discovery" in her recent series of soft pastel landscapes.

Featured Artwork: Debbie Robinson, "Each Moment Becomes"
---
artist statement
Knowing that every day truly is a gift, I become more open and eager to experience new opportunities as I travel on this journey of life. Within close destinations of home each adventure is a discovery, and offers new possibilities for making new memories. This describes the insight and delight for me, that comes with sketching and journaling nature, and painting landscapes.
Each landscape created, whether it's done on location or in the studio, becomes a special memory and a place that can be revisited again and again. As an artist, I'm thrilled and honored to be able to share this journey of discovery. My wish is that the viewer can feel a sense of calm connection and a place that speaks to them, and that they too want to revisit.
The direct and spontaneous medium of soft pastel responds well to special sanded papers or a prepared surface. I enjoy exploring new techniques as my journey continues.

"Memories we collect and give brighten our lives as long as we live."
– Julie Sneyd
---
Gallery
Gallery images may be cropped – click each to see in full-size!
---
Exhibition Sponsor