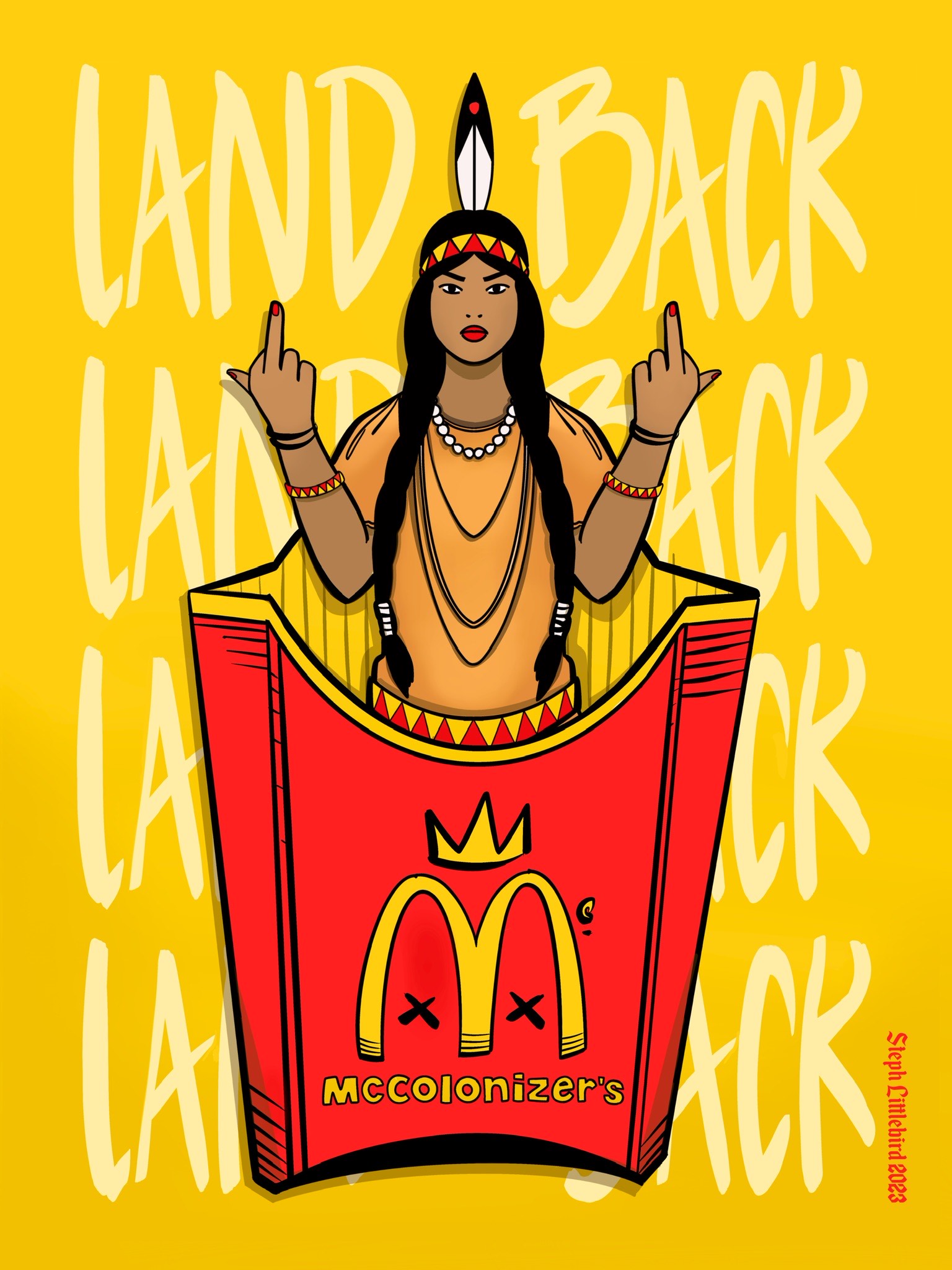 ICONOCLAST  | STEPH LITTLEBIRD
Iconoclast | STEPH LITTLEBIRD
JUNE 7 – JULY 2, 2023 | FOCUS GALLERY
RECEPTION: SATURDAY, JULY 1, 4:00 P.M.
ARTIST STATMENT
Iconoclast explores the history of Indigenous representation in American culture and ways to reclaim stories told about us, not by us. By altering these media icons we reverse the power dynamic and question the biases and ideologies embedded in them.
ABOUT THE ARTIST
Steph Littlebird ​is an artist, author, curator and enrolled member of Oregon's Grand Ronde Confederated Tribes. Steph earned her B.F.A. in Painting and Printmaking from the Pacific Northwest College of Art (PNCA) in Portland, Oregon, she currently lives and works in Las Vegas.