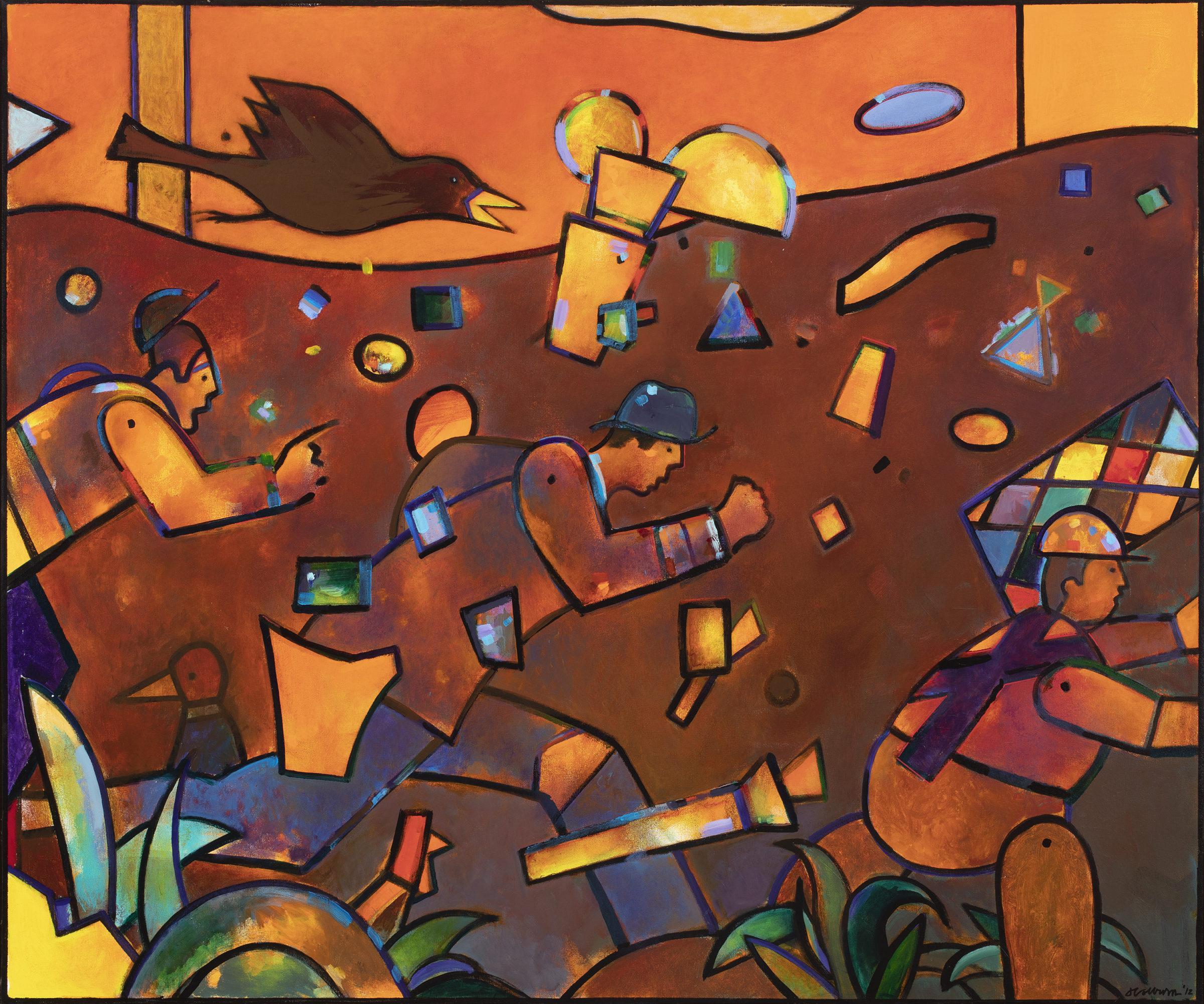 NEW PAINTINGS AND SOME NOT SO NEW | JON COLBURN
NEW PAINTINGS AND SOME NOT SO NEW
Jon Colburn
August 5 – September 25, 2021 | AN Bush Gallery
Reception August, 27 from 5-9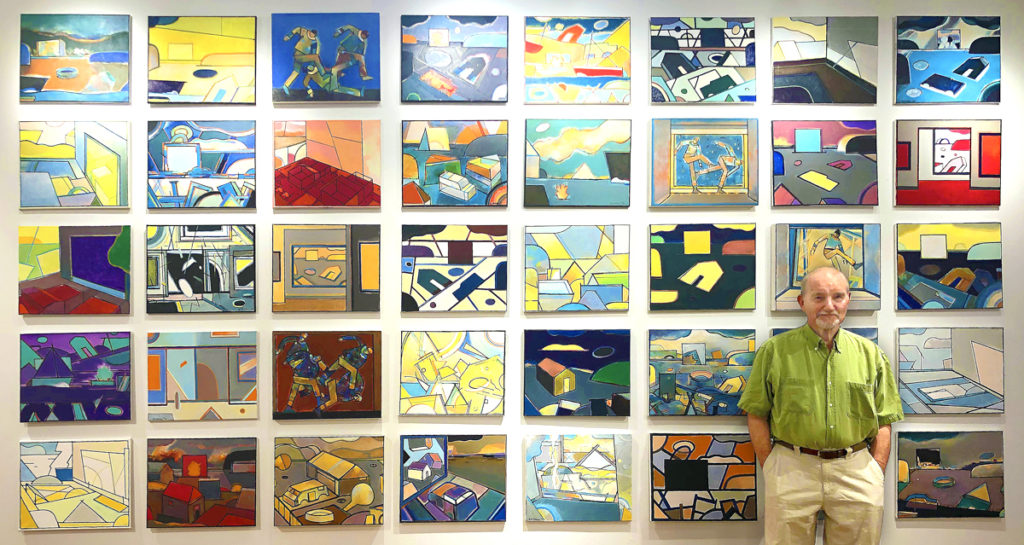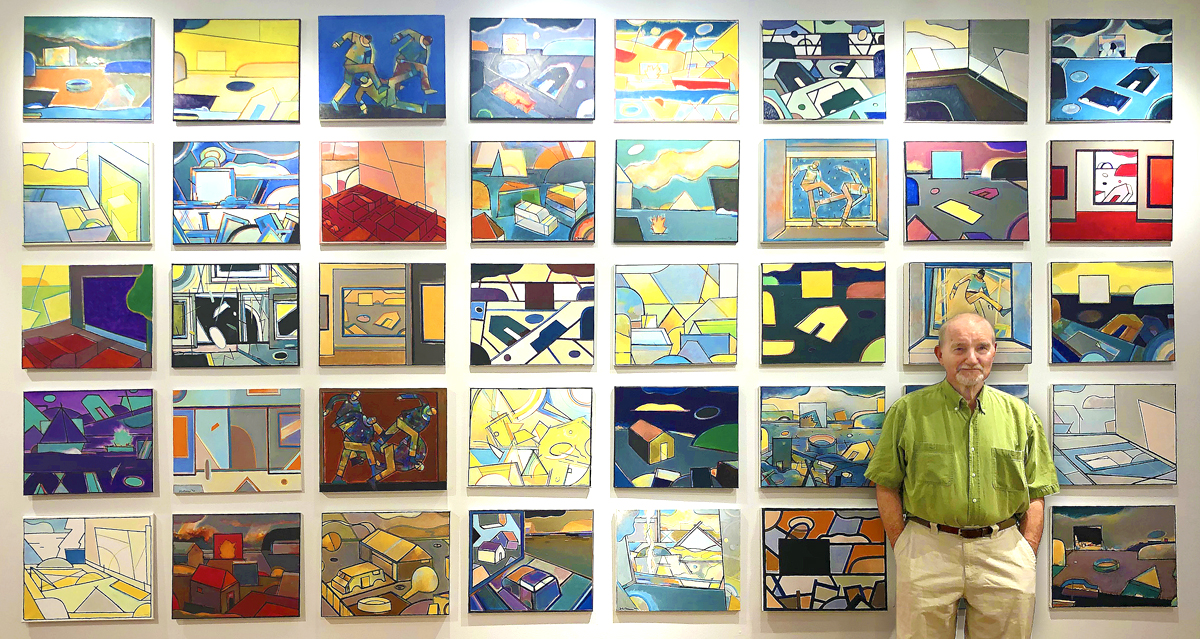 ABOUT THE ARTISTS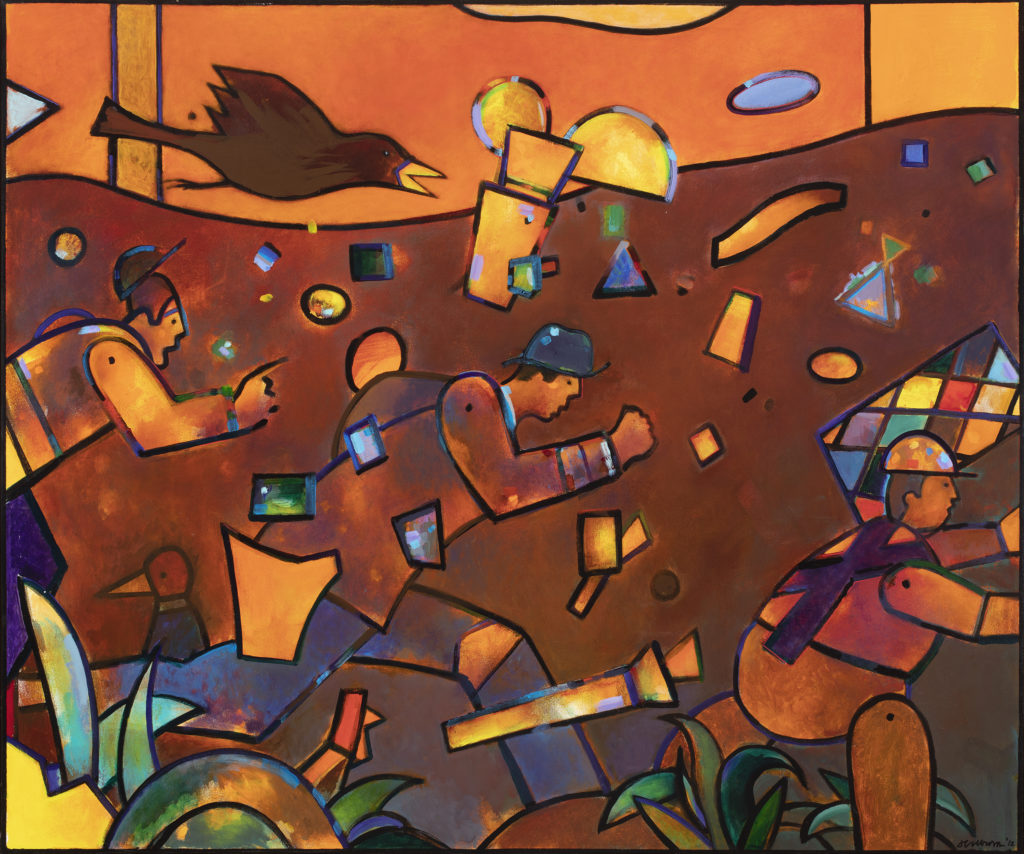 In 1961 when I graduated from the Portland Museum Art School, I wanted to make a statement in painting, that besides making a good painting, would reflect a gestalt and a world view.
I left Portland in 1964 and began what turned out to be a 30 year sojourn out into the world to see life and art in the world. I lived those years in Los Angeles, Munich, New York and Paris. Naturally, since I spent a great deal of time in the museums and galleries of those cities, I was, to say the least, subjected to a lot of influences and changes in my subject and style of art.
In 1992, when I returned to Portland and 15 years later moved to Salem, I had been through periods of figurative and landscape painting, painting maps and schematics, minimal sculpture and painting and completely abstract painting, usually on the geometric but painterly side.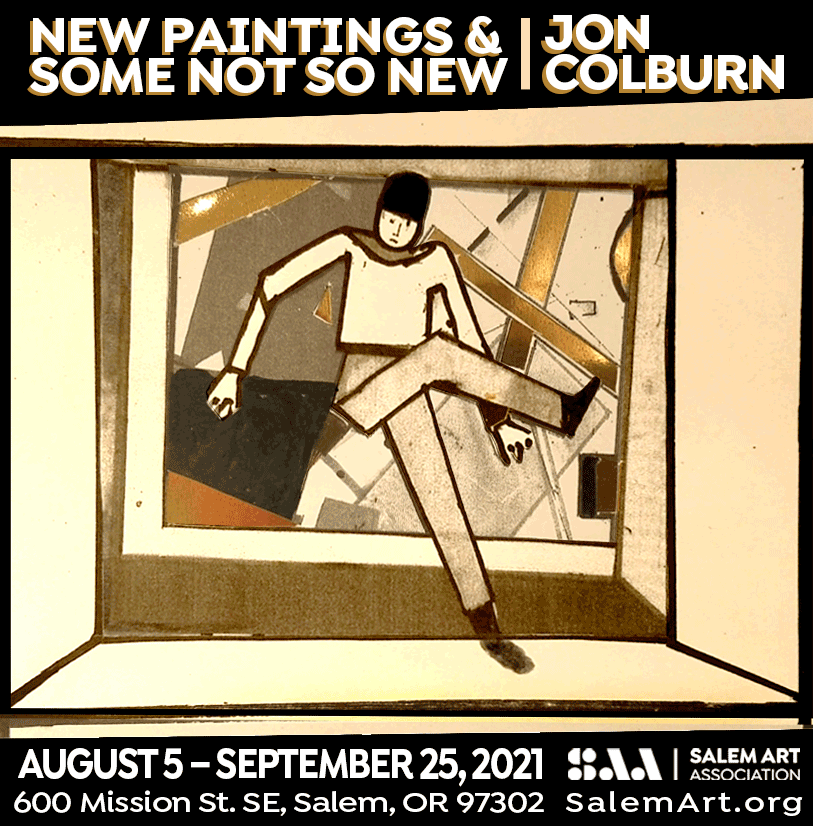 Since my return to Oregon, I have gradually returned to where I started, that is to seek an expression and style that goes beyond the love of painting, and finds a view of the world through its realities and dreams.
I have been making paintings now for sixty five years. Except for five years that I devoted to making sculpture, this pursuit has been ongoing and continuous.
Jon Colburn's work can also be seen at Salem on the Edge art gallery.
Explore the show
Pictures courtesy of Kelly James Photographer