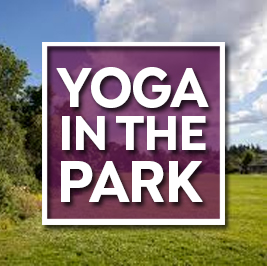 SPECIAL EVENINGS OF OUTDOOR YOGA AT THE BUSH BARN ART CENTER & ANNEX
Special eveningS of outdoor yoga at the Bush Barn Art Center & Annex
FREE AND OPEN TO THE PUBLIC
Salem Art Association and Common People Yoga are excited to join together again this summer to host special outdoor yoga sessions on the lawn behind the Bush Barn Art Center & Annex, 600 Mission St SE, Salem, OR 97302.
These are 60-minute Vinyasa Yoga Flow class' led by Lorissa Addabbo of Common People Yoga. Both beginners and advanced students are welcome in the class.
The first session is Tuesday, June 20 from 6-7 p.m. with a nod to the summer solstice! The next sessions are July 13, July 27, and August 10 (all Thursdays) and Tuesday, August 22. All sessions are 6-7 p.m.
If you have a spot reserved, we are counting on you to attend!
This is a donation-based event. You can donate on Eventbrite or use the Venmo code, or donate at the door the day of the yoga session.