Visual Artists
The Salem Art Fair & Festival features more than 200 artists each year in the Artist Marketplace. In 2018, the three states with the most artists were Oregon (54%), Washington (17%), and California (14%).
---
Memorabilia
Each year, a committee selects a past Art Fair artist to have their work featured on a limited run of commemorative memorabilia. T-shirts, tote bags, and signed posters are made available for purchase in the weeks leading up to and during the event.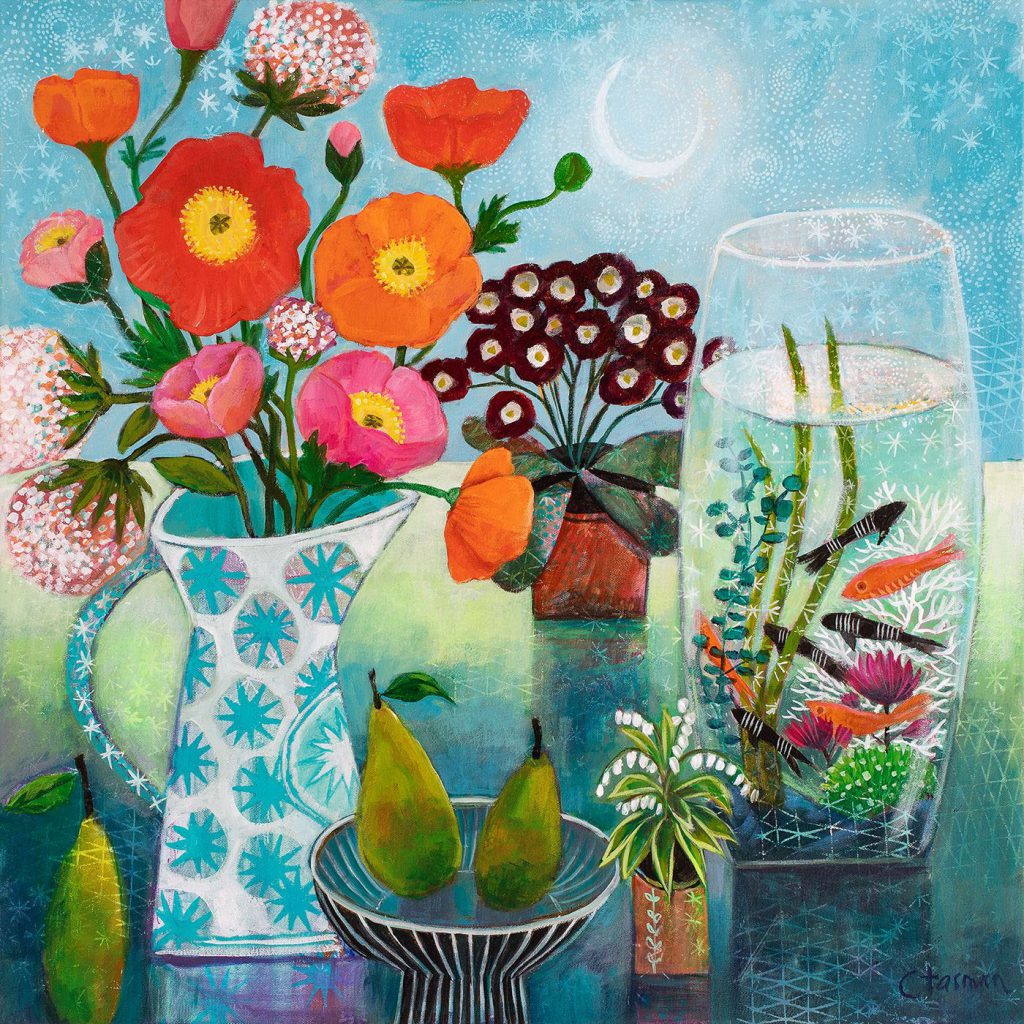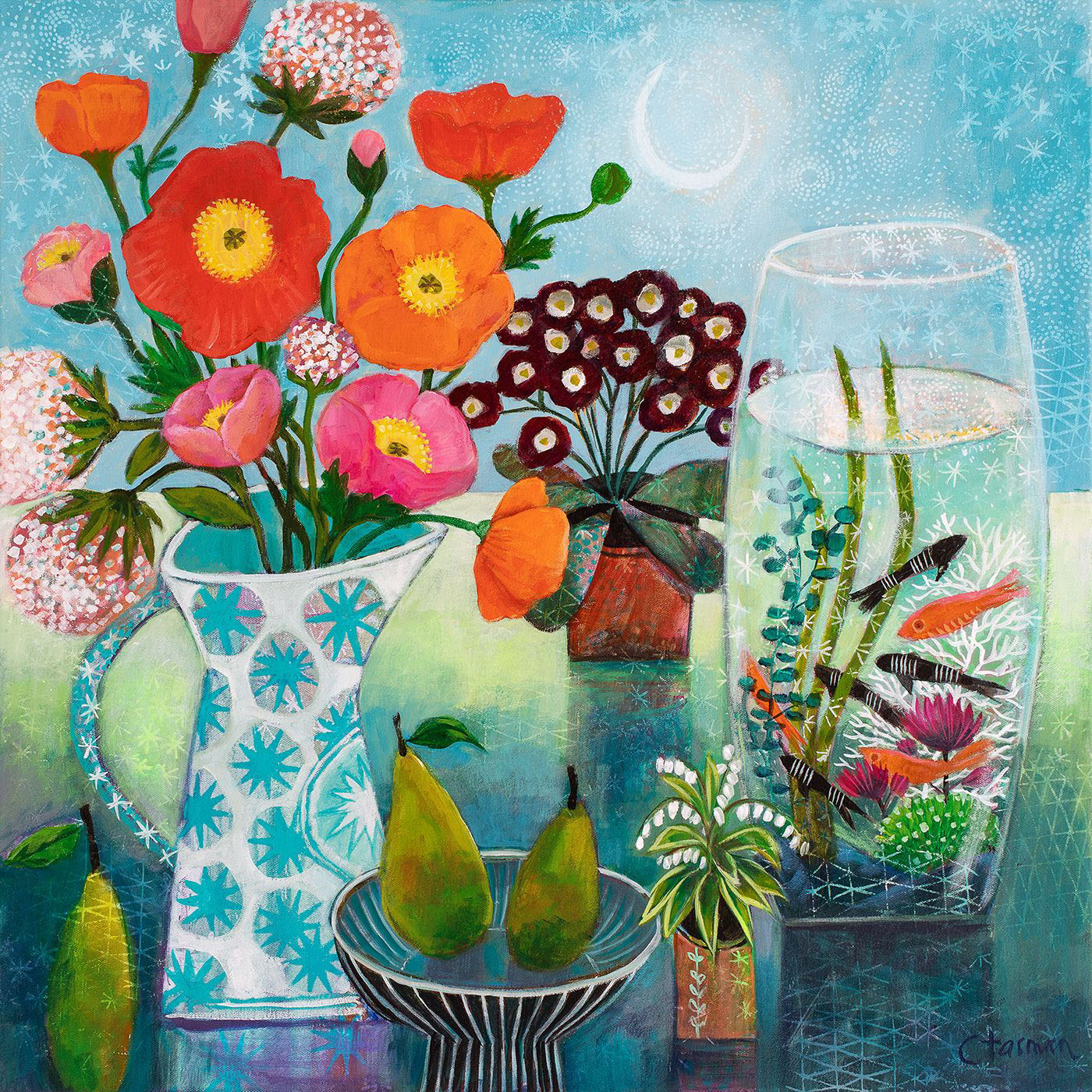 Salem Art Association is proud to present Carrie Tasman as our 2019 Memorabilia Artist for the 70th Annual Salem Art Fair & Festival! A longtime resident of Corvallis, Tasman graduated from Oregon State University with a Bachelor of Fine Arts. She paints memories and impressions using silk screens, layers and texture. Her work is collected and commissioned worldwide, but prints of "Summer Moon" will be available locally at this year's fair. Her colorful painting features poppies, a setting moon, and pears, which are the Official State Fruit of Oregon. "Mostly, I wanted to create an atmosphere that invokes a cool and peaceful summer morning with the promise of a summer day full of fun and color – just like a perfect day at the Salem Art Fair & Festival." – Carrie Tasman
To see more of Carrie Tasman's work, visit: http://www.tasmanstudio.com/
---
Artist Resources
For the convenience of Salem Art Fair & Festival Visual Artists, the Salem Art Association compiles a list of local lodging and works with vendors to provide discounts. There is also a map of the grounds and an aisle map to help artists select a booth location that best fits their needs.
---
All Artists
2D MIXED MEDIA
3D MIXED MEDIA
CERAMICS
COTTAGE CRAFTS
DIGITAL ART
DRAWING
EMERGING ARTIST
FIBER
FIBER WEARABLES
GLASS
GRAPHICS AND PRINTMAKING
JEWELRY
METALWORKS
PAINTING
PHOTOGRAPHY
SCULPTURE
WOOD