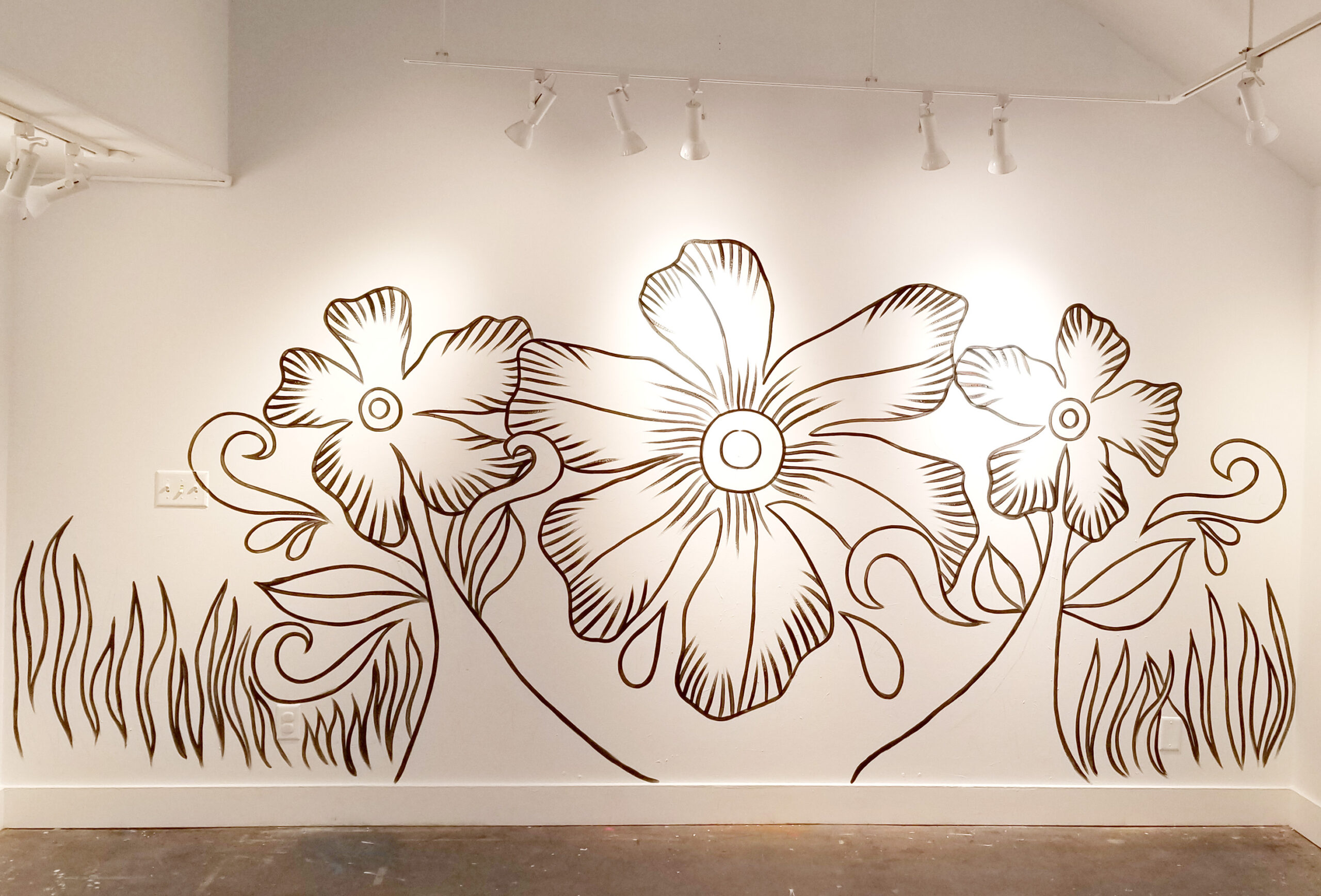 ALL AROUND US | COMMUNITY PAINT SESSIONS
ALL AROUND US | COMMUNITY PAINT SESSIONS
Saturday, APRIL 15 & 22 from 1 p.m. – 3 p.m. | ANNEX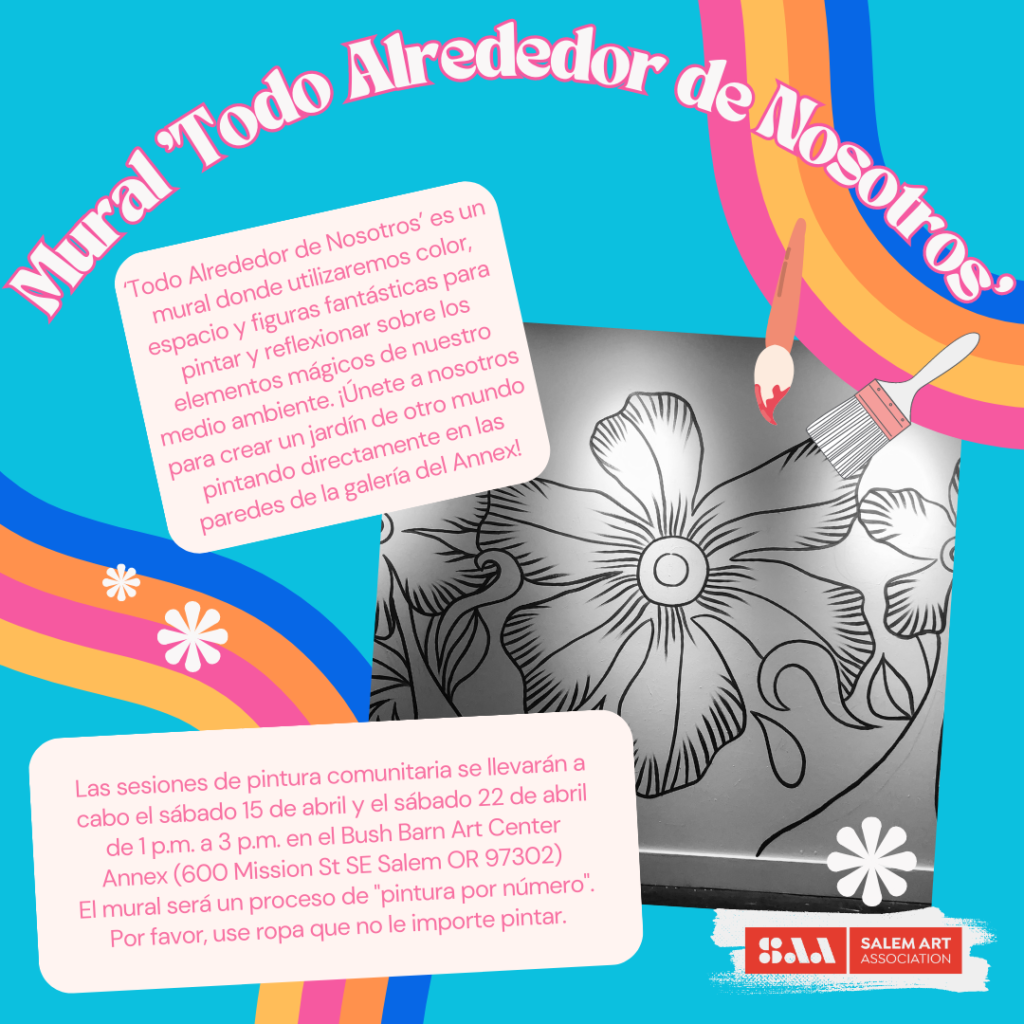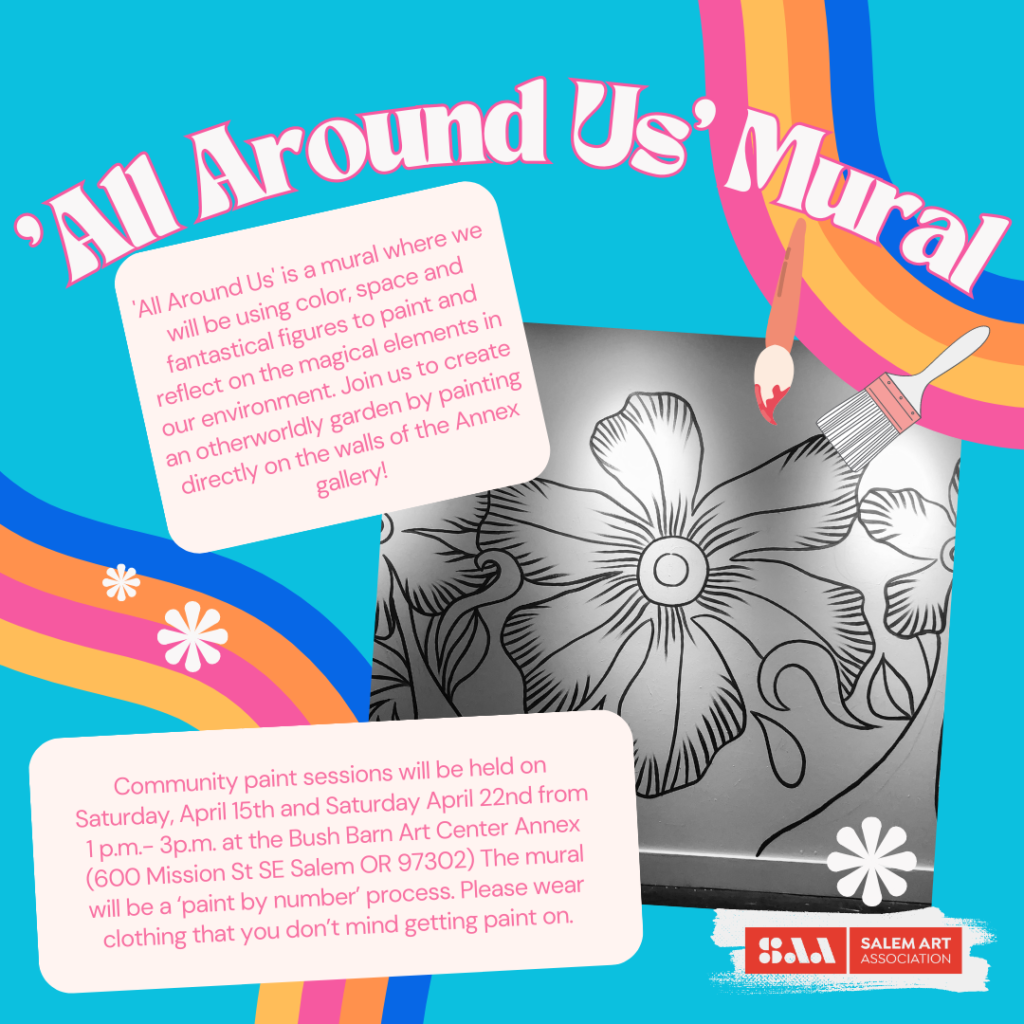 All Around Us' is a mural where we will be using color, space and fantastical figures to paint and reflect on the magical elements in our environment. Join us to create an otherworldly garden by painting directly on the walls of the Annex gallery!
Community paint sessions will be held on Saturday, April 15 and Saturday April 22nd from 1 p.m.- 3p.m. The mural will be a 'paint by number' process. Please wear clothing that you don't mind getting paint on.
Gardens are one example of where the wild things gather and transform. It seems, as if by magic, flowers and flying friends start to appear outside. Everyday, just like the caterpillar morphing to a butterfly, we grow little by little. Did you know that the cells that make up your body regenerate constantly? As the days are slowly changing from the cold and dark of winter and into the sunny showers of spring, think about how change happens, day in and day out. Who or what helps make the transformation happen? What colors remind you of the springtime's budding blossoms and busy bees? What kind of change can you see in a day? A week?