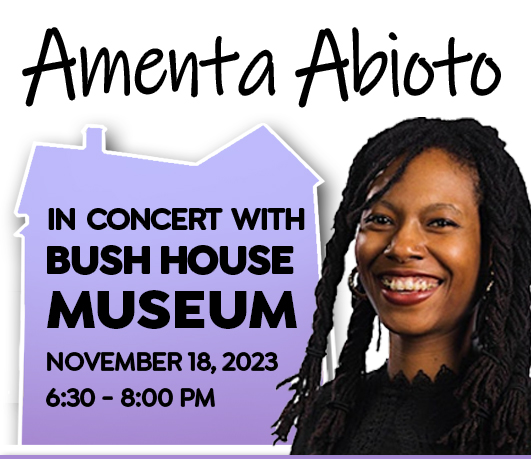 AMENTA ABIOTO IN CONCERT WITH BUSH HOUSE MUSEUM
AMENTA ABIOTO IN CONCERT WITH BUSH HOUSE MUSEUM
SATURDAY, NOVEMBER 18 FROM 6:30 – 8:00 P.M. | BUSH HOUSE MUSEUM
A SPECIAL INVITATION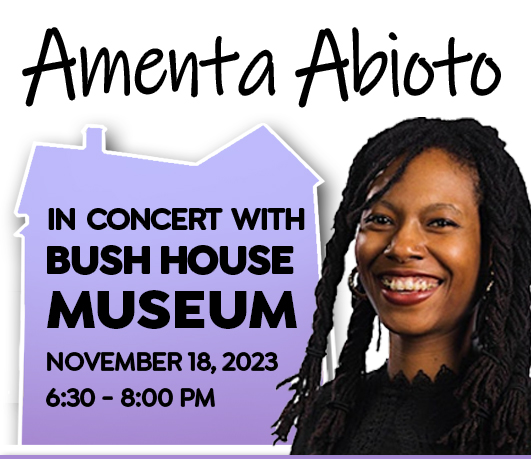 We are pleased to invite you and a guest to join us for a special evening of food, drink, and an extraordinary performance by Amenta Abioto.

Amenta is a singer, songwriter, producer and performance artist from Memphis, TN. In her own woman show, she builds vocal and instrumental loops from kalimba, synthesizer, drum machine and guitar creating atmospheric textures. Boldly mystical and soul-fired, join us for a magical evening in a historic house.
This concert is part of our initiative to reimagine the Bush House Museum as an intimate space in which artists and performers can transform the burdens of history into hope, healing and joy – a space, in other words, that lies at the intersection of history and art.
When: Saturday, November 18 from 6:30-8:00 p.m.
Where: The Music Room inside Bush House Museum
600 Mission St. SE, Salem, OR  97302
ABOUT AMENTA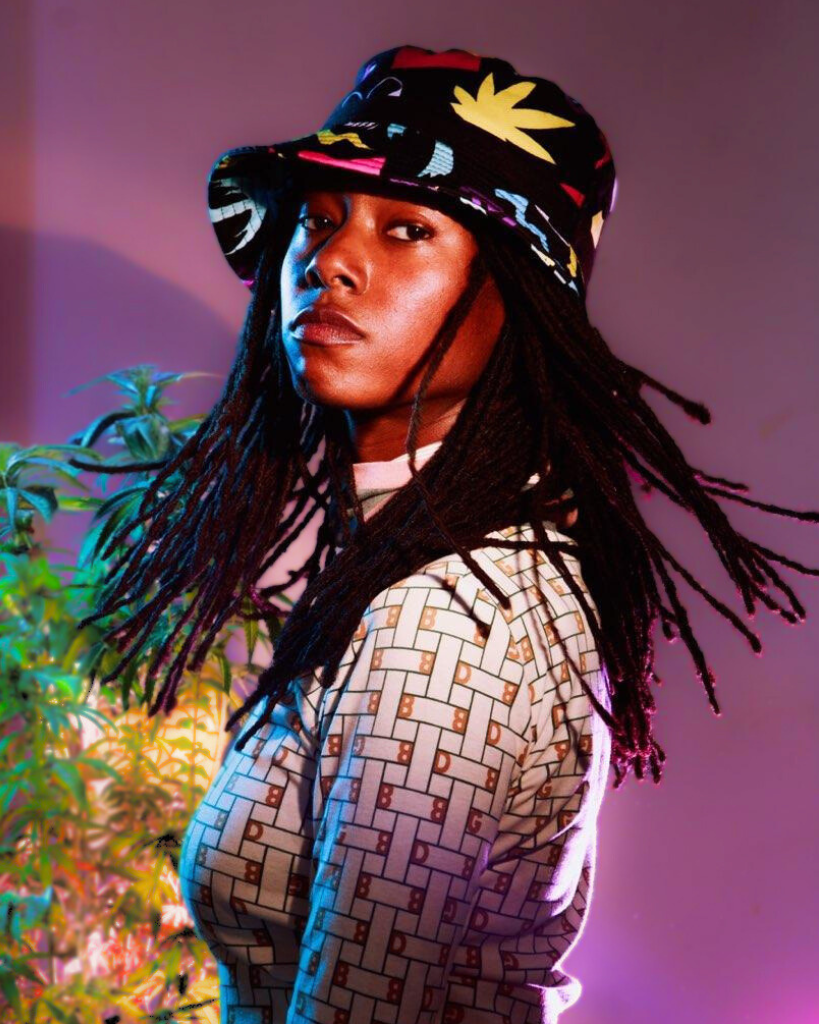 Yawa is a songwriter and producer from Memphis, TN. She is currently based in Portland, OR. In her one-woman performance, she builds vocal and instrumental loops from synth, drum machine, and  kalimba creating atmospheric textures. Yawa surprises and tantalizes audiences with mind bending ideas while skipping vocally from soul-shaking gospel to smooth jazz.
LINKS: amentaabioto.com
https://yawamusic.bandcamp.com/music