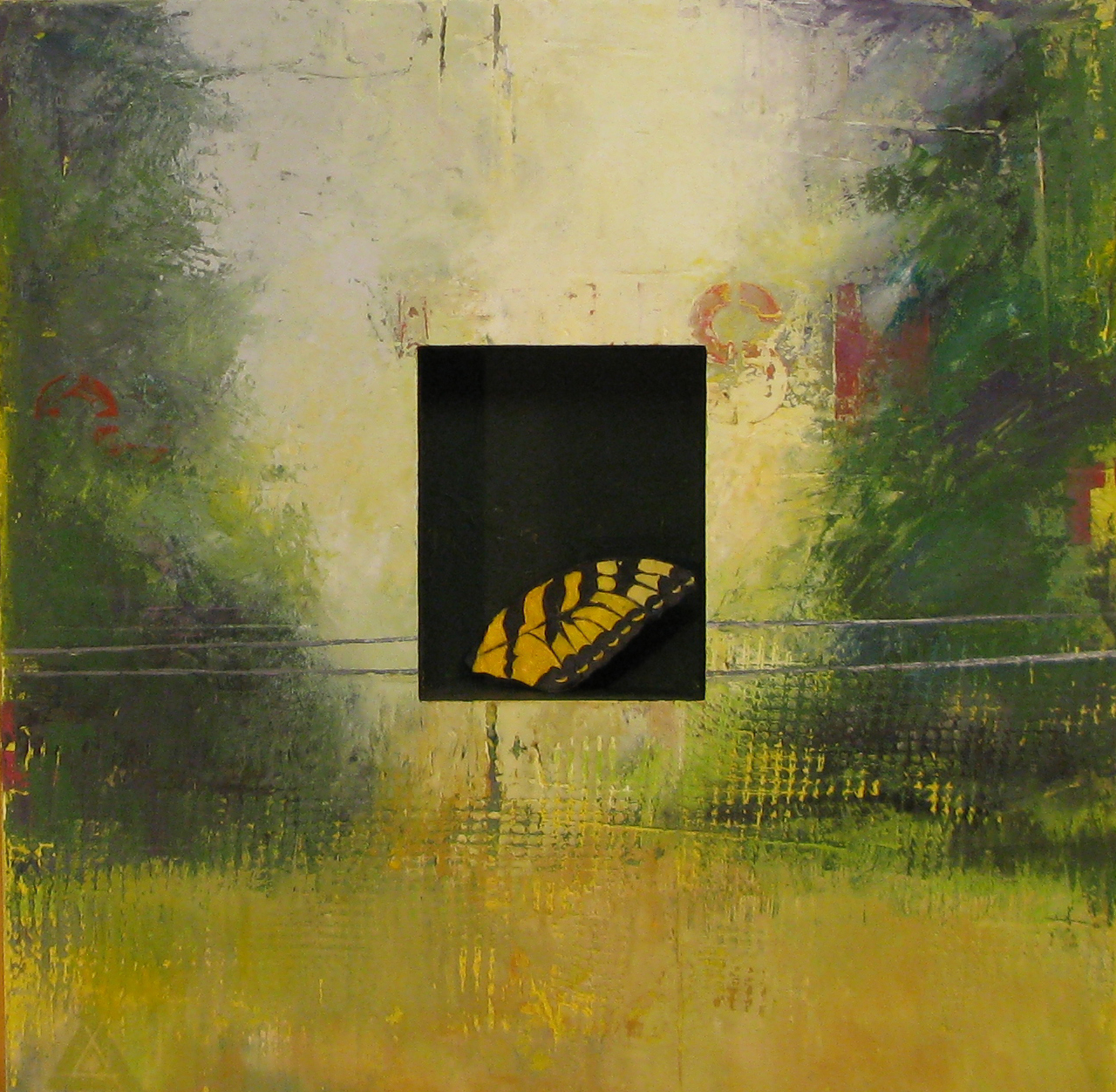 Cynthia Herron
January 18 – February 23, 2020
Reception: Friday, January 17, 2020 | 5:30–7:30 PM
Bush Barn Art Center
"As an artist, I have looked to landscape for fifty years. I have walked it, contemplated it, sketched it, painted it, photographed it, and written about it. With this series I explore narrative and story as a participant, not just analyst. What happened in this location before I arrived? How did this object get here, or what if that object was left behind? Does an object have inherent good or bad qualities, beneficial or intrusive to the landscape? These questions remind me of the Japanese aesthetic 'wabi-sabi,' the beauty of the imperfect and impermanent."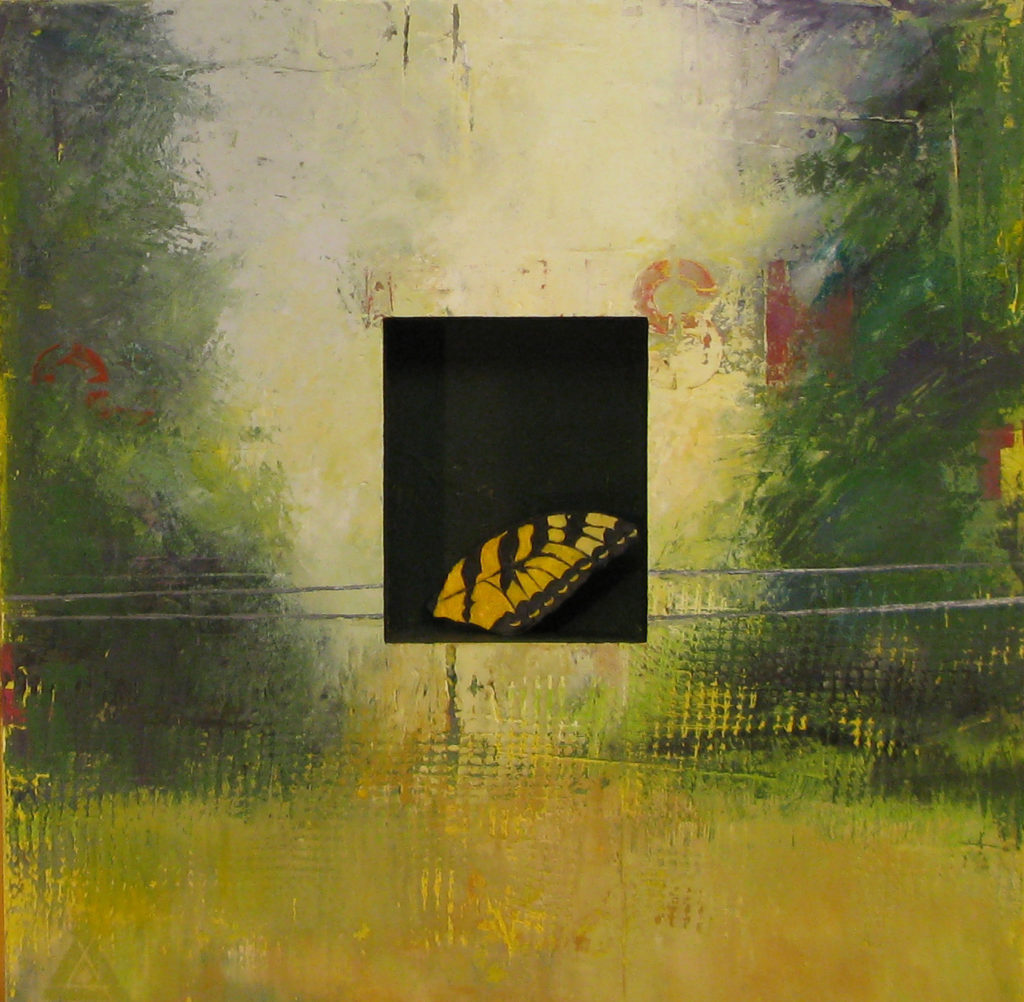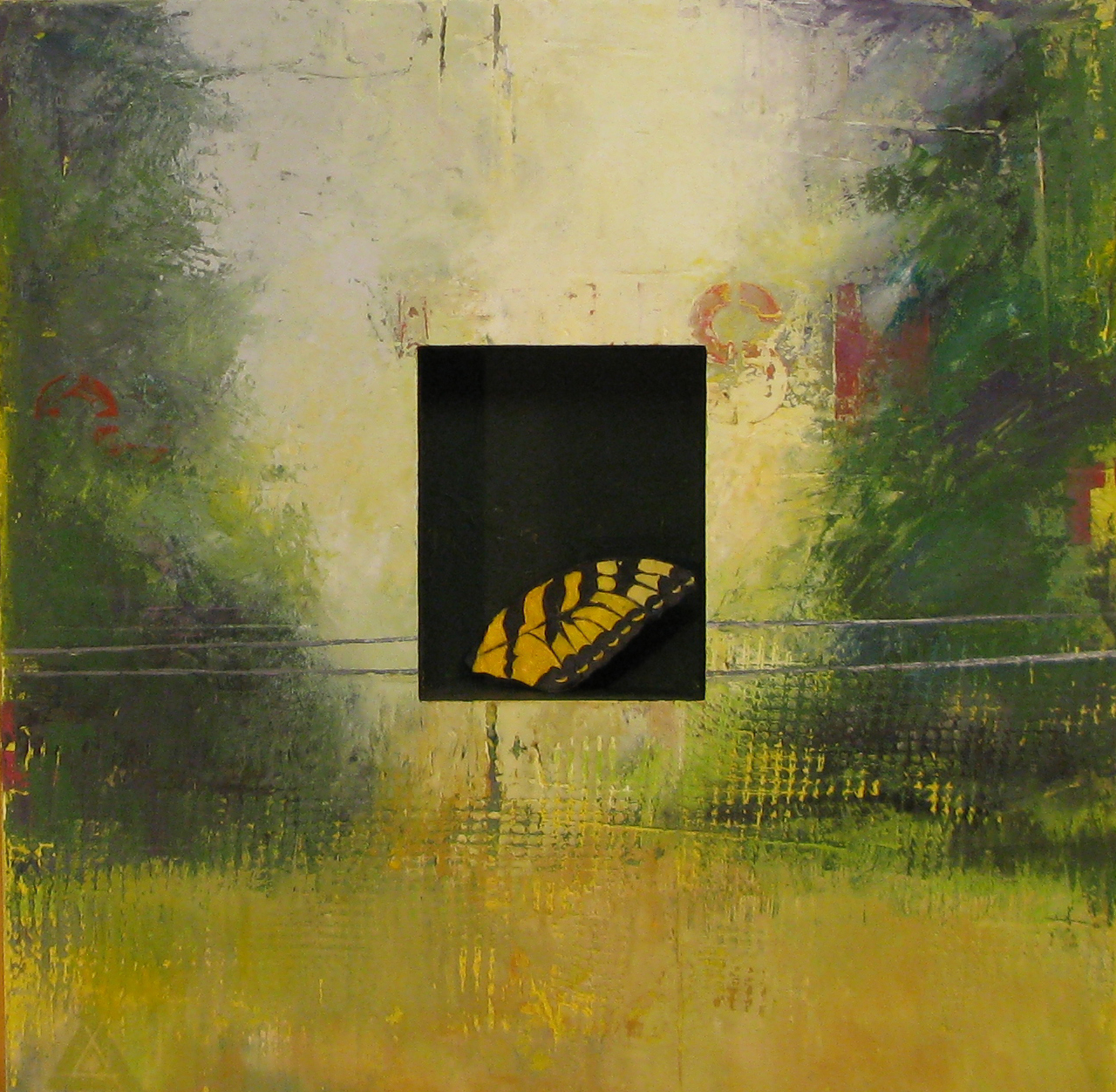 ---
Artist statement
As an artist, I have looked to landscape for fifty years. I have walked it, contemplated it, sketched it, painted it, photographed it, and written about it. With this series I explore narrative and story as a participant, not just analyst. What happened in this location before I arrived? How did this object get here, or what if that object was left behind? Does an object have inherent good or bad qualities, beneficial or intrusive to the landscape? These questions remind me of the Japanese aesthetic "wabi-sabi," the beauty of the imperfect and impermanent.

Characteristics of the "wabi-sabi" aesthetic include asymmetry, roughness, simplicity, economy, austerity, modesty, intimacy, and appreciation of the ingenuous integrity of natural objects and processes that affect them. The aesthetic is sometimes described as imperfect, impermanent, and incomplete beauty, derived from the Buddhist teaching of the three marks of existence specifically impermanence, suffering and emptiness, or an absence of self-nature.

I aim to embrace imperfection in nature as well as in my life and art. On a walk along the beach, I picked up "trash" and arranged it into the niche of my seascape painting. Walking around our south Salem property, I often see swallowtail butterflies hovering in a pattern under a circle of firs. What it would be like to find a yellow wing under the electric fence – a sadness of destiny or a miracle of detail? I painted this wing with oil paint on a scrap of brass. Another painting contains a niche full of rolled barbed wire. Man's interference with nature or a statement of clearing and restoring wetlands?

I aim to portray both damage and evanescence, a transformation from ugliness to grace. Becoming comfortable with imperfection and incompleteness gives us permission to be present in the moment with ourselves, with each other, and with the landscape.
---
Exhibition sponsor