OFRENDA
OFRENDA
October 8 – November 13, 2021 | Annex
Installation in Process until October 29
The public is encouraged to bring in photos or objects to include on the altar any time the galleries are open.
Community Celebration Friday | October, 29 6 PM – 9 PM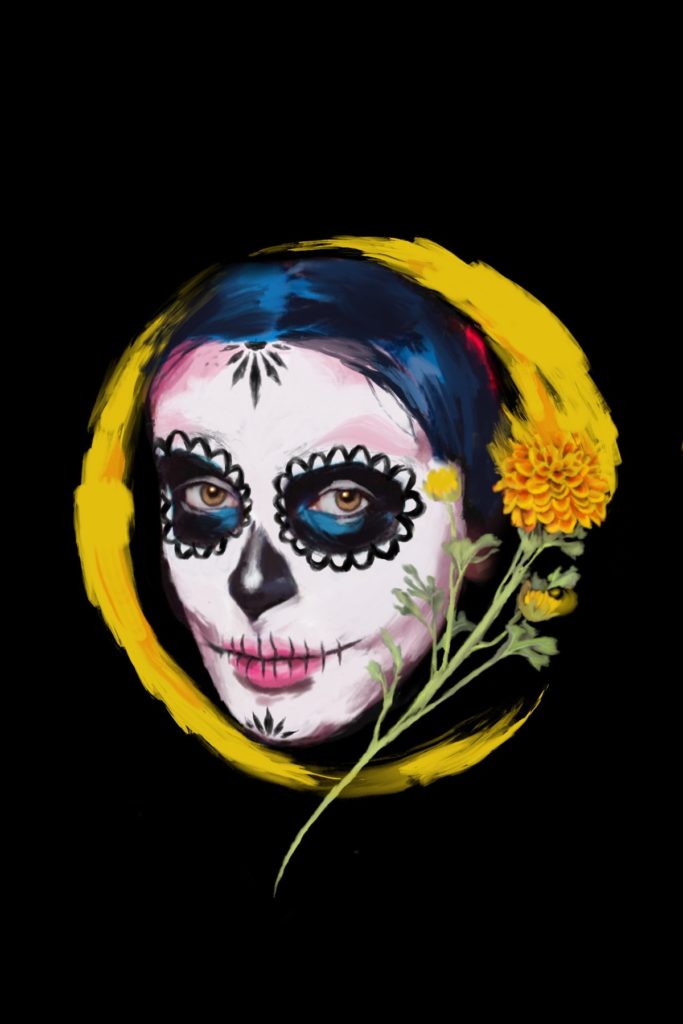 Ofrenda is a community altar embracing elements of the Día de los Muertos traditions in Mexico. The exhibition explores death as an ever present part of life and creates an atmosphere for all to remember our ancestors and the lives of those loved.

Eddie Caine is building an altar for the community. The community is invited to participate by bringing objects and photographs throughout the exhibition.

Annex Studio is available for the community to create an offering. For more information about studio use please email kathleen@salemart.org.
Ofrenda es un altar comunitario que incluye elementos de las tradiciones del Día de los Muertos en México. La exposición explora la muerte como una parte siempre presente de la vida y crea una ambiente para recordar a nuestros antepasados y las vidas de nuestros seres queridos.
Eddie Caine está creando un altar para la comunidad, localizado en el Annex de la Asociación de Arte de Salem.
La comunidad está invitada a participar, trayendo objetos y fotografías a lo largo de la exposición.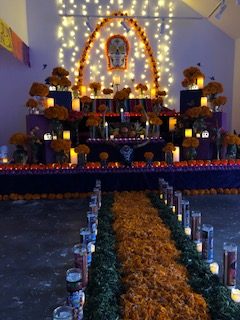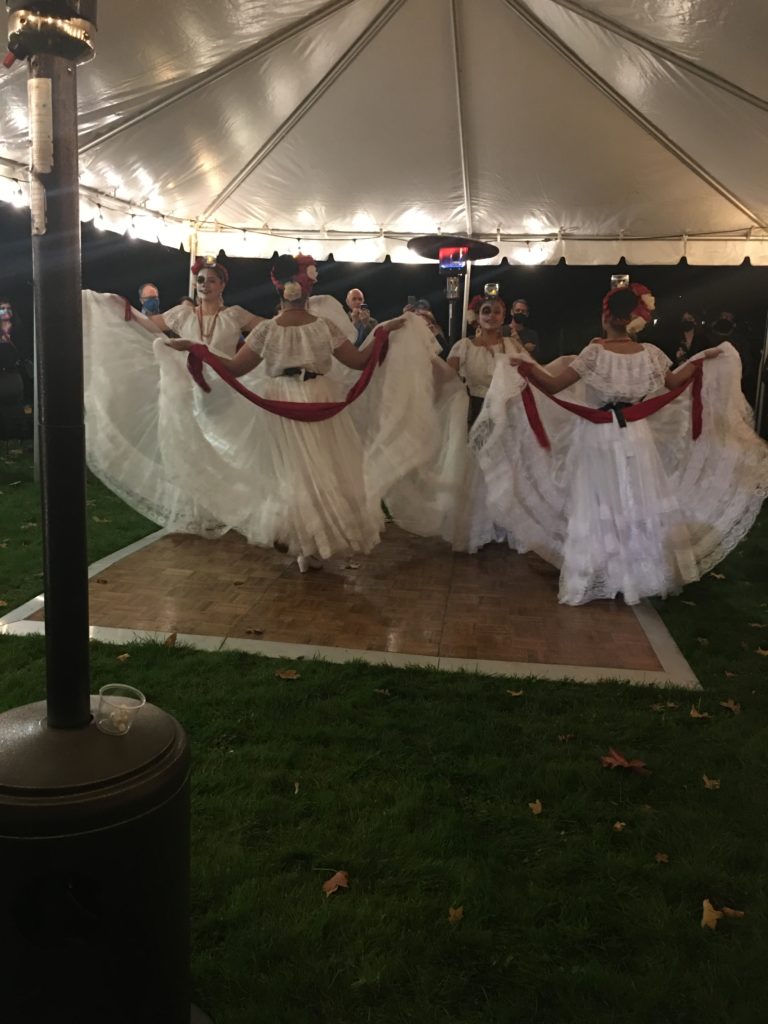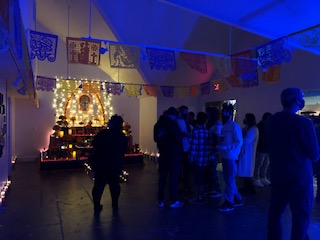 ABOUT THE ARTISTS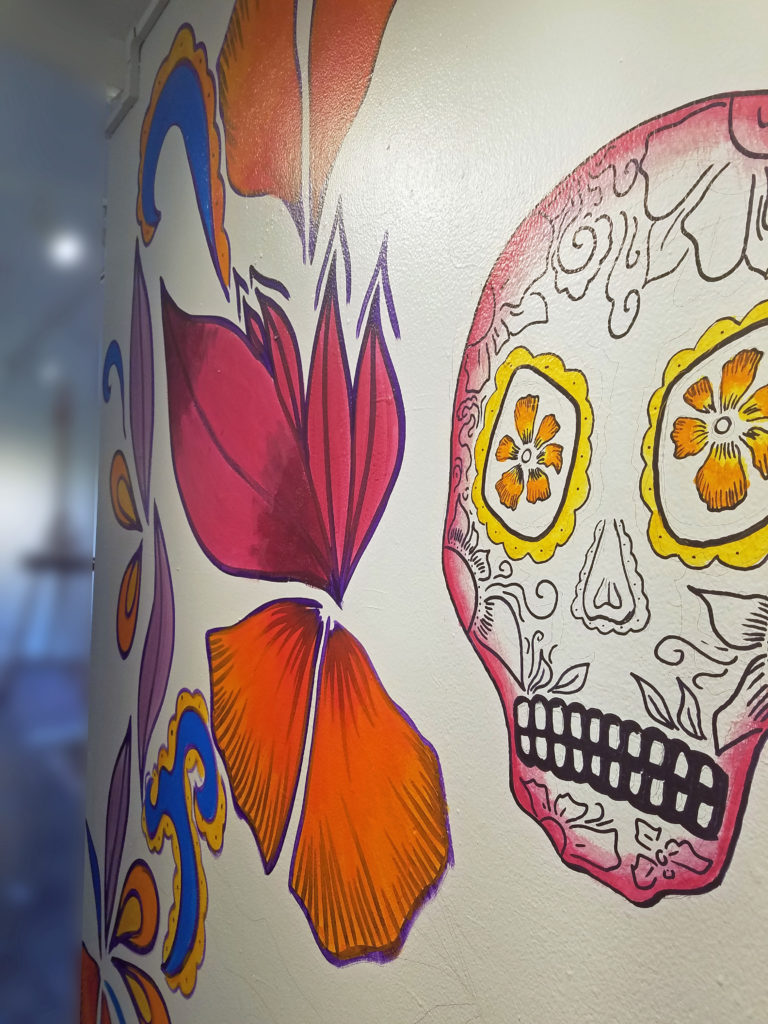 Stephanie Juanillo is a queer, Latinx mixed media artist. Her art practice involves turning pain into healing. Through her art, she is able to explore and honor her experience as a first-generation immigrant. Latinx music, sound, smell, memories, people and nostalgia both inspire and inform Stephanie's choice of bold color, pattern, texture and iconography in her work. The work centers around the coexistence of grief and joy and how they play an active role in the topics she chooses to investigate; Topics such as migration, community, family, loss, queerness and healing. The act of creating, whether that be through painting, printmaking, collage or installation serves as a way for Stephanie to stay connected to her Mexican roots.