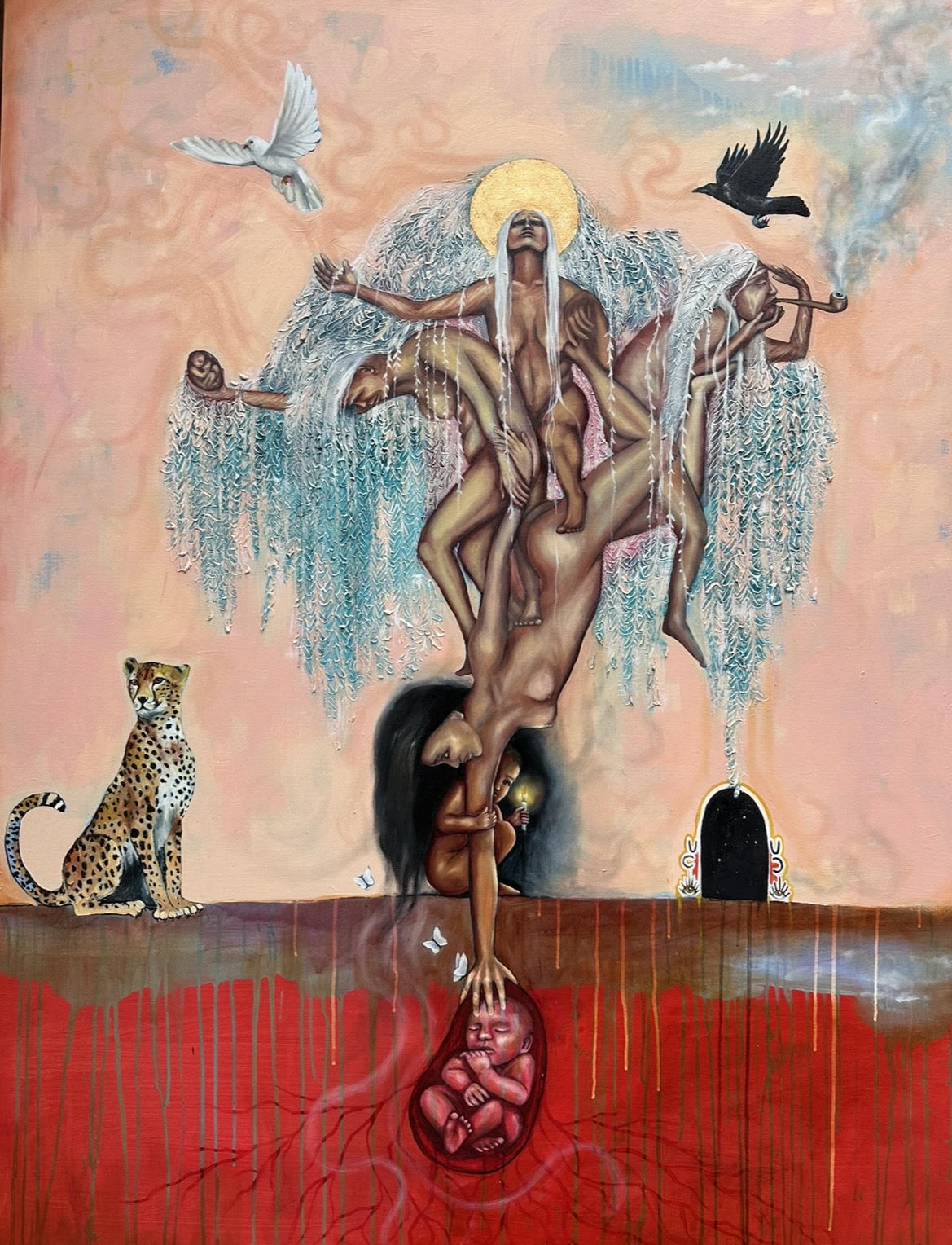 DYING TO LIVE | CHLOE FRYDENLUND
Dying to Live | Chloe Frydenlund
January 12 – February 25, 2024 | ANNEX GALLERY
RECEPTION: FRIDAY, JANUARY 12 FROM 5:30 – 7:30 PM
ABOUT THE ARTIST
My name is Chloe Frydenlund, but I use my childhood nickname, Clover, for my artwork.
I was born and raised in Portland, Oregon. I have lived in Salem for the last four years with my husband and two children. I am a self taught artist, as I went from drawing as a child, to acrylics, and now for the last few years, oil painting, which is my favorite medium, so far.
Making art has always been in my nature. It was not until I became a mother that I realized I needed art on a daily basis to start unburying who it is that I really am. I have repeatedly felt called to be a painter throughout my life, as it brings me an immense amount of joy. I believe we are all created to create and I can only hope to inspire others to create what it is that cries out to their soul. I am continually inspired by nature, animals and specifically women and the life/ death/ life cycles we must all go through.
I have been overwhelmed with the amount of support that I have received as an artist since moving to the welcoming city of Salem. Art has been hugely helpful in my own life to provide healing, expression, and self-discovery. I strive, through my art, to portray the ideas and concepts that I personally discover about this wild life.