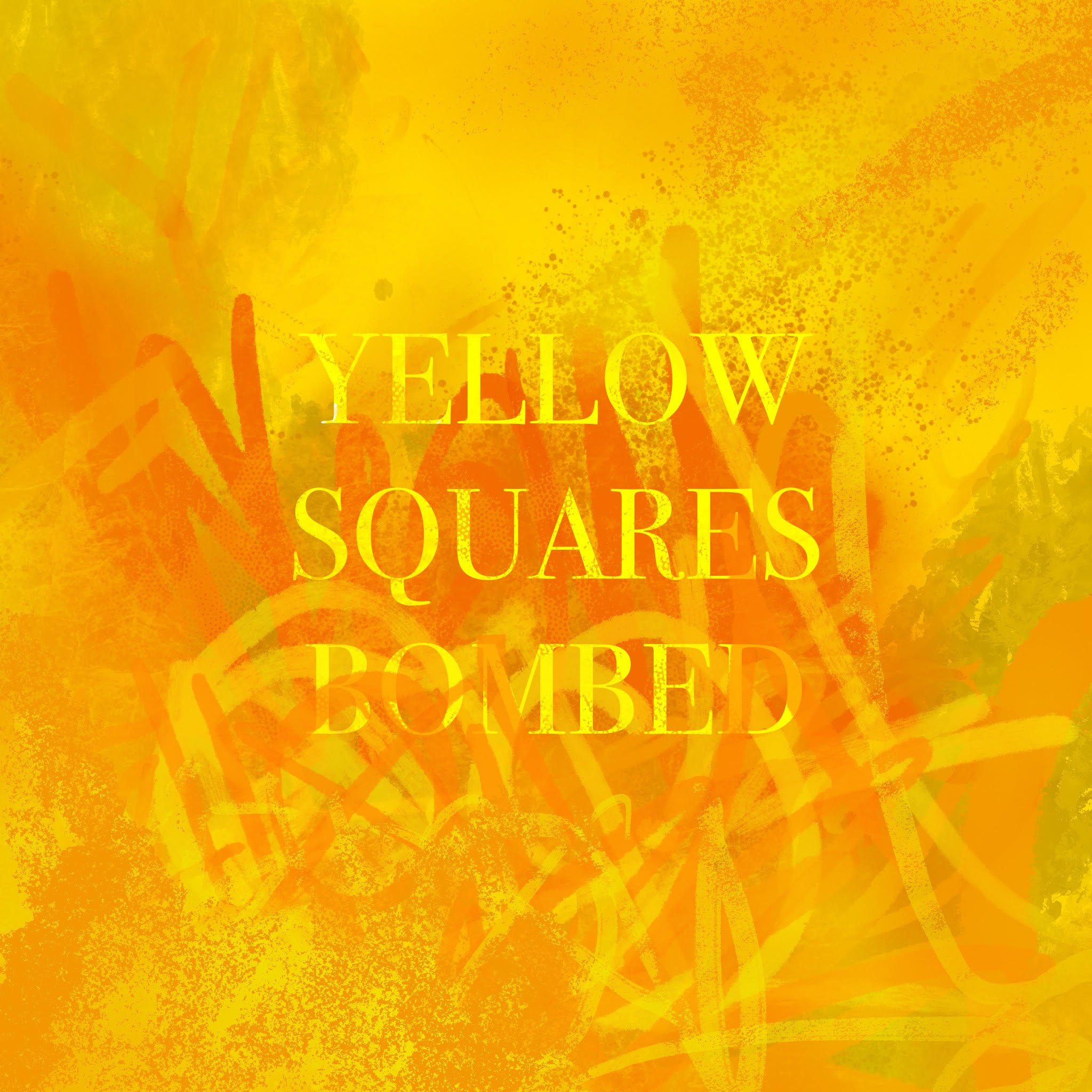 Matthew Boulay & Eddie Caine: Yellow Squares Bombed
January 8 – February 20, 2020
Reception: Friday, January 17, 2020 | 5:30 – 7:30 PM
When former Marine Matthew Boulay returned from the war in Iraq, he created a very personal series of paintings titled Yellow Squares. Years later, at Boulay's invitation, another former Marine, Eddie Caine, bombed the Yellow Squares.

The term "bombing" refers to a contemporary art form that encompasses the basics of graffiti art with the capacity to change the immediate environment. Put another way, when "fine art" is bombed by "graffiti art" a wholly new form of art emerges. The result is an extraordinarily beautiful clash of artistic styles, cultures and stories.

Visually dynamic and intellectually challenging, Yellow Squares Bombed is a site-specific work that will be simultaneously exhibited in two locations: within the formal gallery setting of the Annex at the Bush Barn Art Center, as well as on the streets and in the vacant lots of Salem, Oregon.

The simultaneous exhibition of Yellow Squares Bombed is designed to raise important questions about private art and public space: how is art created and who has the right to create it? Where is art seen and who gets to see it? What are the boundaries between public and private, and how is value assigned to art of different forms?
---
MATTHEW BOULAY
EDDIE CAINE