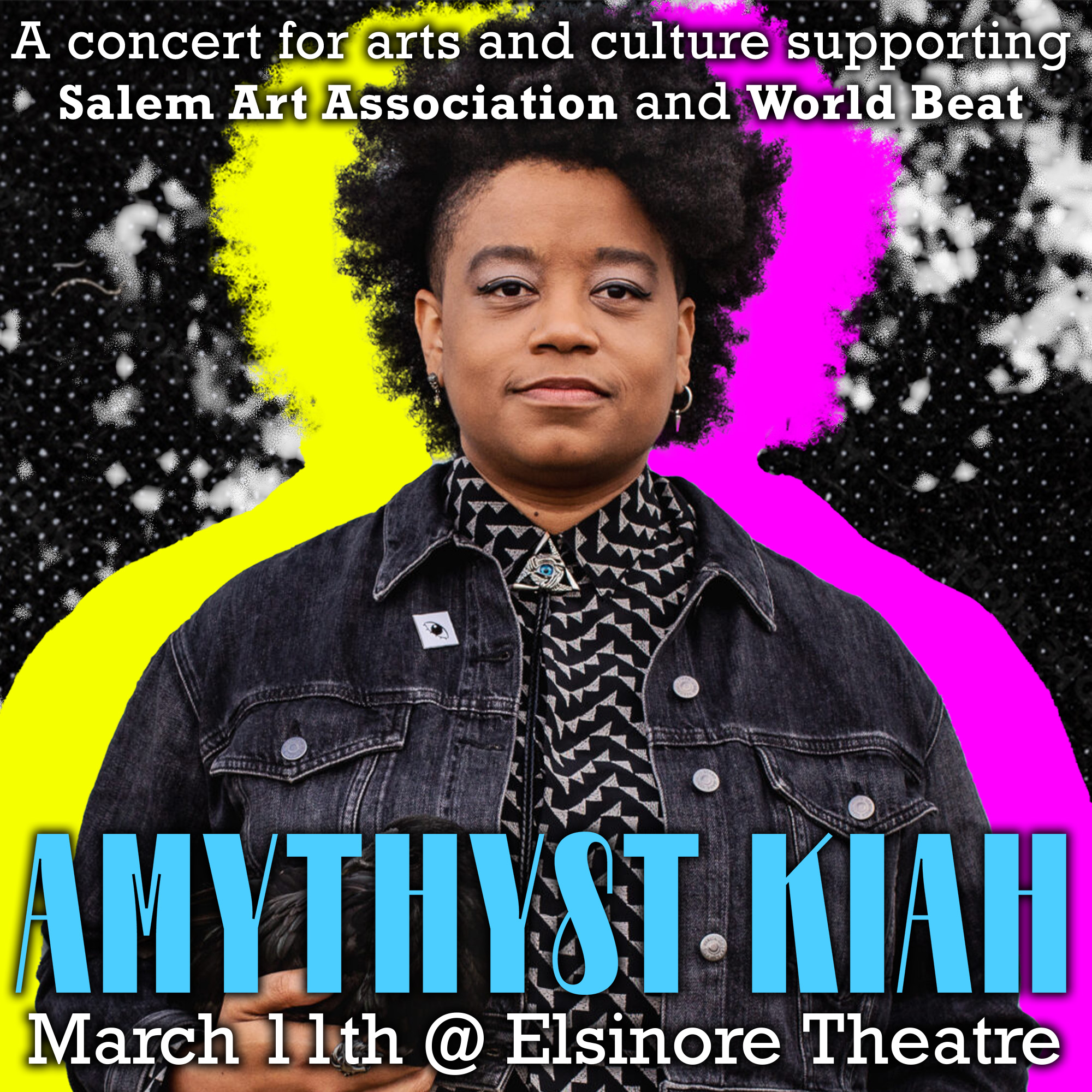 ENCORE! FEATURING AMYTHYST KIAH 
March 11, 2023 | Elsinore Theatre | SALEM, OR
7:00 PM SHOWTIME
6:00 PM DOORS OPEN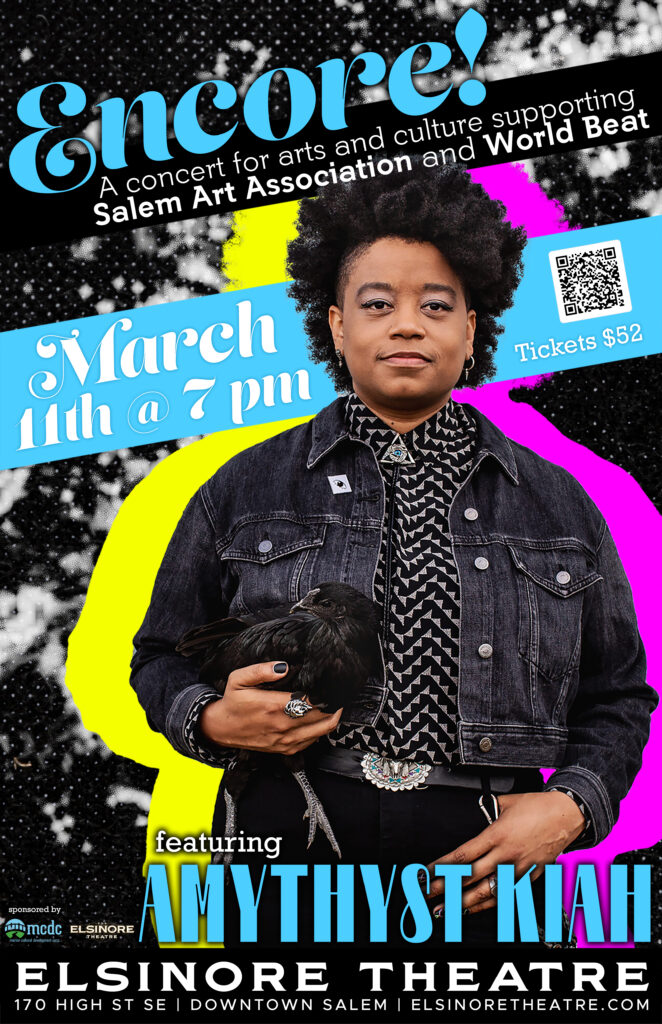 Salem Art Association has joined forces with World Beat to bring you an extraordinary evening of music and entertainment at the Elsinore Theater on March 11. We're calling this special event Encore! because we know you'll want to return to it year after year!
Encore! features Grammy-nominated Americana/alt-rock musician Amythyst Kiah as the headliner, with local musicians Pachanga giving the evening a Latin music flair. Opening the concert will be musical land acknowledgment from Jan Michael Looking Wolf and Robin Gentlewolf, and Ellie Niver, a soprano performing an opera piece. We're thrilled that Bend artist/musician MOsley WOtta will be emceeing the event.
World Beat shares our vision to create welcoming, diverse, and creative spaces and experiences in Salem, so we partnered with them to host this special event. We hope you'll support art and culture in our region by attending Encore!.
REad Blues Rock Review
March 5, 2023
Beginning March 10, Kiah will begin a tour that will criss-cross the country starting in Seattle and then Salem, Oregon at the Elsinore theater on March 11. The Salem Art Association and World Beat will sponsor the show…
Sport
- HEADLINER -
Amythyst Kiah
Grammy-nominated Americana/alt-rock musician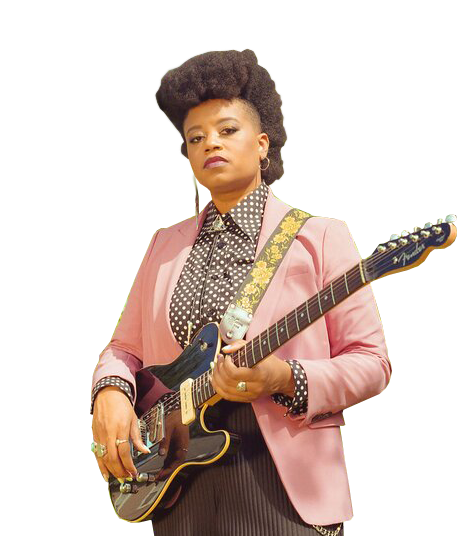 Sport
Rich McCloud
Local musician and Salem favorite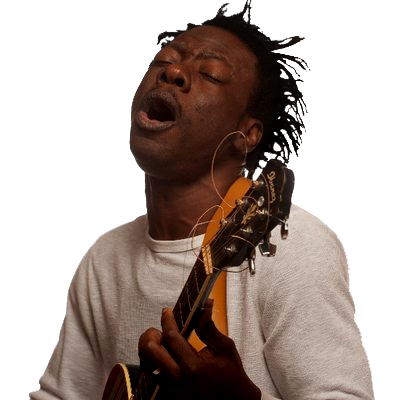 Sport
Rich McCloud
Local musician and Salem favorite
Sport
Pachanga
Local Afro-Latin Rhythms Musicians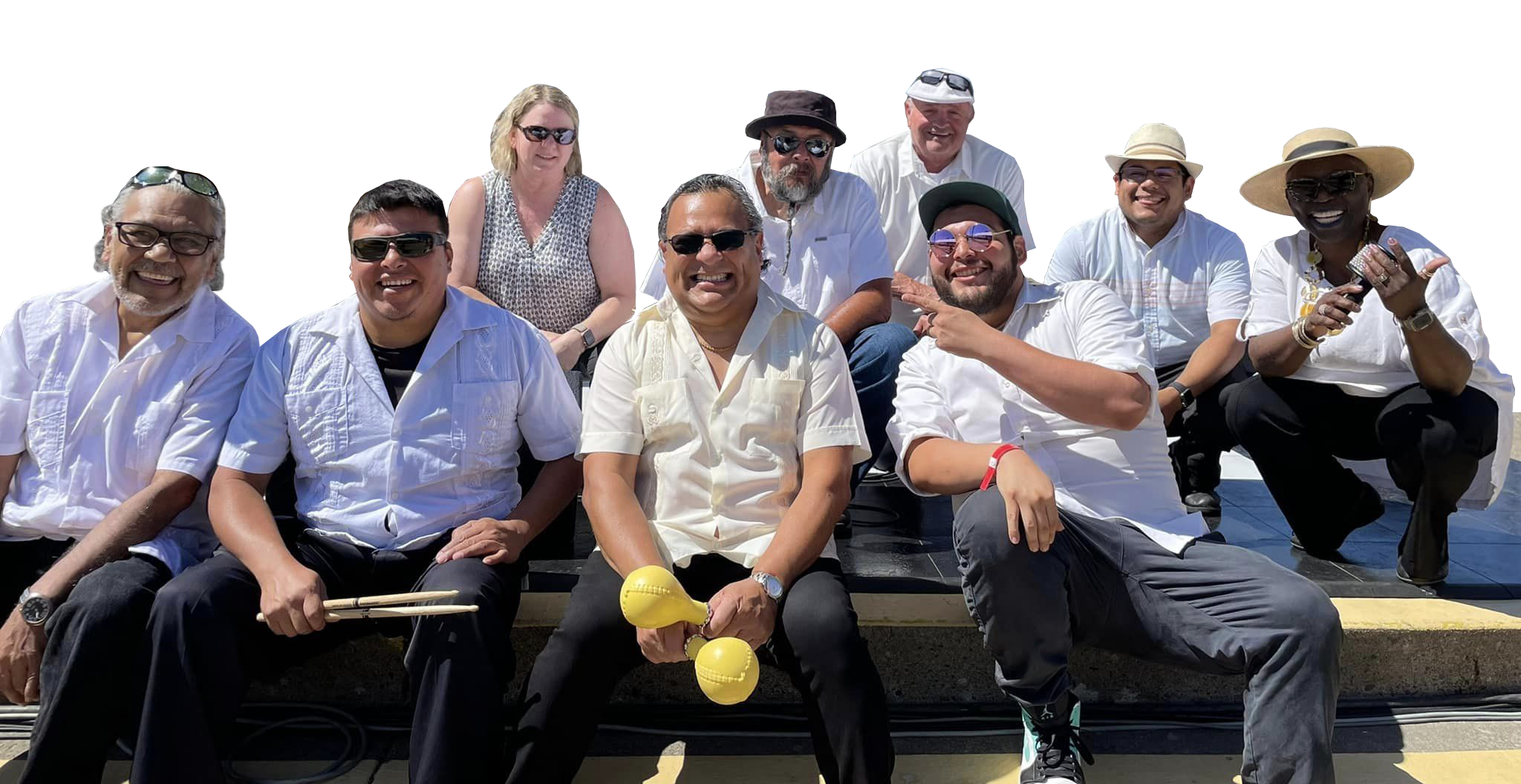 Sport
- land acknowledgement ceremony -
Jan Michael Looking Wolf and Robin Gentlewolf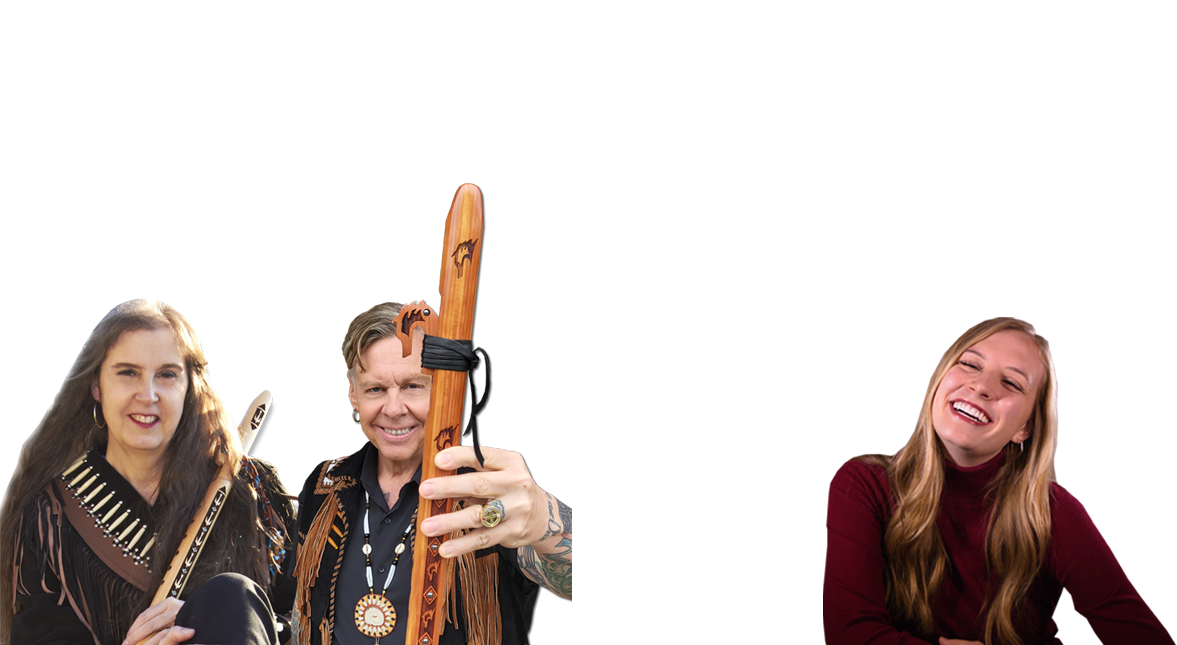 Static overlay