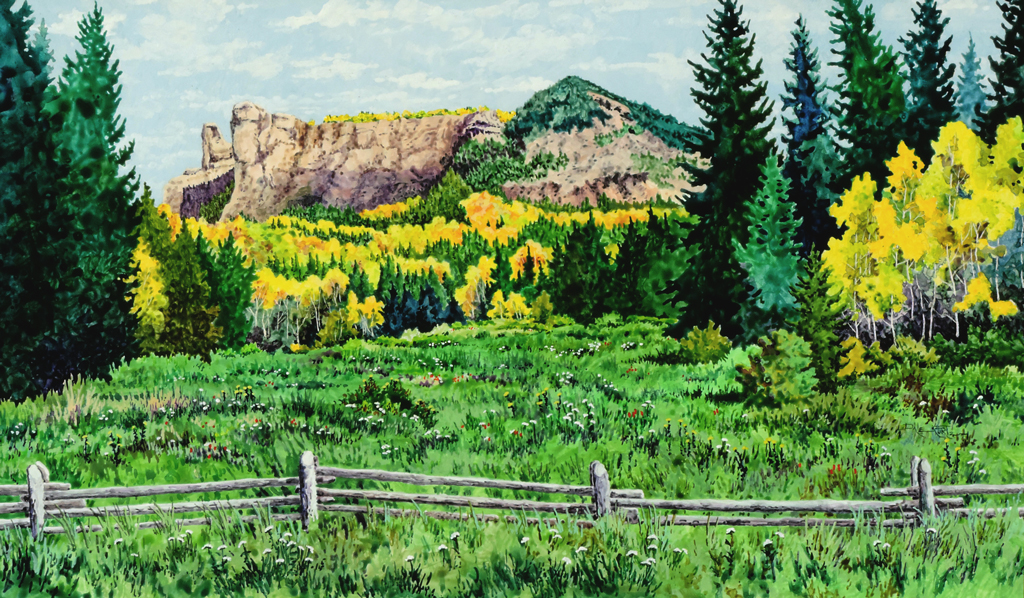 FEATURED ARTIST | DALE KURTZ
FEATURED ARTIST | DALE KURTZ
November 11 – December 24, 2021 | Camas Gallery
Opening Night Reception Friday November 12, 5:30 p.m. – 7:30 p.m.
ARTIST STATMENT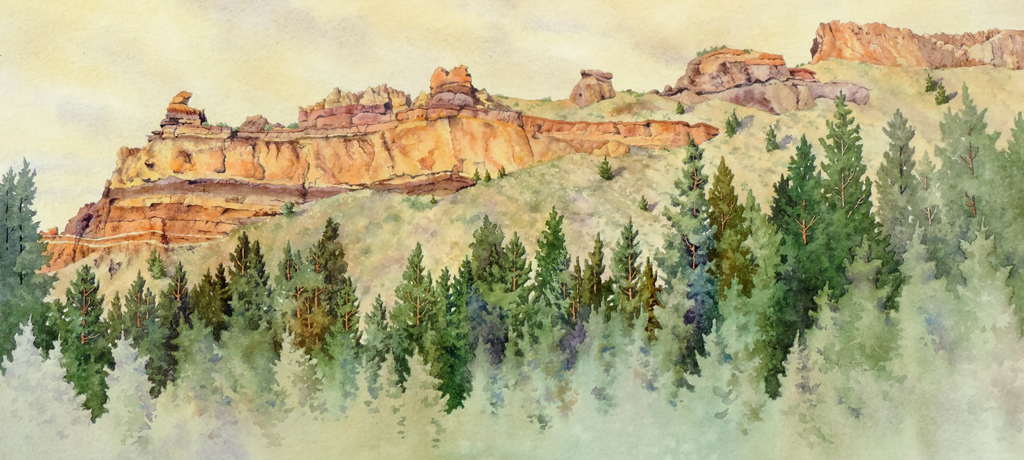 "Both the Oregon landscape and watercolor painting provide unique joys to my life. Joining the two just seems to be a great way to double life's pleasures. It is a good day when I get to be out in the Oregon landscape. And it is a good day when I get to paint with watercolors.
The Oregon landscape varies from the costal rain forest to the high desert, from farming valleys to wilderness mountains, from sparse vegetation to towering firs, from small lakes and streams to the vast ocean. Add to this the variety of sky conditions (often in the same day) and there is much to delight the eye and move the soul. As I drive, bike, hike, boat, or just stand around in Oregon I am amazed at the compositions that are available for the artist."
ARTIST BIOGRAPHY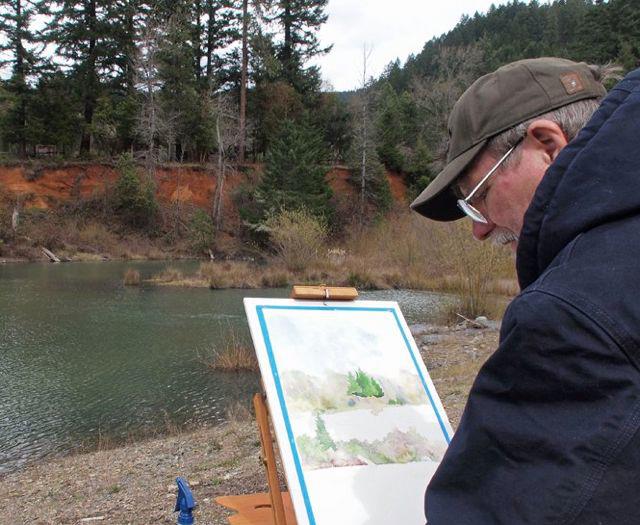 Dale Kurtz began an interest in art because he "had" to take an art appreciation class at Pacific University in the 1960s. By the early 1970s a lifelong interest and obsession with watercolor began. After 31 years of teaching history and government, Dale is now retired and painting more than ever. Wandering in the farm country and hills of Klamath County as a kid was the beginning of Dale's interest in Oregon's scenery. His hikes in Oregon include the Rogue River Trail, six-day loops around Three Finger Jack, the Three Sisters, and multi-day hikes in the wilderness areas of Douglas County. These and other trips have provided material for his watercolor paintings. During the pandemic, Dale began doing some acrylic paintings.
Dale is a member of the Watercolor Society of Oregon and has been juried into WSO shows. He has also been juried into shows at the Coos Art Museum, the Emerald Art Center, the Umpqua Valley Art Center, and the Arts Center in Corvallis. He was also juried into the national Richeson 75 Landscape Exhibit.