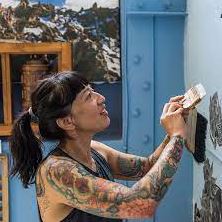 KANANI MIYAMOTO | GOLDEN FRUIT
KANANI Miyamoto | Golden Fruit
November 3 – December 24, 2023 | A.N. Bush Gallery
RECEPTION: FRIDAY, NOVEMBER 10 FROM 5:30 – 7:30 PM
Golden Fruit shares the beauty of mixing cultures. In this body of work the artist uses Japanese and Hawaiian imagery and motif in combination with traditional craft and process. The work explores the rich history of plantation workers in Hawai`i.
ABOUT THE ARTIST
Kanani Miyamoto holds an MFA in Print Media from the Pacific Northwest College of Art (PNCA), and a bachelor's degree in Art Practices from Portland State University. Kanani Miyamoto is an artist, curator and educator. Her art work has shown nationally. She is originally from Honolulu, Hawai`i and is currently living in Portland, Oregon.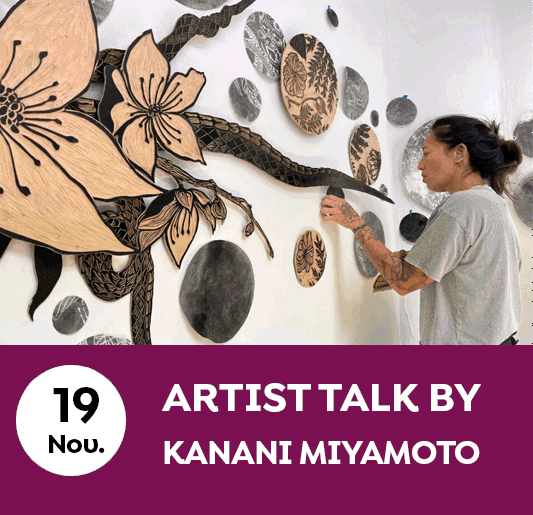 Kanani Miyamoto, is an individual of mixed heritage and identifies most with her Hawaiian and Japanese roots. Important to her work as an artist is sharing and celebrating her unique mixed background in our contemporary art world in hopes to represent her community and the beauty of intersectional identities. Miyamoto is a printmaker and uses traditional printmaking techniques to create large scale print installations.