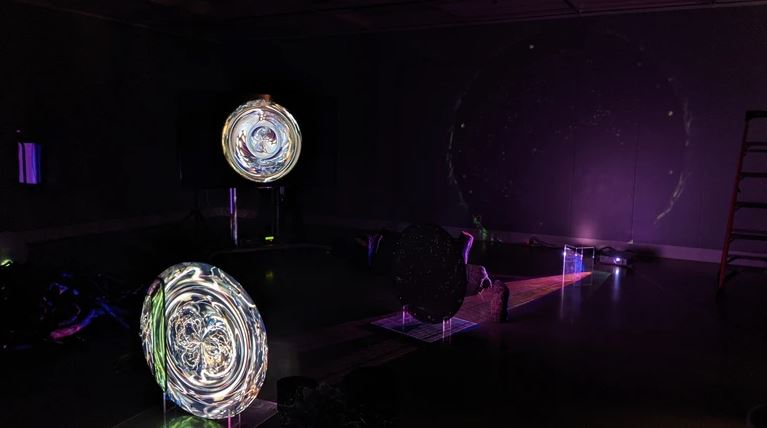 KATHRYN CELLERINI MOORE
March 10 – April 29, 2022 | A.N. Bush Gallery
Opening Night Reception: Friday March 10, 5:30 p.m. – 7:30 p.m.
Kathryn Cellerini Moore has a question: How can the process of making and experiencing art reveal pathways toward positive stewardship for our planet and beyond?
Cellerini Moore is a self-proclaimed nerd whose interdisciplinary work has been exhibited nationally and internationally. She reuses and recycles media to create immersive experiences for people to reflect on our collective, multifaceted potential as just one species among many. To do this, Cellerini Moore points to the invisible or unnoticed wonders that surround us every day, and offers viewers space to be curious and ask what is possible.