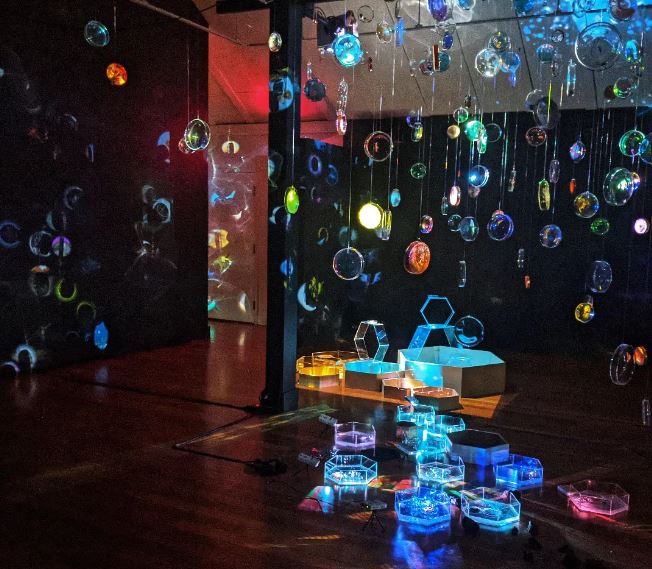 STELLULAR | KATHRYN CELLERINI MOORE
STELLULAR | Kathryn Cellerini Moore
March 11 – April 29, 2023 | A.N. Bush Gallery
Reception: Friday April 28, 5:30 p.m. – 7:30 p.m.
About Stellular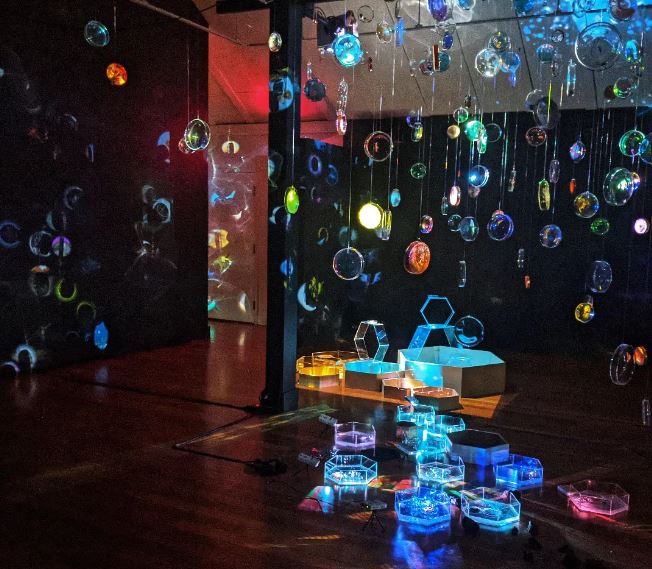 Stellular, 2023, petri dishes, biodegradable monofilament, microscopy videos, metamorphic rock, granite, glass shards, dichroic glass, dichroic film, carbon steel, wood, and soundtrack featuring NASA sonification data of nebulae and cicadas 40'6" x 28′ x 12'4"

Videography: Kathryn Cellerini Moore
Special Thanks to Scientist James Weiss for contributing microscopy footage for this project, and to Schmidt Ocean Institute for contributing undersea chimney stack footage for this project.

Soundtrack: Kathryn Cellerini Moore, with excerpts from NASA's Chandra XRay Sonification
Project

In the 1960s, Apollo 8 astronauts flew spacecraft around the moon and used a camera to take photographs of Earth from space for the first time. Those first human-captured photographs of spaceship Earth changed humanity's collective perception about how small, fragile, and precious Earth is. For example, in the United States, the Environmental Protection Agency was founded after those pictures were released to the public. "Earth Day" was created.

Environmental awareness and humanity's impact on climate and finite resources became more broadly recognized. In recent years I have been wondering what the next mind-blowing discovery or image will be. What and when will we witness such a great impact on the human psyche that we decide to be as resourceful and kind to our planet and to each other as we have the potential to be? My artistic research asks these questions and reaches for possible aesthetic solutions that will inspire people to do well by themselves and the planet.

Stellular is a kaleidoscopic soup where the galactic and microcosmic commingle and meld
together. Videos of creatures under my own microscope and that of scientist James Weiss,
undersea volcanic scenes from the Schmidt Ocean Institute, and scenes captured during my
experience as a pregnant person, are warped by pirouetting petri dishes into speckled, nebular vistas. The emergent and waning nebular forms reference the beauty and power of full-fledged galactic nebulae, which are the aftermath of the universe's most explosive, generative recycling agents. The soundtrack includes clips from NASA Chandra X-Ray Sonification Project files that assign soundwaves to nebula images, interspersed with music made by some of Earth's very own cicadas. Stellular is intended to spark curiosity and connect viewers' own experience with that of the earth and cosmos.
Kathryn Cellerini Moore has a question: How can the process of making and experiencing art reveal pathways toward positive stewardship for our planet and beyond?
Cellerini Moore is a self-proclaimed nerd whose interdisciplinary work has been exhibited nationally and internationally. She reuses and recycles media to create immersive experiences for people to reflect on our collective, multifaceted potential as just one species among many. To do this, Cellerini Moore points to the invisible or unnoticed wonders that surround us every day, and offers viewers space to be curious and ask what is possible.
Gratitude and Credits
Emily Lipp, Studio Assistant, Willamette University '23
Schmidt Ocean Institute
NASA Chandra X-Ray Sonification Project
James Weiss, Scientist, 'Master of Microscopes,' Author
Randel C. Moore, Web Developer and Tech Wizard
Cayla Skillin-Brauchle, Associate Professor, Studio Art Department at Willamette University
Jason Duncan, Associate Professor of Biology, Willamette University
Willamette University Studio Art Department Student Volunteers
Willamette University Biology Department Student Volunteers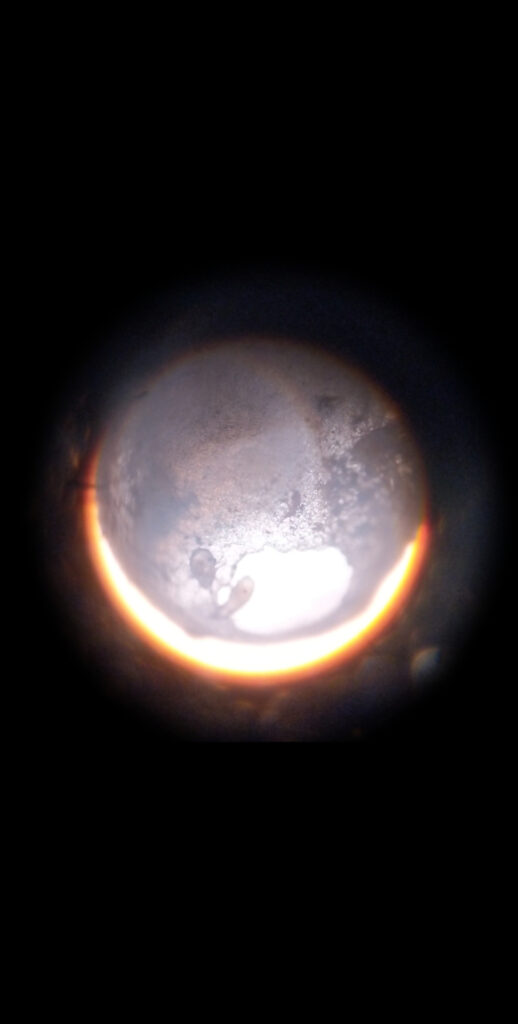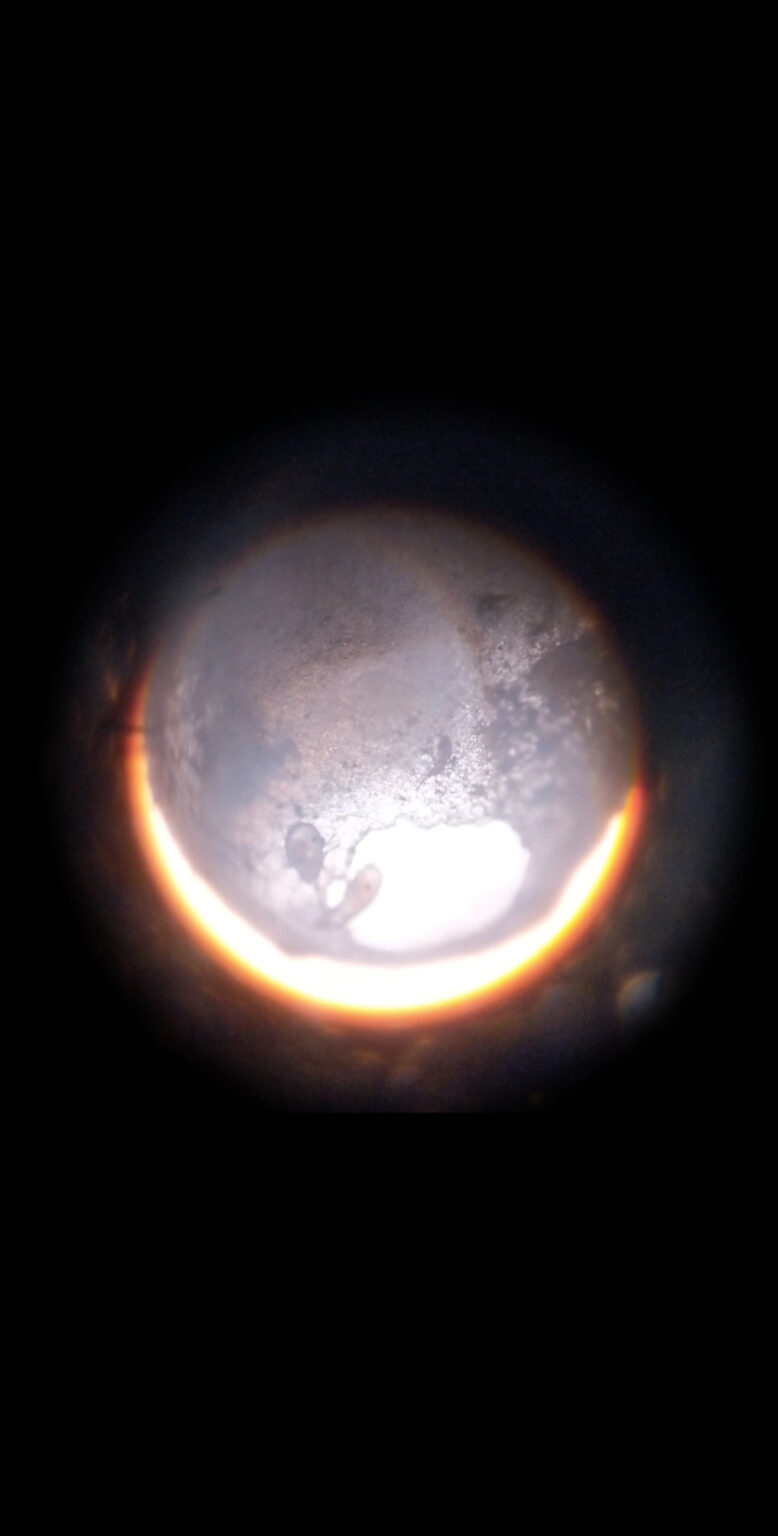 Education and Resources for Stellular