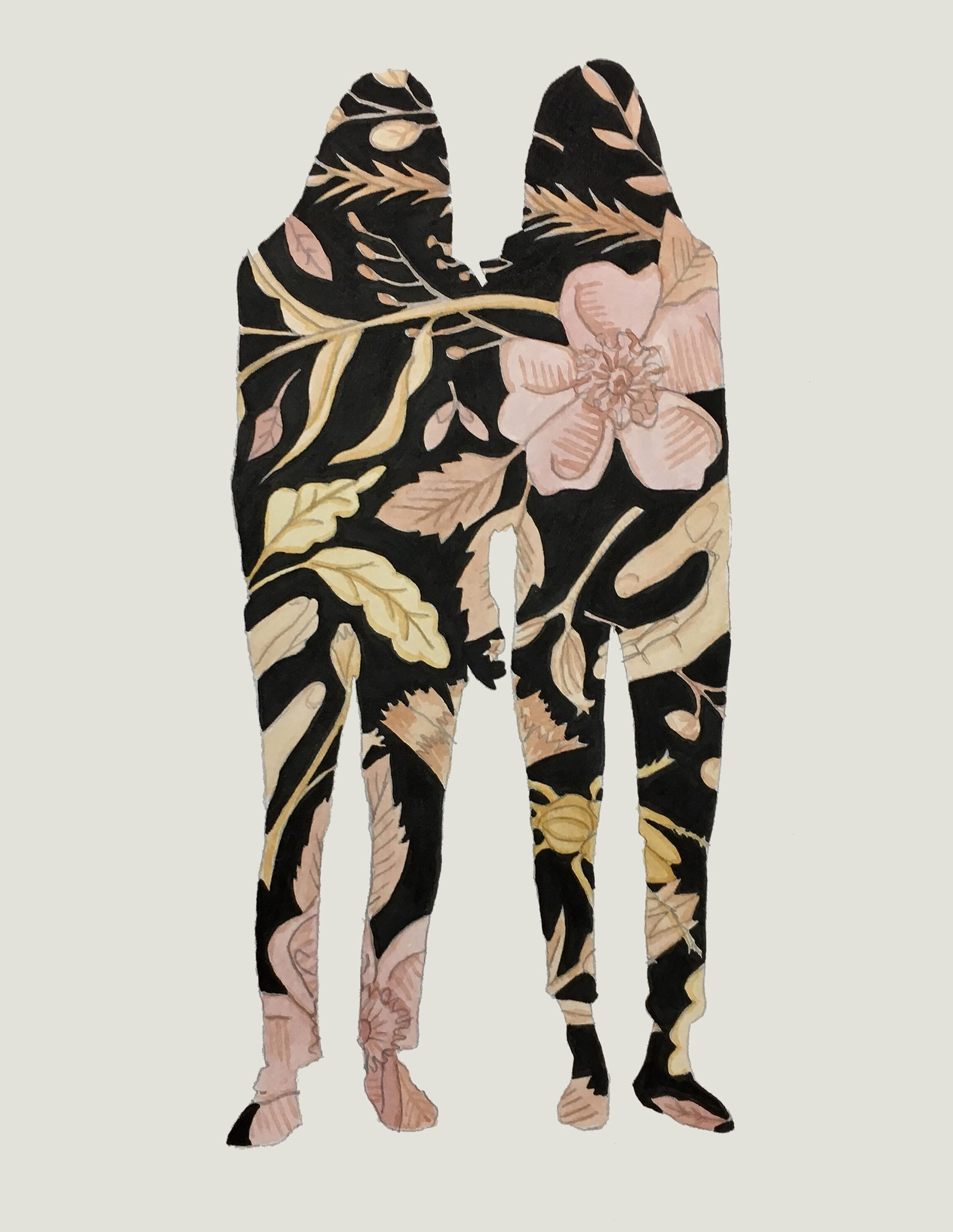 Katie Gilmour: Something Missing | Missing Something
January 18 – February 23, 2020
Reception: Friday, January 17, 2020 | 5:30–7:30 PM
Bush Barn Art Center
"Lately I have been looking at the impact on a subject when it's been separated from its whole. 'Something Missing | Missing Something' is about the body and separation; about being whole, even after loss. About enjoying how something can be simultaneously strange and lovely; complete, yet still missing something. On one hand, this a very personal narrative of loss, but it also speaks to a more collective experience. There is no person unaffected by loss, yet the human psyche can recover; never seeming incomplete for long. We evolve in order to include what is missing as part of this new identity."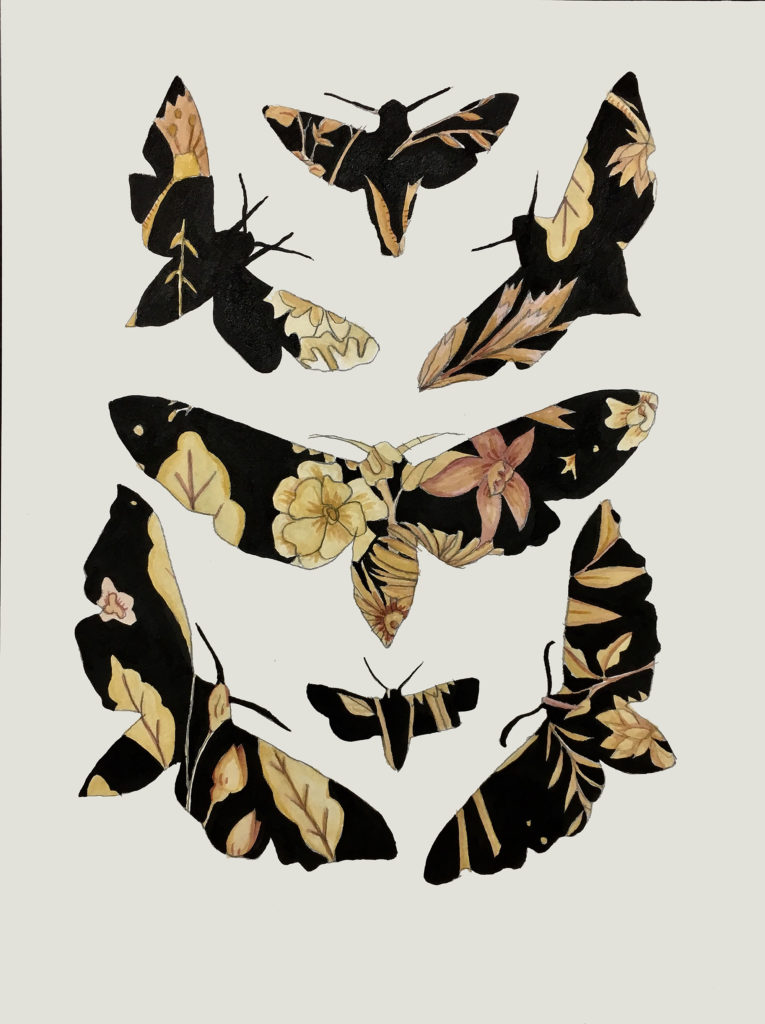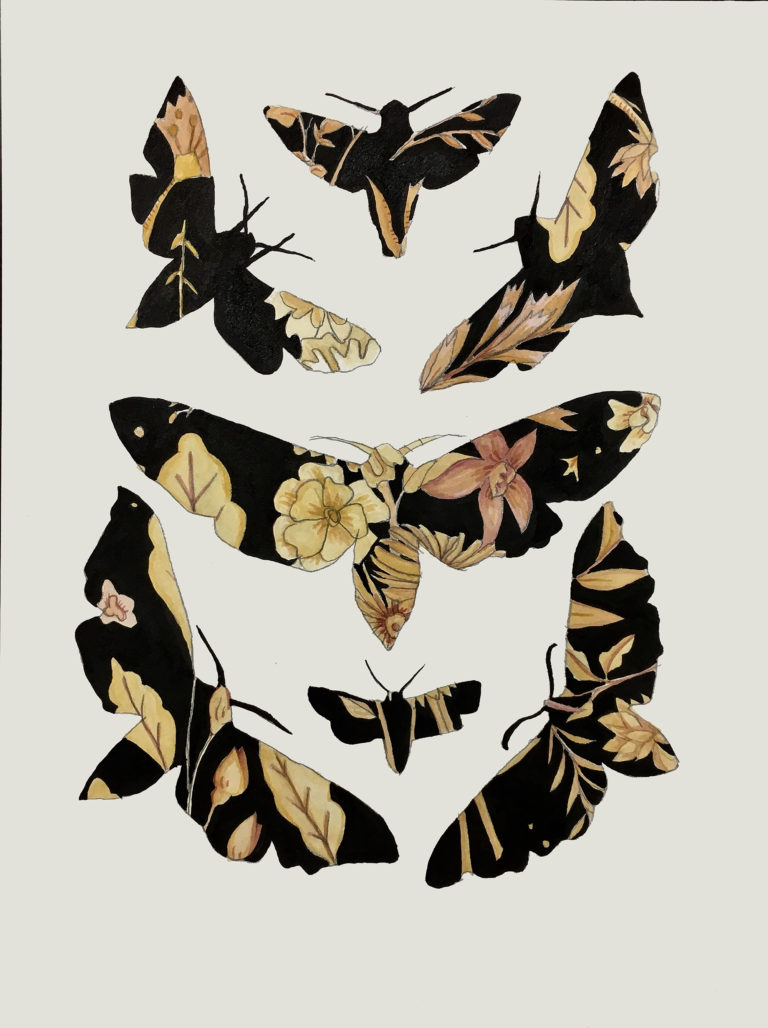 ---
Artist statement
Lately I have been looking at the impact on a subject when it's been separated from its whole, or divided in some way. With this series, Something Missing|Missing Something, my work is both about the body and about separation; about being whole, even after loss. About enjoying how something can be both strange and lovely; complete, yet still missing something. This is, on one hand, a very personal narrative, speaking from the early loss of my mother, but I hope it also speaks to a more collective experience. There is no person unaffected by loss, yet the human psyche can recover; never seeming incomplete for long. The original definition of what it means to be complete just has to evolve in order to include what is missing as part of this new identity.

My current work has to do with a story of limbs, heavily decorated with floral markation, on display. The limbs represent doing things, not just thinking about them. The spirit might soar when experiencing the view from the mountaintop, but it's the legs that gets it there. To me, arms and legs represent the physical manifestation of control; over life, over ideas and even over emotions. The doing is what makes ideas into things that actually exist in the physical world.
The decoration on the limbs represents the motivation behind the things we choose to do. In this series, the marks evoke heavily tattooed flesh, which is an expression of a person asserting control over their physical appearance, their deviation from the "norm", and their rejection of the mere functionality of the flesh. In this work these markations represent all of the things that lead to the need for a person to take action: thoughts, feelings, belief, understanding, and experience, and of course, drive to be more.

For the markings, I choose botanical imagery because of the metaphorical nature of flora. Flowers and greenery are just ground cover until they are cut, painted, or used as a decorative symbol and given a new context, usually heavy with emotion. Since flowers evoke ideas of both vitality and death, sweetness and poison, they support the cyclical nature of this story… thought is capricious without definitive action and yet there would be no action without individualistic thought and the desire to control both what you do and how you are perceived.
---
PROCESS statement
I begin these drawings by taking lots of photos of myself to use as reference. Then I make contour line drawings on watercolor paper, draw on a botanical pattern with colored pencil, and start layering lines and ink washes with water-soluble ink. I love vintage wallpaper designs, and regularly stare at them in books and on digital platforms. I also draw lots of flowers and leaves from real subjects, growing or cut, and develop patterns from my drawings.

I use color to discover the mood I am trying to create within a work, and sometimes the colors look awful and I have to tear it up and start the piece again. So the drawings that survive do so with a harmony of color, line and value. But, though I haven't mentioned it yet, the most important aspect of this work is the hum of the empty space.

The white space left, hiding the missing portion of the figure is, I believe, the strongest imagery within the work. The part I try not to touch is what I am really trying to understand.
---
Exhibition sponsor