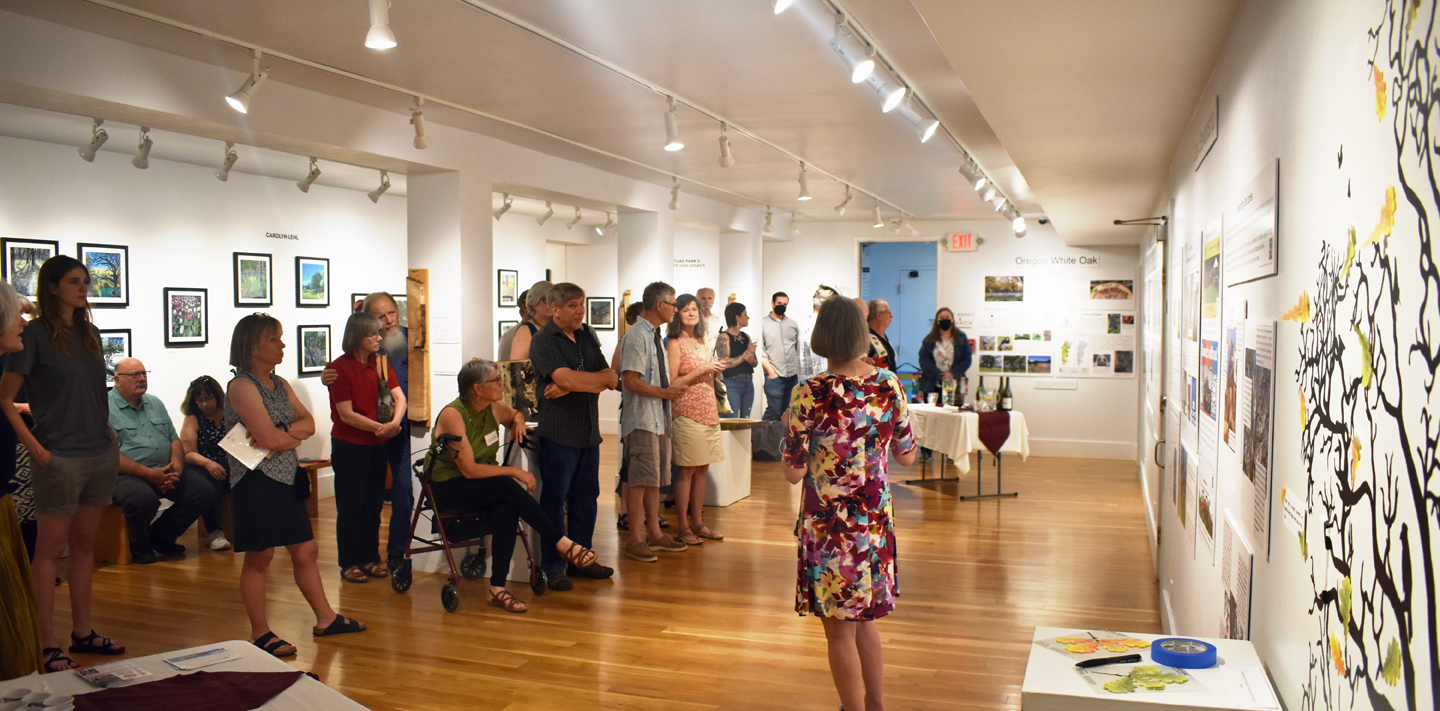 OAK SALVAGE PROJECT – FREE LECTURE

OAK SALVAGE PROJECT – FREE LECTURE
Thursday August 25, 5:30 p.m. – 7:30 p.m.
---
Mark your calendars for a special lecture on Thursday, August 25 at 5:30 p.m. Willamette University professors Karen Arabas, Joe Bowersox, and David Craig will be talking about their Oak Salvage Project, which is the subject of our Bush's Pasture Park's Oregon White Oak Legacy show in the Camas Gallery.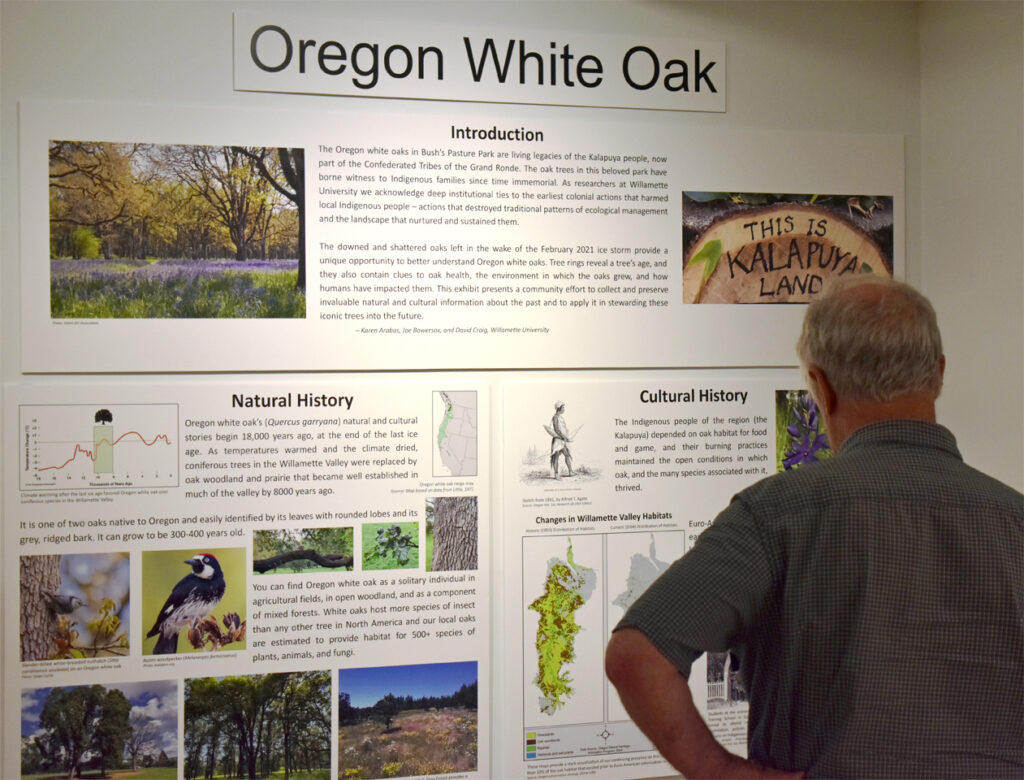 This project is working to "salvage data from some of the hundreds of old Oregon oaks that have been damaged in the February 2021 ice storm." The exhibition shares their explorations into dendrochronology, which examines patterns in the tree rings to reveal climate history, as well as ecosystem and forest health.
Their work underscores the significance and importance of these local Oregon White Oak trees and encourages each of us to help preserve and steward this irreplaceable natural legacy for future generations.