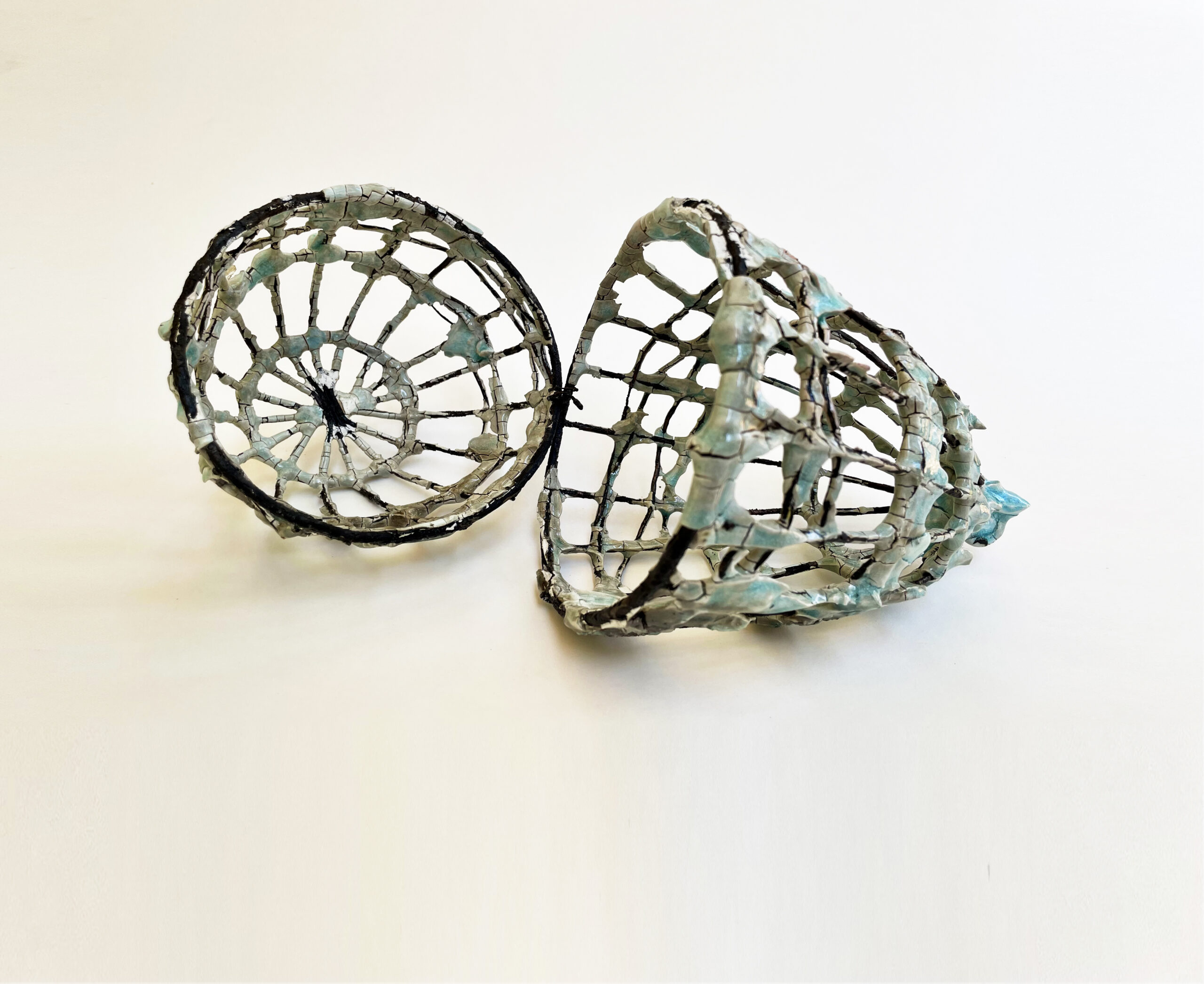 PASSAGES | DOUG DACAR & SARA SWANBERG
PASSAGES | DOUG DACAR & SARA SWANBERG
November 3 – December 24, 2023 | ANNEX GALLERY
RECEPTION: FRIDAY, NOVEMBER 10 FROM 5:30 – 7:30 PM
Curatorial Statement
When artists have known each other over a long period of time, but have been making work completely separately, the relationship of the work and the people follows an ebb and flow that is interesting to observe from the outside. The work of Doug Dacar and Sara Swanberg seem to relate strongly, but not in a formal way. There seem to be common themes, common sensibilities, and common conversations that are happening, although never with each other. I was curious to put these two artists into the same space so that their artwork could converse, whatever form that might take.
~Kathleen Dinges Rice
Sara Swanberg
Approaching my final years, these astonishing wood slabs have been filling my days with sanding, carving, gluing and carefully shellacking the rivers made of hand-made and stained clay balls. Vicariously I am enjoying the many years of past white water rafting and camping with good friends, sharing evening gin and tonics and fine dinners while overlooking countless spectacular rivers. All these years and only once was I thrown up into the air and into a roiling rapid!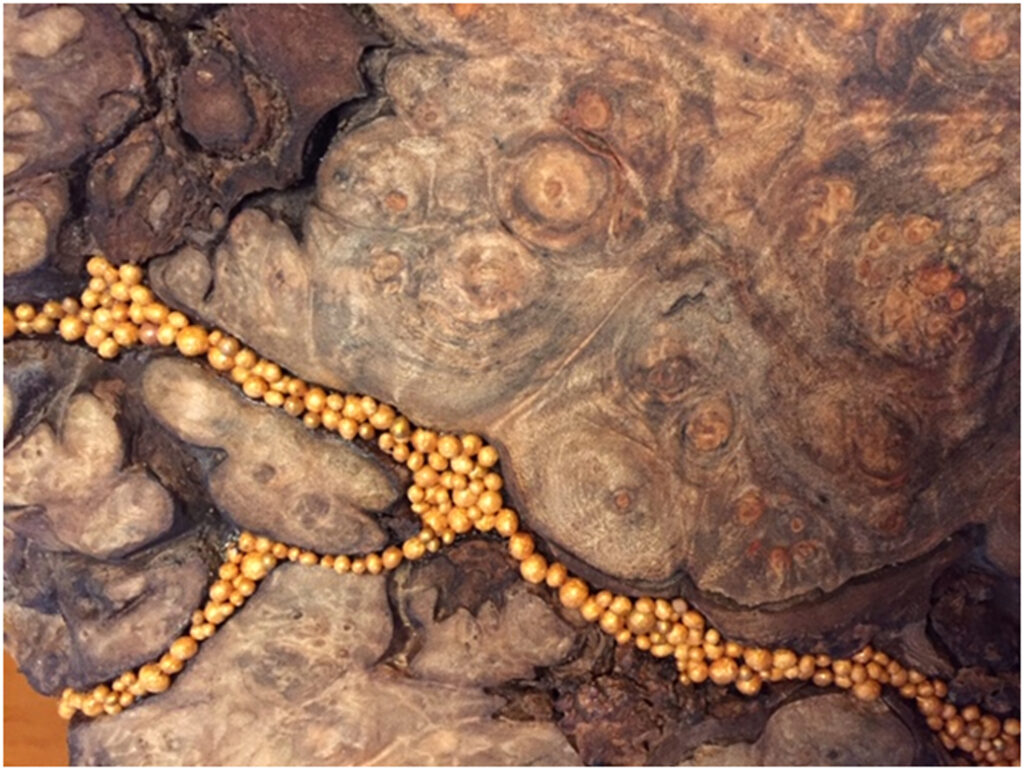 Doug Dacar
I've always been interested in the process of laboring and creating. Whether it be working on a gardening project or building a sculpture. It's important to embrace curiosity, be present in the moment and build off the successes and failures of the materials I'm working with.