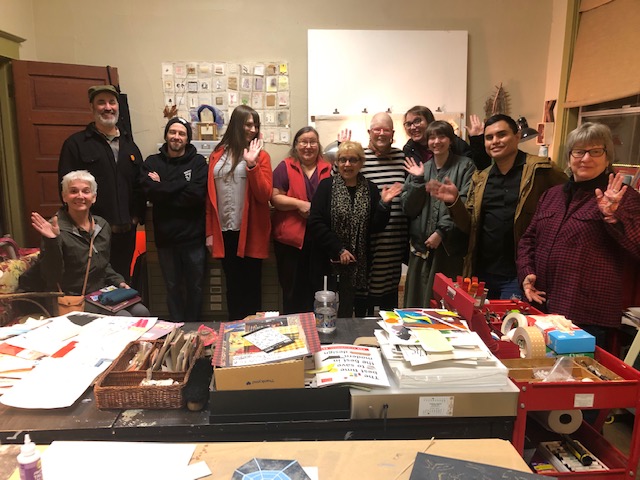 SALEM ARTISTS STUDIO TOUR
Salem Artists Studio Tour
ThuRSDay, FEBRUARY 23, – MARCH 30, 2023 | ARTIST STUDIOS
Registration full
For questions and future tours please contact Kathleen Dinges Rice at Kathleen@SalemArt.org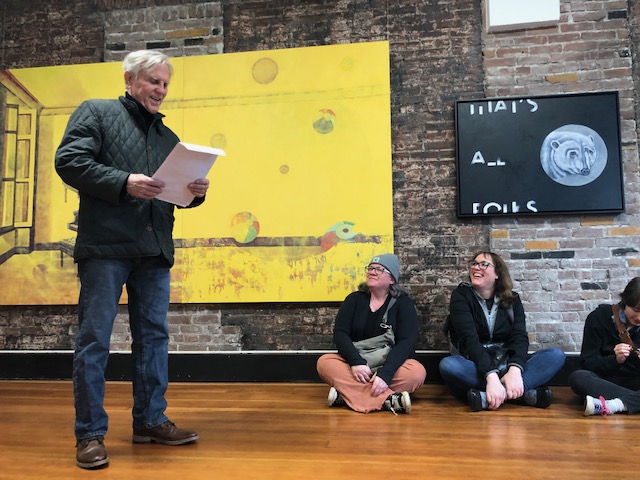 Salem Art Association is hosting a Studio Artists Visits pilot program starting in February 2023. The program is for both emerging and established artists.
We are building community and creating conversation through visits to established Salem artists' studios on Thursdays from 6 – 7 p.m., starting February 23 thru March 30.
Once the cohort is filled, participants will be sent information about the locations. This program does NOT take place at the Bush Barn Art Center & Annex – each week will take place at an artist's studio in the Salem area.
Please register through this Eventbrite site. If you have questions, please contact Kathleen Dinges Rice at Kathleen@SalemArt.org