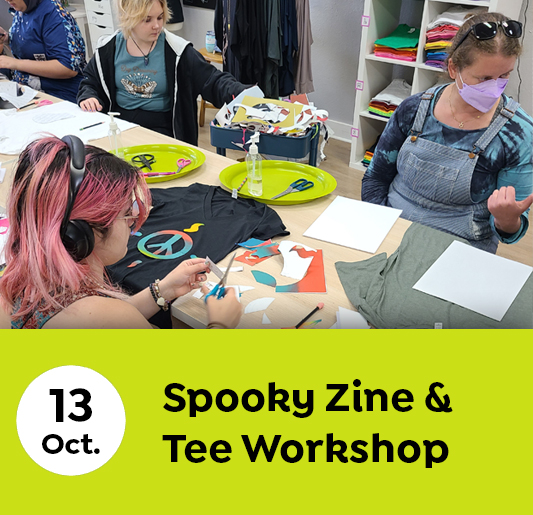 SPOOKY ZINE & TEE WORKSHOP AT CREATIVITEE (AGES 8 -15)
Spooky Zine & Tee Workshop at CreativiTee (ages 8 -15)
Friday, October 13 from 9 – 11:30am
Come celebrate the spooky season with the Spooky Zine and Tee Workshop on Friday, October 13 — a statewide in-service day!
Students ages 8-15 learn how to make their own zine and themed spooky t-shirt with owner/founder of CreativiTee Roanna Gingrich and Artist Jessica Rehfield. Bring your favorite ideas about spooky season!
Experience not required!
Friday, October 13th, statewide in-service day!
9:00 – 11:30 am
Ages 8 – 15
Cost $25
Location:
CreativiTEE & rofe designs110 Commercial Street Northeast Salem, OR 97301