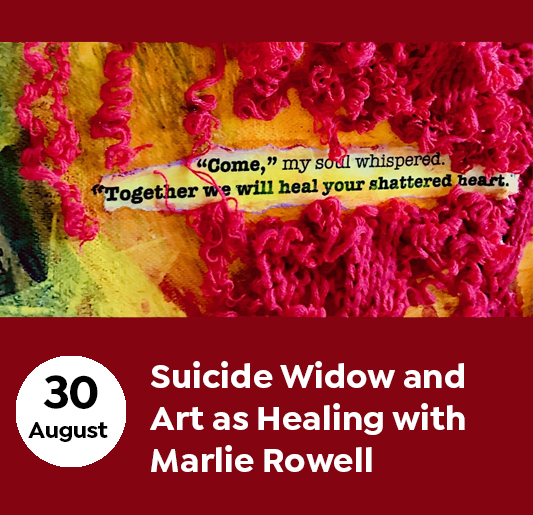 SUICIDE GRIEF EASED…ART FROM THE HEART
Suicide Grief Eased…Art from the Heart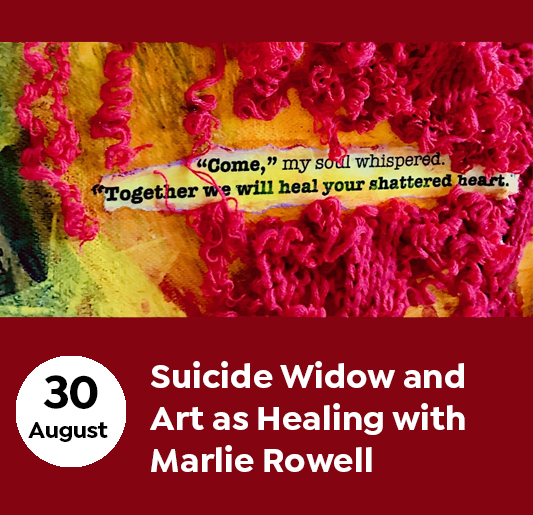 Wednesday AUGUST, 30 at 5:30 PM
What happens when life slams ordinary people with sucky/traumatic stuff?
while everyone processes all-things-sucky differently, there are commonalities.
when ordinary-me was sucker punched by my husband's suicide, i learned stuff. hard stuff. but also…lots of really restorative, life-sustaining, tender, healing stuff.
stuff worth sharing.
and why not share artfully?
art-making unlocked my healing and now tells a story. full disclosure, i'm not a famous artist, and not to diss on famous people, but there is powerful freedom in being ordinary.
quite honestly, non-famous-ordinary-me could create from my heart…no worries about image…or art sales…or amassing followers on social media. nope.
just ordinary-me artfully sharing hard-earned truths from a place of approachable authenticity.
yep…
approachable.
authentic.
relatable.
I'm free to speak ordinary-people truth—via art—both physical and on film.
join me for an evening of part lecture, part film, part art and best of all: Q&A.
Please plan to arrive at 5:30pm and the program will begin shortly thereafter in the A.N. Bush Gallery.