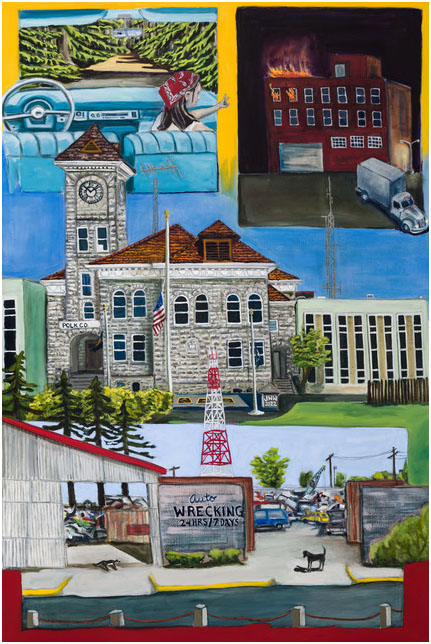 THE MUSEUM OF BAD JUDGEMENT | A SERIES BY JULIA W. WHITE
The Museum of Bad Judgement | A series by Julia W. White
October 7 – November 5, 2022 | Camas Gallery
Reception October 8, 5:30 pm – 7:30 pm
Artist statement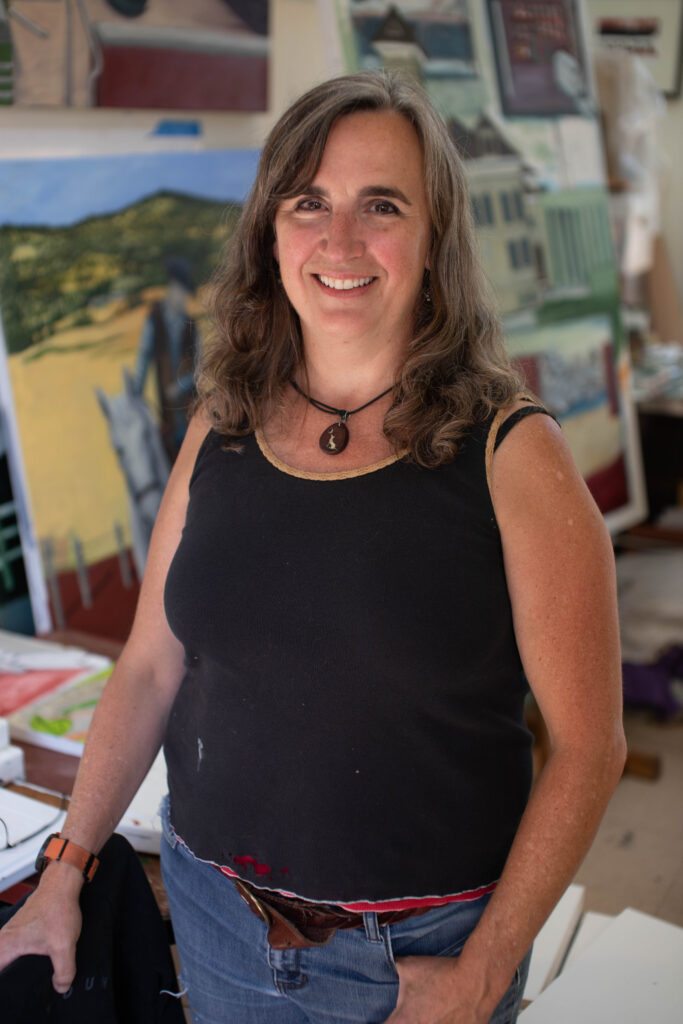 The Museum of Bad Judgement is a series of paintings based on an unpublished memoir by my grandfather, Malcolm Bruce Spaulding who was the Polk County district attorney and later a private practice attorney in Salem and Portland in the middle of the last century. His memoir is called Some Interesting Criminal Cases I Have Tried and covers several murder cases that took place between 1943 and 1965.
These paintings are my own meditations on his writings that I discovered several years after he passed way from Alzhiemer's Disease. I am not painting crime scenes, or dead bodies. I am interested in the smaller parts of the stories. The signs, the people, the buildings. I am exploring the times before the turning points, the moments before everything went sideways.
Between the my grandfather's unusually vivid writing, newspaper clippings and the actual case files and evidence photos from some of the cases, I have been moved to bring these long dead characters into the living world of my paintings.
I am spending time and creating in the space where true stories and real evidence meet my imagination. It started out as a way to explore these interesting and tragic stories and has evolved into a way for me to honor these lost people.