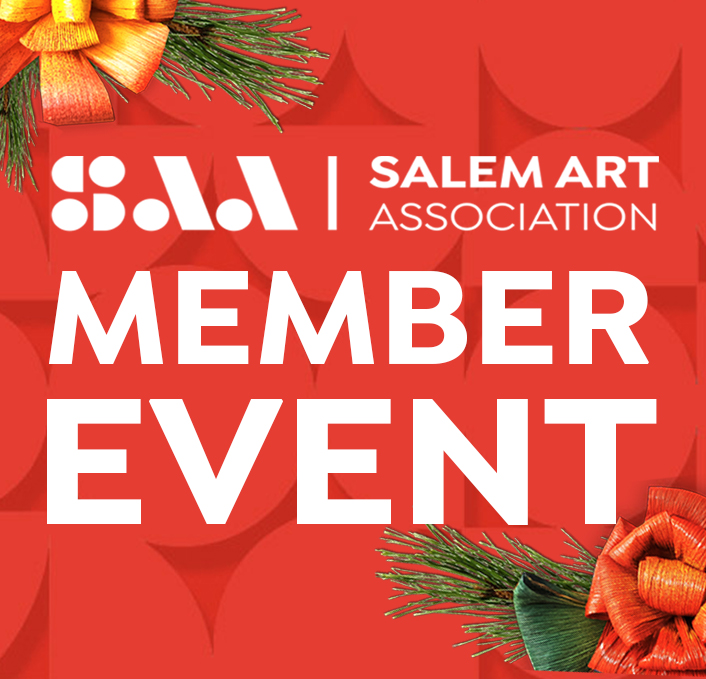 SAA'S MEMBERS-ONLY SHOPPING EXPERIENCE!
SAA's members-only shopping experience!
Sunday December 4, 1:00 – 4:00 p.m.
We are excited to offer our members an additional 15% savings on purchases —
a 25% discount on this day only! Drop in, chat, and shop! Artist demonstrations will be happening as well.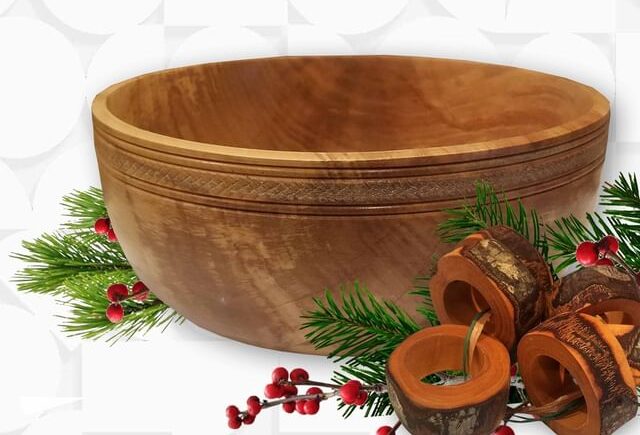 Jewelry demo will be provided by Donna Yutzy, pastel demo will be provided by James Southworth, and a ceramics demo with James O'Shea.
An interactive demonstration with Stephanie Juanillo will take place throughout the afternoon – come learn how to make three different varieties of tissue paper flowers!
SCHEDULE OF DEMOS
---
JEWELRY DEMONSTRATION
CERAMIC CHRISTMAS TREE BALL ORNAMENTS
JEWELRY DEMONSTRATION
Learn how to make 3 different varieties of tissue paper flowers in the Annex
*Not a member yet, don't miss out! Just go online and join so you can take advantage of these great deals and demonstrations.*
ABOUT Donna Yutzy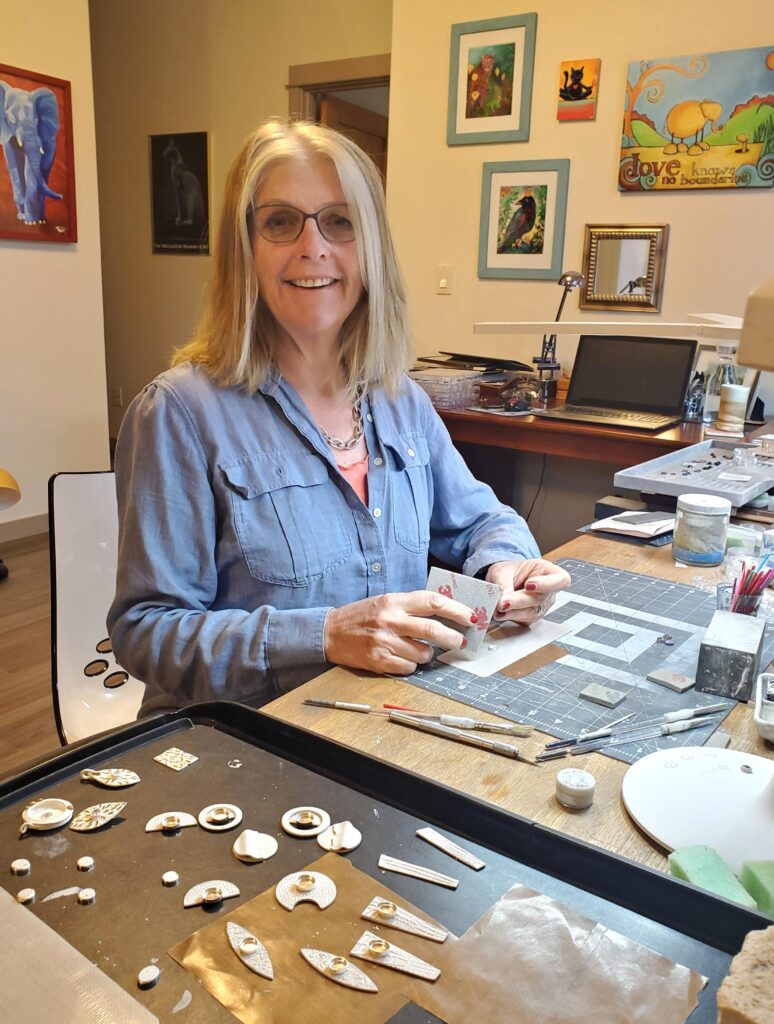 As a jewelry designer, I am tempted by textures and persuaded by patterns. These characteristics are inherent in every piece I produce, from a simple pin or pair of earrings to the most intricately woven chain, sculpted pendant, or paneled bracelet.I make all of my jewelry from special clay that contains tiny particles of silver mined from recycled metal. Silver clay, as it is called, is a delightful and limitless medium. It can be shaped, carved, molded, stamped, and sculpted. And once it's fired, it can be highly polished or less so, and finished with pearls, stones, glass beads, or other unusual artifacts.Every piece is unique. Though I usually sketch out an idea ahead of time, I find that mood, materials, and the creative process often determine the final design. My most popular and best-selling pieces are usually ones that I made for myself.Born in Norwalk, California, Donna Yutzy moved to rural Oregon when she was 16 years old. After graduating, Donna held a series of odd jobs, including working in food service, as a bank teller, and cleaning at an assisted living center. In 1990, Donna and one of her brothers opened a store in Salem, Oregon specializing in Southwestern-style beads used in Native American arts and crafts. By chance, she took a metal clay class and found that she enjoyed the freedom in, and the challenge presented by, the medium. Donna is certified in a variety of art clay techniques and teaches about two-dozen classes per year, mostly in Eugene where she lives with her husband, Gordon. In addition, she exhibits and offers her jewelry for sale at galleries and art shows throughout Oregon.
---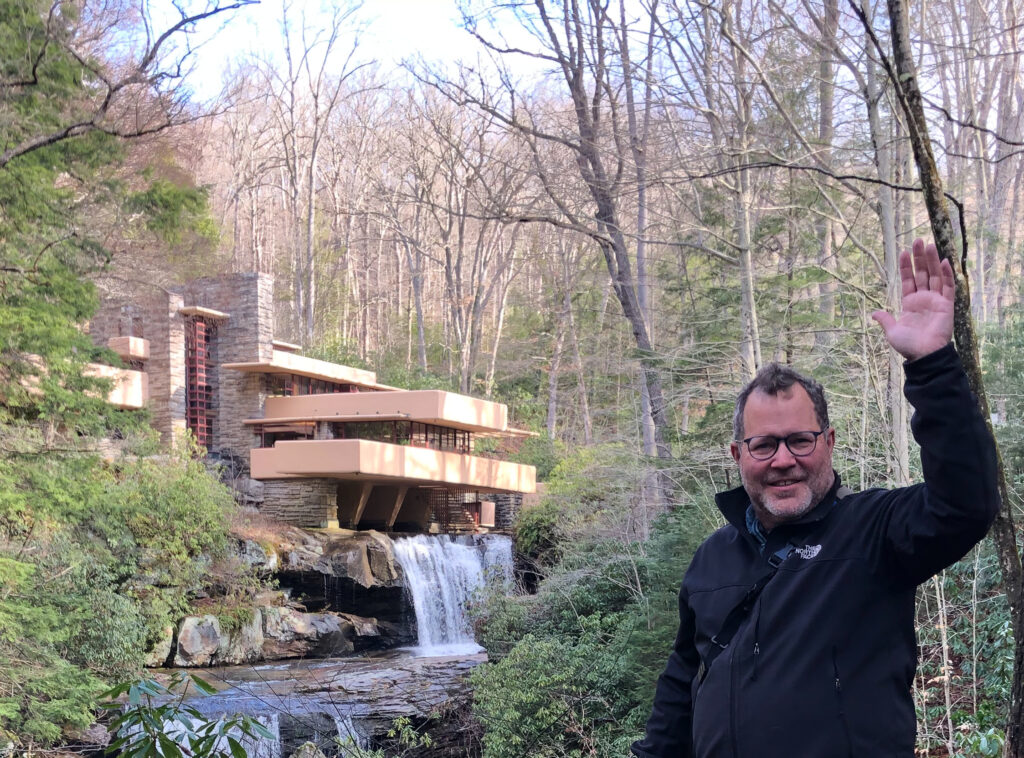 ABOUT James Southworth
WHAT I PAINT:
My art is a process of life meeting ideas, most recently exemplified by our trip to the Badlands of South Dakota.
On a solo walk on a high trail, I experienced an incredible sense of majesty as the sun set over the rock wall traversing the plains. Shadows blanketed the stone spires while the day's last rays irradiated the golden grasses of the prairie below.
The distinction of light and dark inspired me to snap a photo, birthing the idea for this high contrast, warm pastel painting. I'd caught my moment in time for the Badlands.
HOW I PAINT:
Use my own photos for reference
Outline shapes with pencil
Under-paint with watercolor
Block in lights and darks with pastel
Add color highlights
Adjust as needed until I feel it's just right
---
ABOUT James O'Shea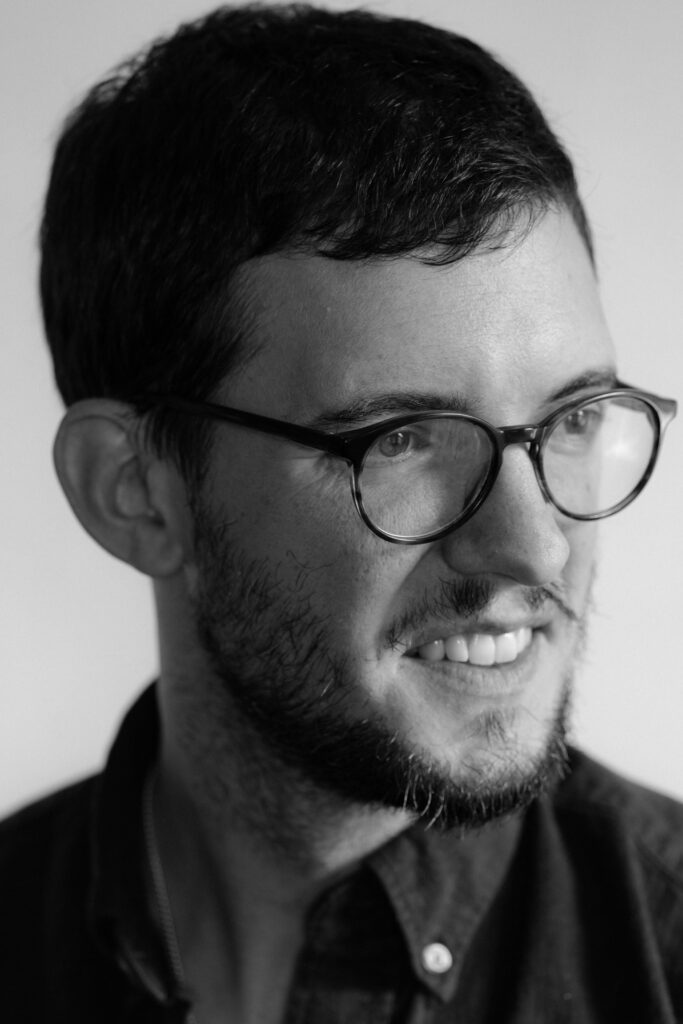 James O'Shea is a full-time artist living in Salem, Oregon with his wife, Melissa, and his dog, Rollei. Photography came into James' life in 2006 while pursuing a Bachelor of Fine Arts Degree in Applied Visual Arts at Oregon State University, where he focused on traditional darkroom techniques. In January 2022, after a decade of working in marketing and multimedia, James made the leap and began his journey as a freelance photographer and artist. Around the same time, he rediscovered ceramics, his first love in the arts from a very young age. When he's not behind a camera, or in his newly cobbled together home darkroom, he can often be found making pottery.
PROCESS STATEMENT
James O'Shea will be at the Salem Art Association for a brief demo on making classic, ball style Christmas tree ornaments the pinch pot way. On display will be ornaments in all their stages so you can see the transformation  from raw clay, to bisque fired, to glazed, and finished. SAA will also be providing clay for visitors who would like to try their hand at making an ornament of their own.
---