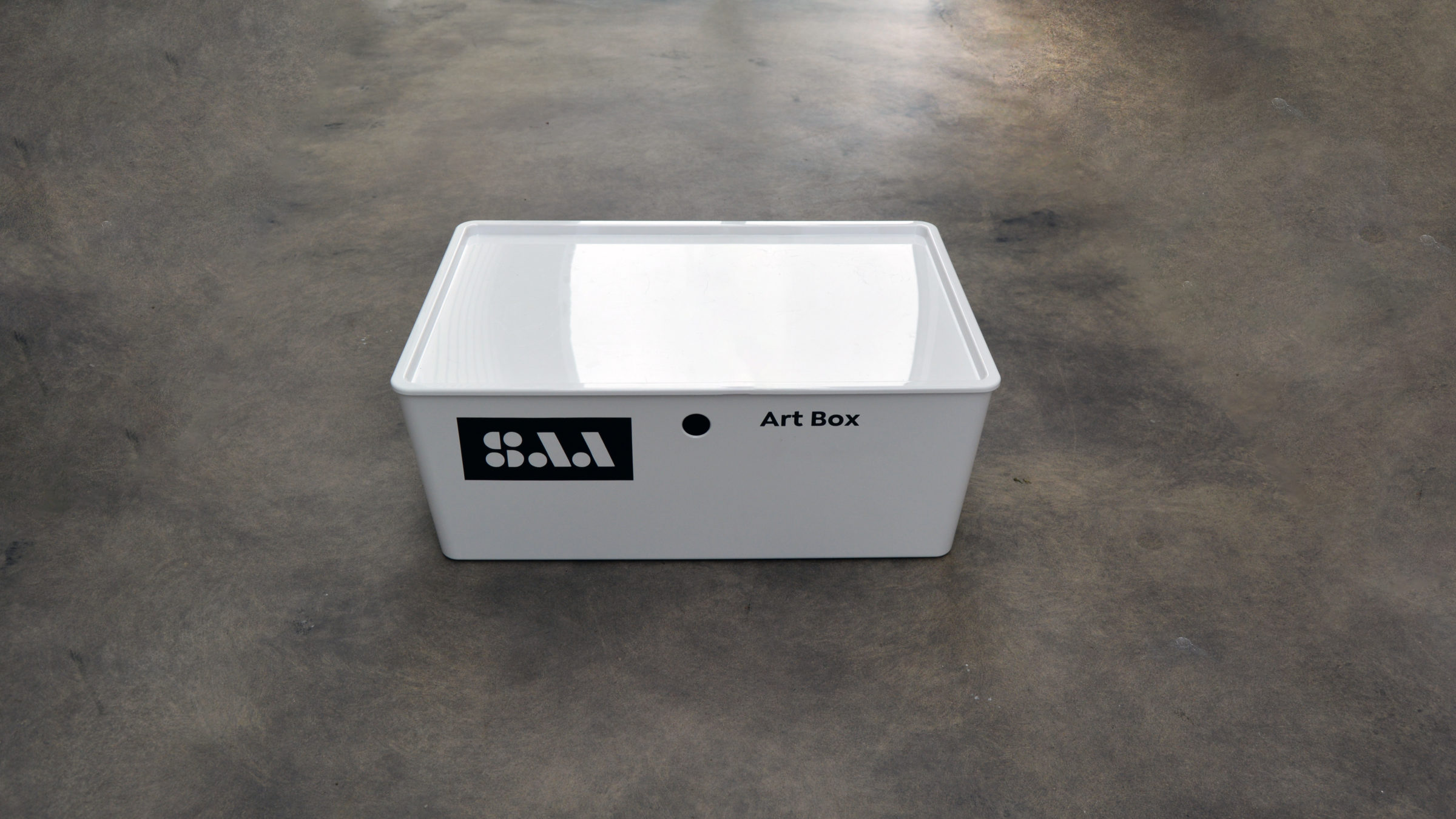 Art Boxes
Art Boxes
WHAT'S AN ART BOX?
SAA's Art Boxes were created to provide a single teacher with everything they need to do an art-based lesson in their classroom. Each Art Box is based on one of the Elements of Art (color, form, line, shape, space, texture, and value) and one Principle of Design (balance, emphasis, movement, pattern, repetition, proportion, rhythm, variety, unity). All boxes are connected to Oregon's Core Curriculum and Art Standards.
WHAT'S IN THE BOX?
A lesson plan that focuses on one art medium and how to engage students in your classroom
Resources such as books, images, articles, websites, YouTube videos, art history links, artists and more
Art materials for 30 students for one lesson such as paint, paper, tools, brushes, etc
HOW IT WORKS
Art Boxes are available for individual teachers, home-school groups, and interested parents/groups to sign out to bring the arts into one classroom for a fee of $20. The boxes must be returned after one month with all non-perishable items in good/clean condition so that the next group may have their turn. To reserve you Art Box, fill out our reservation form.
---
ART BOXES
Some Art Box Lesson Plans are available for download. All Art Boxes come with lesson plans inside the box.
Creating an Illustration, Painted Butterfly, 1-3
Collectively create painted papers in warm and cool colors that are used by all to create individual artworks based on Eric Carle's book The Man who Painted a Blue Horse.

Creating an Illustration with Painted Papers, 4-5
Collectively create painted papers in warm and cool colors that are used by all to create individual artworks based on Eric Carle's books and Hundertwasser for Kids!

Ink Drawing, 1-5
Learn about lines with ink! Create a drawing using ink and slightly unusual tools.
Night Skies with Eric Tautkus. Cielos Nocturnos con Eric Tautkus (Spanish Translation)
An ART KIT collaborating with Salem on the Edge
Música Eléctrica
Una lección de arte

Pop Art Commonplace Objects, 1-8
Create a painting based on the POP art style looking at commonplace objects!

Primary & Secondary Colors with Mice, K-1
Students create a color wheel including primary and secondary colors by making mice! You can add the cheese…

Printmaking, K-5
Using simple materials such as Styrofoam board, all ages can create a simple print that is based on any subject matter! Press paper to plate and be surprised!
Ripped Paper Collage with Chris Casarez
An ART KIT collaborating with Salem on the Edge

Sponge Painted Bunny, K-1
A fun but directed project for engaging our little ones with paint.

Watercolor and Wax Resist, K-2
Oil and water don't mix! See how it works while learning about primary and secondary colors!

Watercolor Techniques, 3-5
Create stations in your classroom for seven different watercolor techniques! This is a great lesson to inform students about what watercolor can do, for a second project!

Watercolor Textures, K-5
Create a night sky with stars using salt in your watercolor painting!

Zines, K-5
Your students can create a zine (handmade/homemade magazine) using one sheet of copy paper…the magic is in the fold!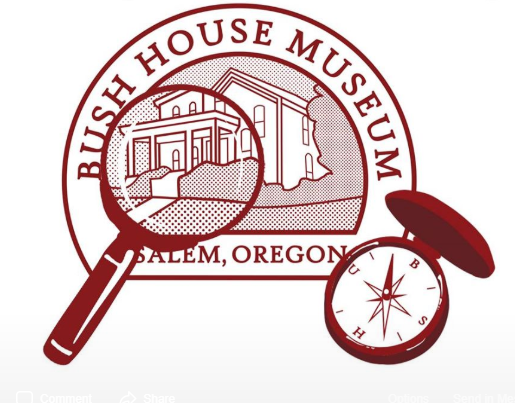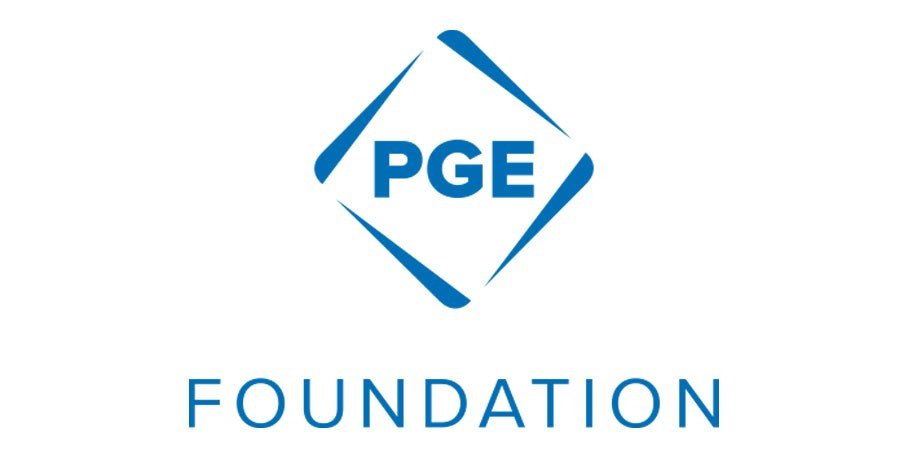 Art Box COLLABORATIONS
The following three lesson plans were developed in collaboration with the Bush House Museum. The development of Art Boxes is supported in part by a grant from the PGE Foundation.
Salem Art Association receives aid from the PGE Foundation to support its ongoing operations and virtual art experiences for students in Marion, Polk, and Yamhill counties during the COVID-19 pandemic.
Photograph Backdrops / Wallpaper / Family History. Photographs by the Bush Family and Seydou Keita with Portraits by Kehinde Wiley. Students will study photographs by the Bush Family and Seydou Keita, and look at portraits by Kehinde Wiley. They will look at color, pattern and repetition, in order to create their own photograph backdrops on a large sheet of paper using oil pastels. Questions they will consider include how clothing and posture can interact with a background to tell others about the subject.
Eugenia "Genie" Bush / Hand Painted Plates. Throughout history people have been inspired by the natural world to decorate things for their home. One Salem resident who was inspired by nature was Eugenia "Genie" Bush. View images of objects in the Bush House Museum such as wallpaper, the stovefront, dishes, lamps and even the carpet! Learn about plant design and using a plate as a canvas, turn a utilitarian object into an inspired item for your home.
Create Your Travel Journal | Near & Far
Book Arts / Journaling / Cursive Writing. Students will create a travel journal, decorate the cover with a self portrait, and use cursive for writing inside. They will learn about travel diaries through the 1851 Oregon Trail journal ofEugenia Bush (1833-1863), view artists' journals and learn about contemporary travel journals. Student's travel journals will be filled with images/words/paragraphs/stories about places near and far from their own lives.