Donar
DONATE
La Asociación de Arte de Salem depende de las contribuciones y la generosidad de personas y empresas interesadas en mantener las artes en nuestra comunidad y que apoyan nuestra misión de involucrar activamente a la comunidad en la apreciación de las artes a través de exposiciones y eventos de arte contemporáneo, y la educación artística para jóvenes y adultos.
Puede ayudar a la Salem Art Association haciendo una donación en línea, enviando un cheque por correo o llamando a nuestra oficina al 503-581-2228 para utilizar una tarjeta de crédito por teléfono.
LLAMAMIENTO DE FIN DE AÑO
La Asociación de Arte de Salem tiene grandes planes para el año 2022, y estamos encantados de que te unas a nosotros.
Al igual que muchas organizaciones sin ánimo de lucro, la pandemia nos planteó múltiples retos, desde el cierre de nuestras puertas hasta la incertidumbre financiera. Con la ayuda de nuestros socios y simpatizantes, salimos de la pandemia con una creencia rejuvenecida en el poder del arte.
Recientemente hemos dado la bienvenida a nuevos empleados que aportan nuevas perspectivas. Juntos, estamos redoblando esfuerzos para crear una nueva programación que muestre y refleje el arte y los artistas de nuestra comunidad. Para que se produzcan estos emocionantes cambios, we need your support.
Estas son algunas de las cosas que puede esperar de nosotros el próximo año:
Ampliar las iniciativas educativas de arte infantil
Los niños necesitan el arte ahora más que nunca. Para ello, estamos ampliando nuestro trabajo con las escuelas de los condados de Marion, Polk y Yamhill y colocaremos más profesores de arte en las aulas. Desarrollaremos nuevos planes de estudio y materiales para los educadores, tanto en las escuelas como en las organizaciones comunitarias.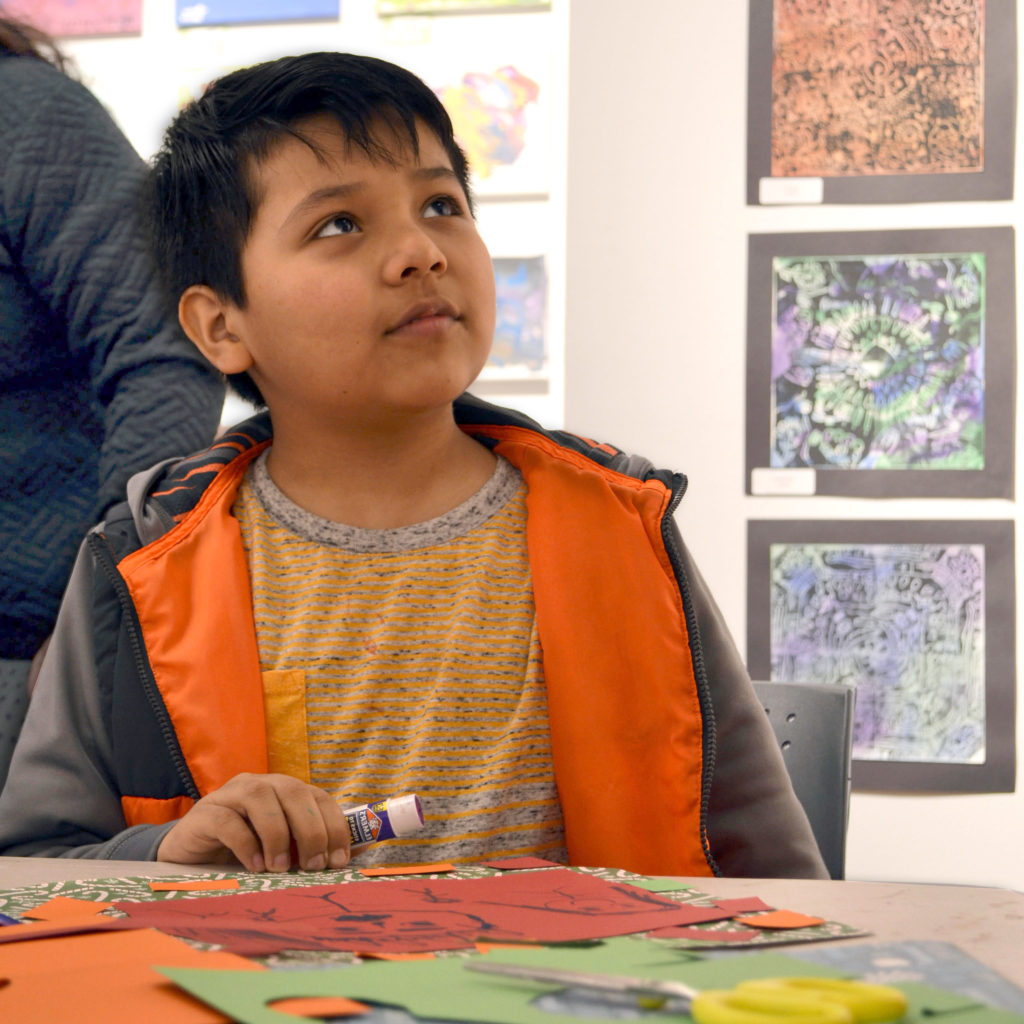 Creación de un programa de comisarios invitados especiales
Como parte de nuestro esfuerzo continuo por mostrar el arte a través de una gama diversa de experiencias, perspectivas y prácticas de estudio, presentaremos varias exposiciones comisariadas por artistas que se identifican como negros, indígenas o personas de color. Además, invitaremos a comisarios invitados a unirse a nuestro Comité Curatorial para asegurarnos de incluir voces de comunidades históricamente subrepresentadas y marginadas.

Celebrando la tierra de Kalapuyan
Esta es la Tierra Kalapuyana y pretendemos honrar y celebrar esa herencia ancestral. Nuestros espectáculos y exposiciones contarán con artistas nativos y, lo que es más importante, destacarán los robles y otras plantas que nunca deberíamos dar por sentados.
To achieve these new programming goals, we need your help!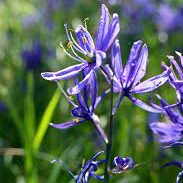 Le pedimos su apoyo de fin de año para que podamos ampliar el impacto que la Asociación de Arte de Salem puede tener en nuestra comunidad y en la región. Your generous gift helps support our collective vision of a vibrant community filled with art.
Gracias, de antemano, por entrar con valentía en 2022 con nosotros. Esperamos verle el año que viene.
Saludos cordiales,


Matthew Boulay
Executive Director
GIVING OPPORTUNITIES
Sponsor Special Events
Each year, national, regional, and local businesses sponsor Salem Art Association's fundraising and community-building events which help sustain SAA's year-round arts programming. Click here to learn more about sponsoring special events.
---
General Operating Support and Donations
Like many non-profit arts organizations, sponsorships and membership fees only cover a portion of the Association's budget. We rely on donations from the community and fundraisers to help us fulfill our mission and vision of a vibrant and connected community that harnesses the power of the arts and heritage to expand creativity and improve lives.
SAA provides arts programming via our Community Arts Education Program which engages more than 7,000 students, administrators, teachers and parents each year. We're always looking for new ways of reaching our community with meaningful programs, workshops, camps, and classes.
SAA features three galleries and a gift gallery exhibiting and interpreting works of 20th and 21st century fine art and crafts primarily by artists living or working in the Pacific Northwest who, through their creative modes of expression, enrich our community and foster a deeper understanding of the value of visual art.
For more information, please contact Matthew Boulay, Executive Director, at 503-581-2228 x303 or Matthew@SalemArt.org.
---
Planned Giving
You have the power to make a lasting impact on the Salem Art Association through a planned gift. Planned giving is often called "customized philanthropy" because each gift is designed to meet the Association's strategic goals for the future while often providing benefits to you today.
A well-planned gift communicates your legacy; it tells a story of what you hold as most important and valuable in your life and community. Whether you want to benefit SAA after your lifetime, or start making an impact today, we can help you find the charitable plan that meets your needs. Click here to learn more about planned giving opportunities.
---
Endowment Opportunities
Through an endowment, funding for critical staff positions, one or more of SAA's three galleries, or scholarships for working artists and interns is permanently secured, allowing money previously allocated for salary/benefits, budgeted costs to run the galleries, or costs to administer the scholarship/internship programs to be redirected to other organizational expenses.
Donors, meanwhile, have the wonderful opportunity to support areas of personal interest within SAA. The names of donors or honorees may be carried forward into the future through associations with important leadership, scholarship, and educational activities. Named endowment funds are not just for those who have passed on – they are also a meaningful way to honor and recognize a donor while alive.
For more information, please contact Matthew Boulay, Executive Director, at 503-581-2228 x303 or Matthew@SalemArt.org.
---
Correo
Mail your contribution to:
Asociación de Arte de Salem
600 Mission St. SE
Salem, OR 97302.
Please make checks payable to Salem Art Association.
PHONE
Call SAA directly at 503-581-2228 to make a contribution by credit card over the phone.