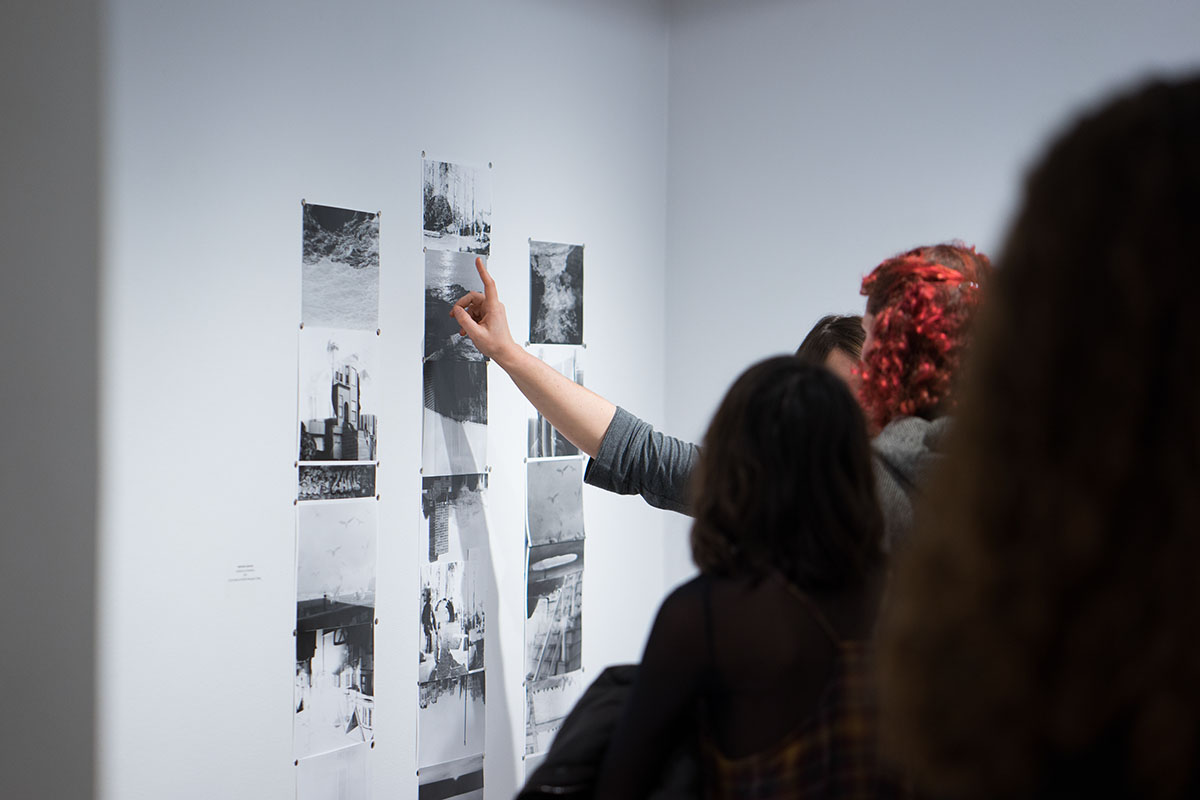 Call for Artists
Call for Artists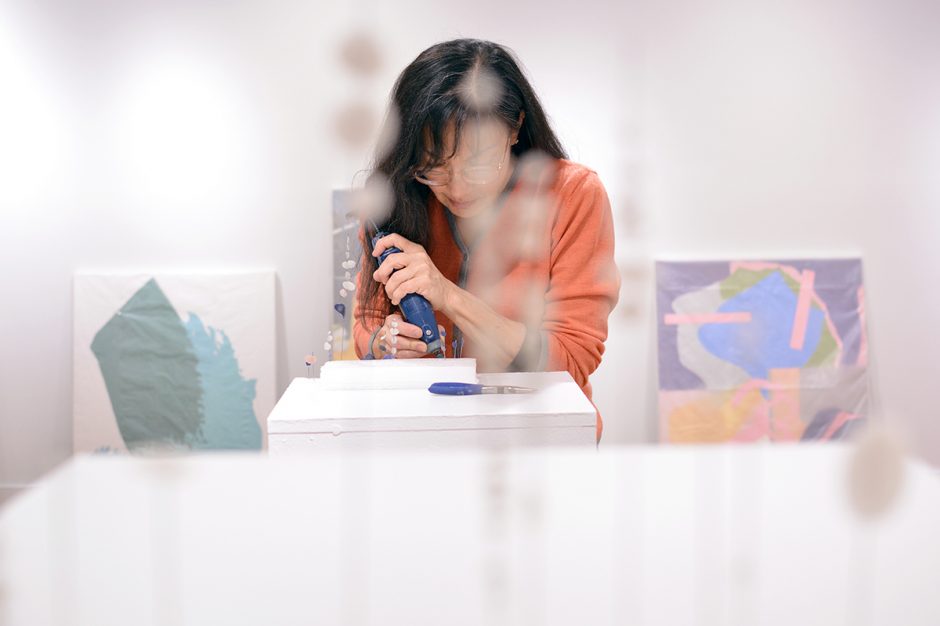 Call for Artists opportunities for the Bush Barn Art Center and the Annex take place throughout the year. See below for a current list of ways to get your art out into the world through the Salem Art Association.
Juried exhibitions are those where art is selected according to merit by a juror or jurors. In Non-Juried exhibitions all art is accepted as long as it meets the criteria of the call for artists.
---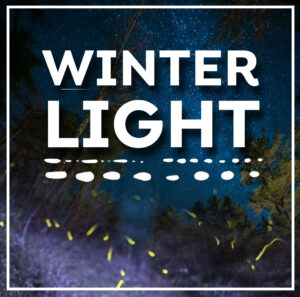 Salem Art Association, in collaboration with Salem Multicultural Institute, is excited to announce a call to artists for our collaborative November and December exhibition, Winter Light, to be held in the Bush Barn Art Center and the Multicultural Institute Gallery.
THEME – Winter Light
In the dark and gloomy days of winter, light plays an important role in lifting the spirits and brightening lives around the world. To counteract the darkness of winter, many cultures hold festivals of light.
There are many people of different cultures – Indigenous, Pacific Islanders, Japanese, Chinese, Vietnamese, the Jewish community, the Black community, and the Latino/Latinx community to name but a few – living together in the Willamette Valley who celebrate Winter in their own beautiful, unique way. We encourage artists from all cultures and communities to create something for this show so that we may come together and enjoy the many different ways our cultures celebrate Winter Light.
We invite regional artists working in all mediums to apply. SAA and the Salem Multicultural Institute are committed to equity and inclusion, and we welcome and encourage people of all races, ethnicities, abilities, and gender identities to apply for the show as well as visit our galleries.
This is a juried show and submissions should be received by 5 p.m. on Friday, October 7, 2022.
---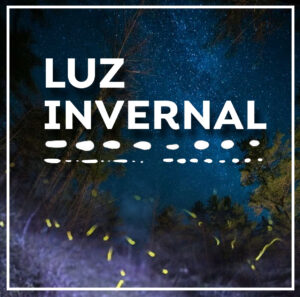 LUZ INVERNAL
Salem Art Association en colaboración con Salem Multicultural Institute se emocionan por anunciar la llamada para artistas a nuestra exposición colaborativa en noviembre y diciembre, Luz Invernal, la cual tendrá lugar en el Bush Barn Art Center y el Multicultural Institute Gallery.
La temática – Luz de invierno
En los días oscuros y sombríos del invierno la luz juega un papel importante a la hora de animar las almas y vidas de las personas alrededor del mundo. Para contrarrestar la oscuridad del invierno muchas culturas llevan a cabo festivales de luz.
Hay mucha gente de distintas culturas – comunidades indígenas, polinesias, judías y varias comunidades asiáticas por nombrar unas pocas – conviviendo en el valle Willamette quienes celebran el invierno de su propia forma única y hermosa. Invitamos artistas de todas las culturas y comunidades a crear algo para esta exposición para que podamos reunirnos y disfrutar de las múltiples maneras en las que nuestras culturas celebran la Luz Invernal.
Invitamos a los artistas regionales que manejan cualquier técnica artística. SAA y Salem Multicultural Institute se comprometen a la equidad y la inclusión. No solo damos la bienvenida y convidamos a toda persona de toda raza, grupo étnico, capacidad física y género a aplicar para la exposición sino también a visitar nuestras galerías.
Esta es una exposición con jurado y las presentaciones se tienen que entregar a lo más tardar el viernes, 7 de octubre de 2022, a las 5 de la tarde.
---
Rental Sales Program & Gift Gallery
The Rental-Sales Program and the Gift Gallery of the Salem Art Association (SAA) are consignment venues at the Bush Barn Art Center for local, regional, and Pacific Northwest artists to display, rent and sell their work. There is no fee to submit work for consideration.
Call for artists
---
Artist-In-Residence (Juried)
The Salem Art Association is offering several categories as part of the 2022 Artist-in-Residence (AIR) program in the Annex at the Bush Barn Art Center. This residency offers a dedicated studio space for artist(s) to experiment and create new work.
---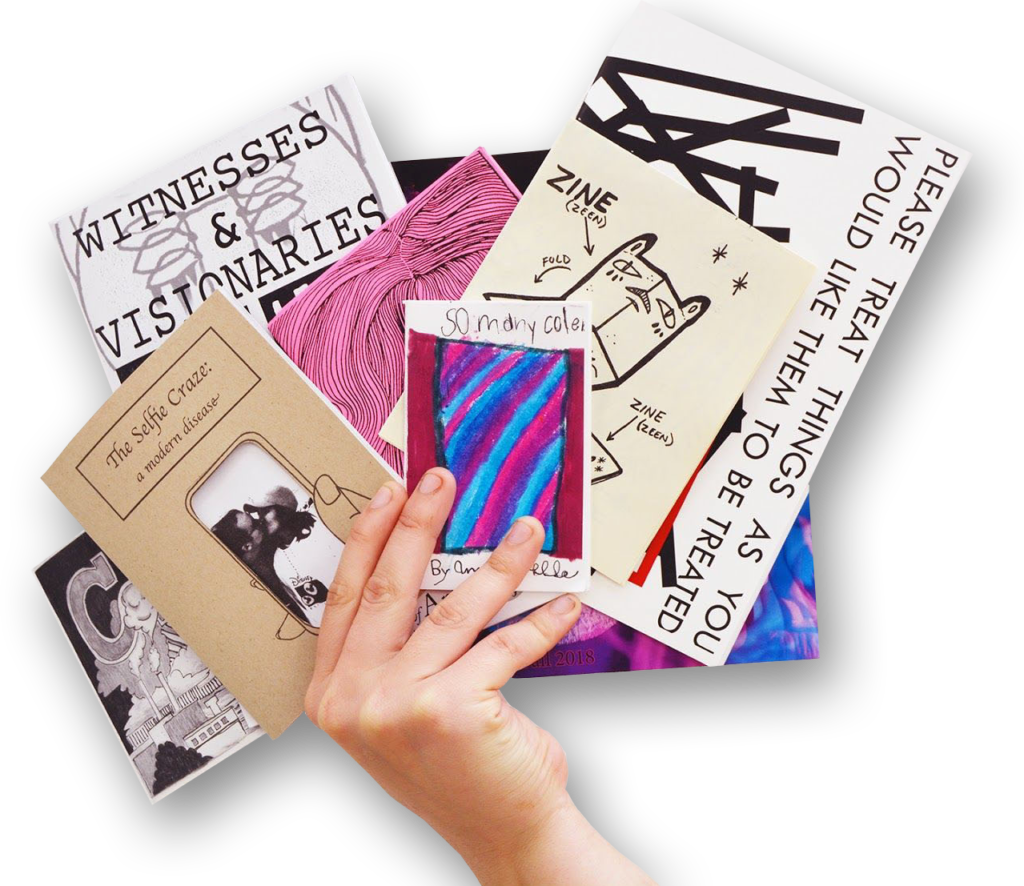 Call for zines
The Salem Art Association (SAA) seeks artists, writers, creatives and community members to submit zines for the Salem Art Association Zine Collection and Library. This Collection houses ZINES from across Oregon covering a wide range of topics and is permanently housed on the SAA Annex landing.
Call for artists
---
Exhibition Proposals (Juried)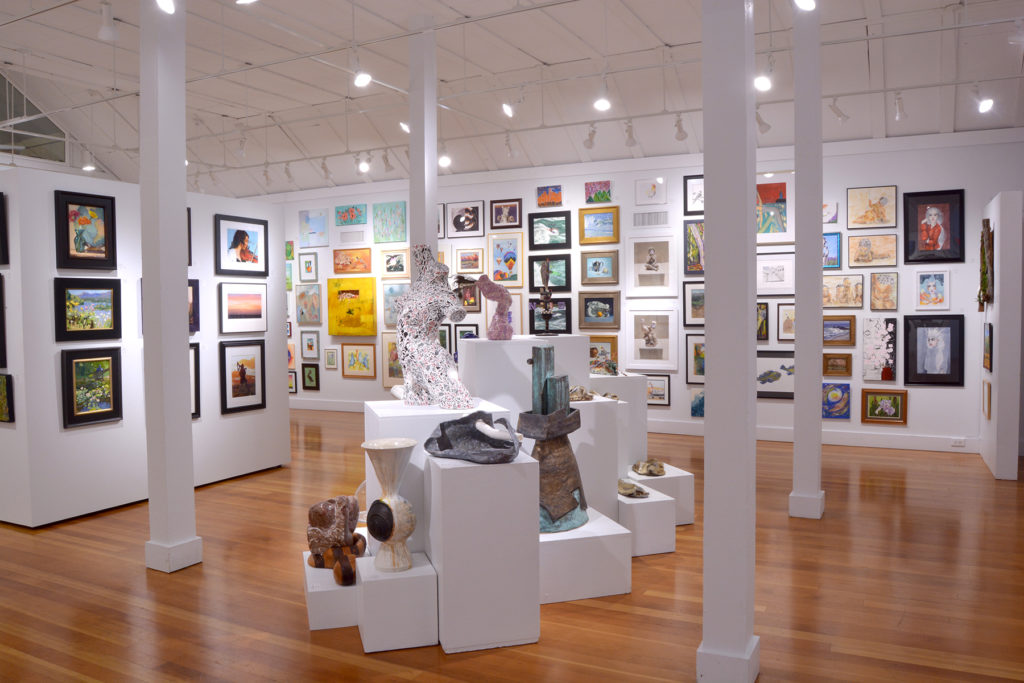 The A. N. Bush Gallery and the Focus Gallery are exhibit venues for contemporary artists operated by the Salem Art Association (SAA). The A.N. Bush Gallery focuses on regional, national and international solo and group exhibitions. Exhibits in the A.N. Bush Gallery, covering a space of 1,270 square feet, usually include an educational component. The Focus Gallery, measuring 150 square feet, exhibits emerging and mid-career artists from the Mid-Willamette Valley and the northwest. Exhibits usually rotate every six to eight weeks.
---
Call for Guest Speakers
How does your creativity enrich our diverse community? What remarkable creative perspectives would you like to share? An academic degree is not necessary and there are no age restrictions. If you have something remarkable and artistic to share, we would like to hear from you.
call for speakers
---