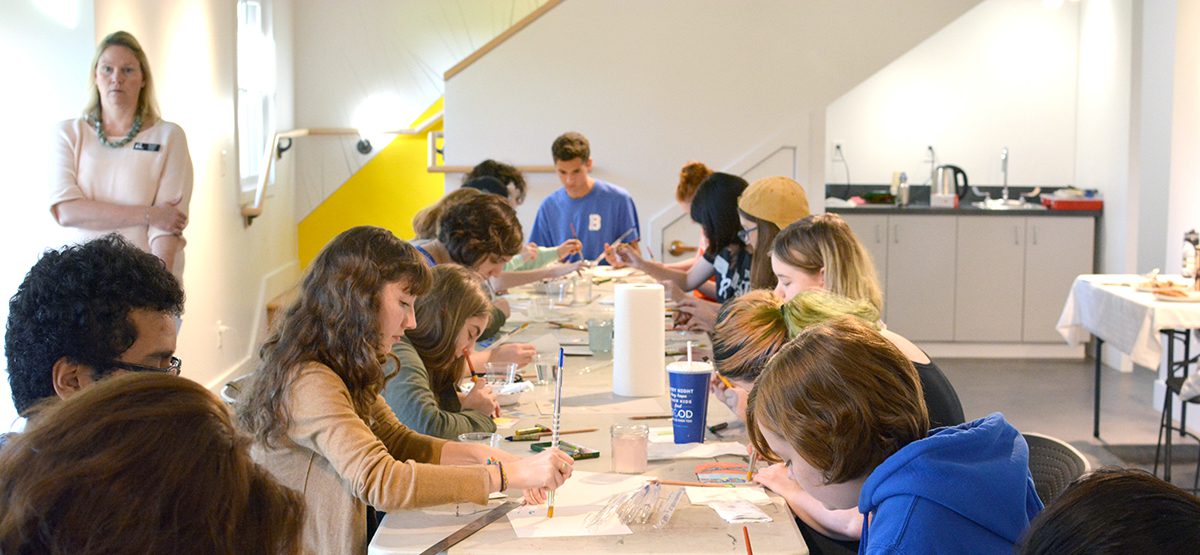 Community Arts Education
Community Arts Education
The Salem Art Association's Community Arts Education program (CAE) aims to support a broad range of dynamic, local arts projects. CAE engages more than 7,000 students, administrators, teachers and parents and provides regional artists with professional development opportunities.
EDUCATOR NIGHT
SAA is hosting a monthly social event in March, April, and May for teachers and principals who want to network and learn how to bring more art opportunities to students.
Learn about SAA programs, chat with other teachers, enjoy some light refreshments, take a time out after a busy day and take in some art! Complimentary memberships are available to teachers and principals who attend, which includes free entry to the 2023 Salem Art Fair (July 21-23), discounts on art and gifts, and more.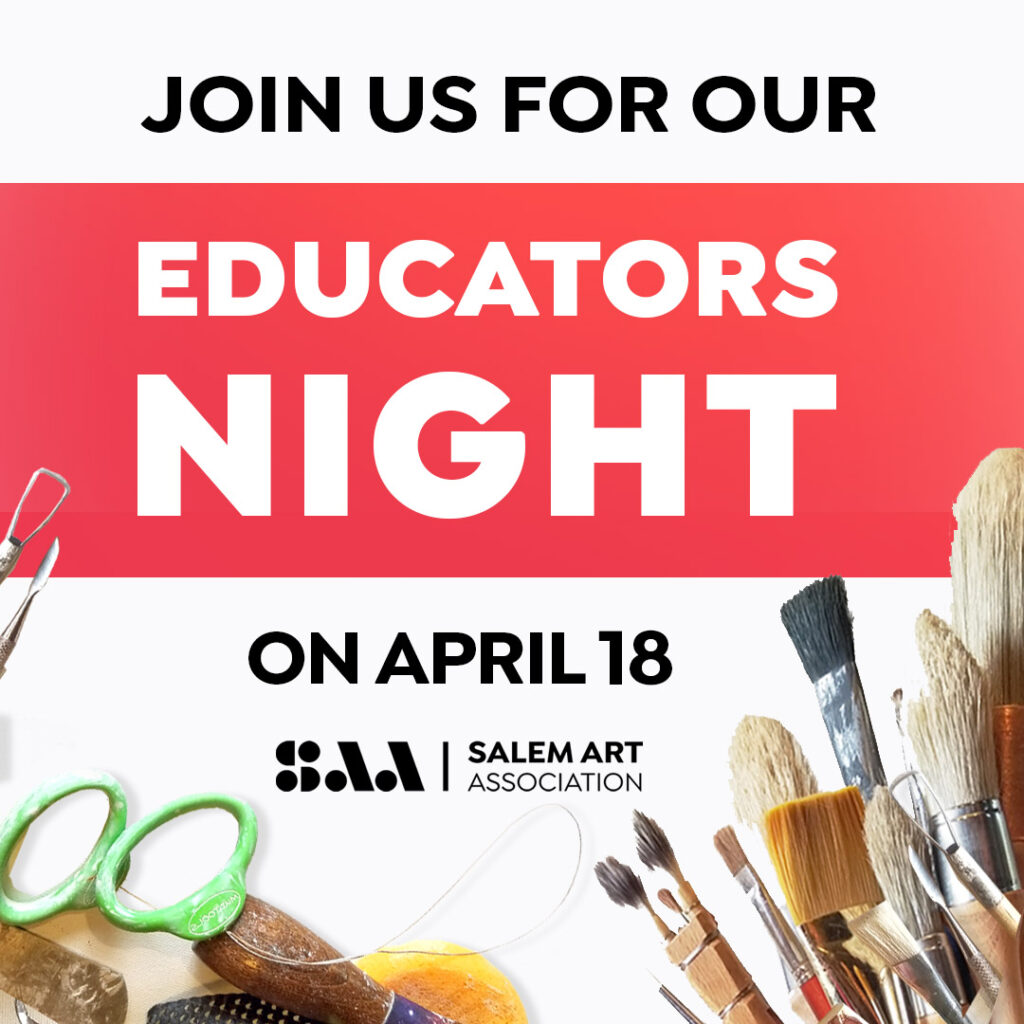 ---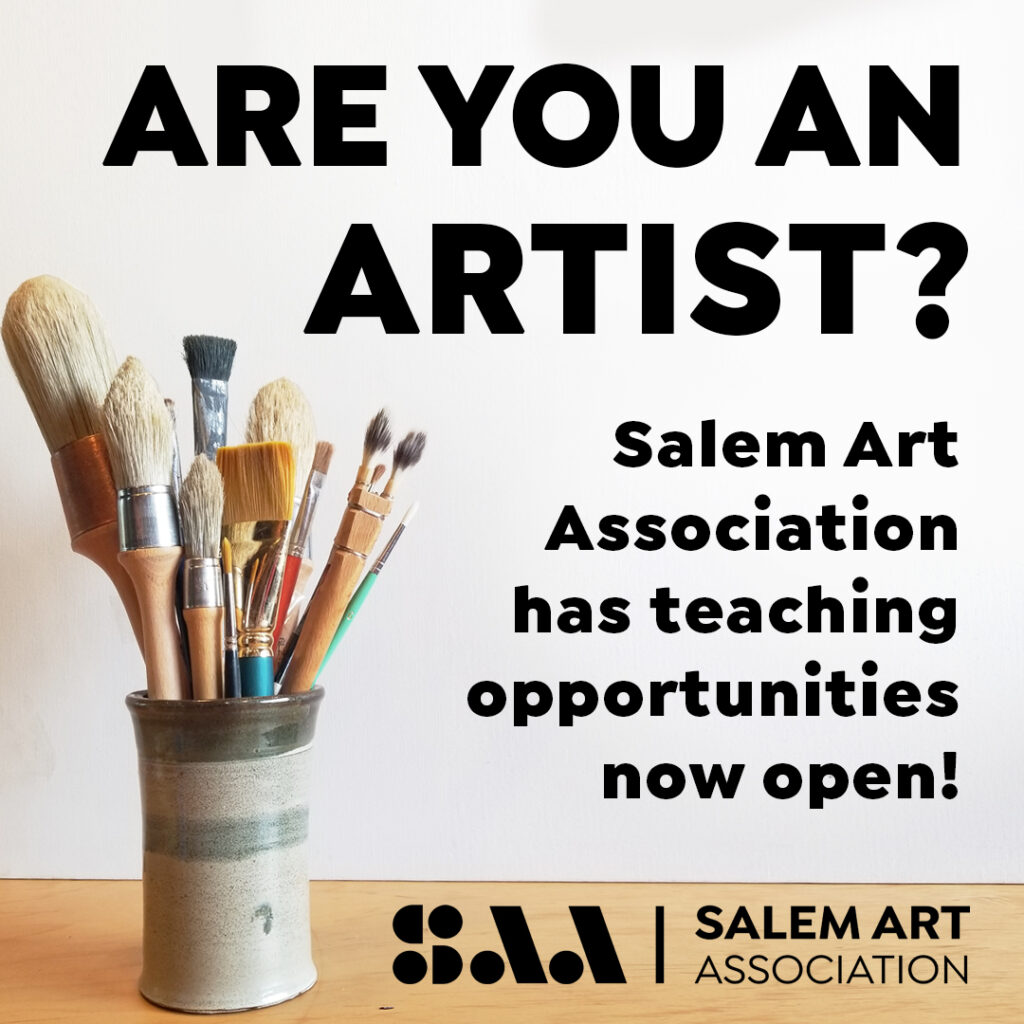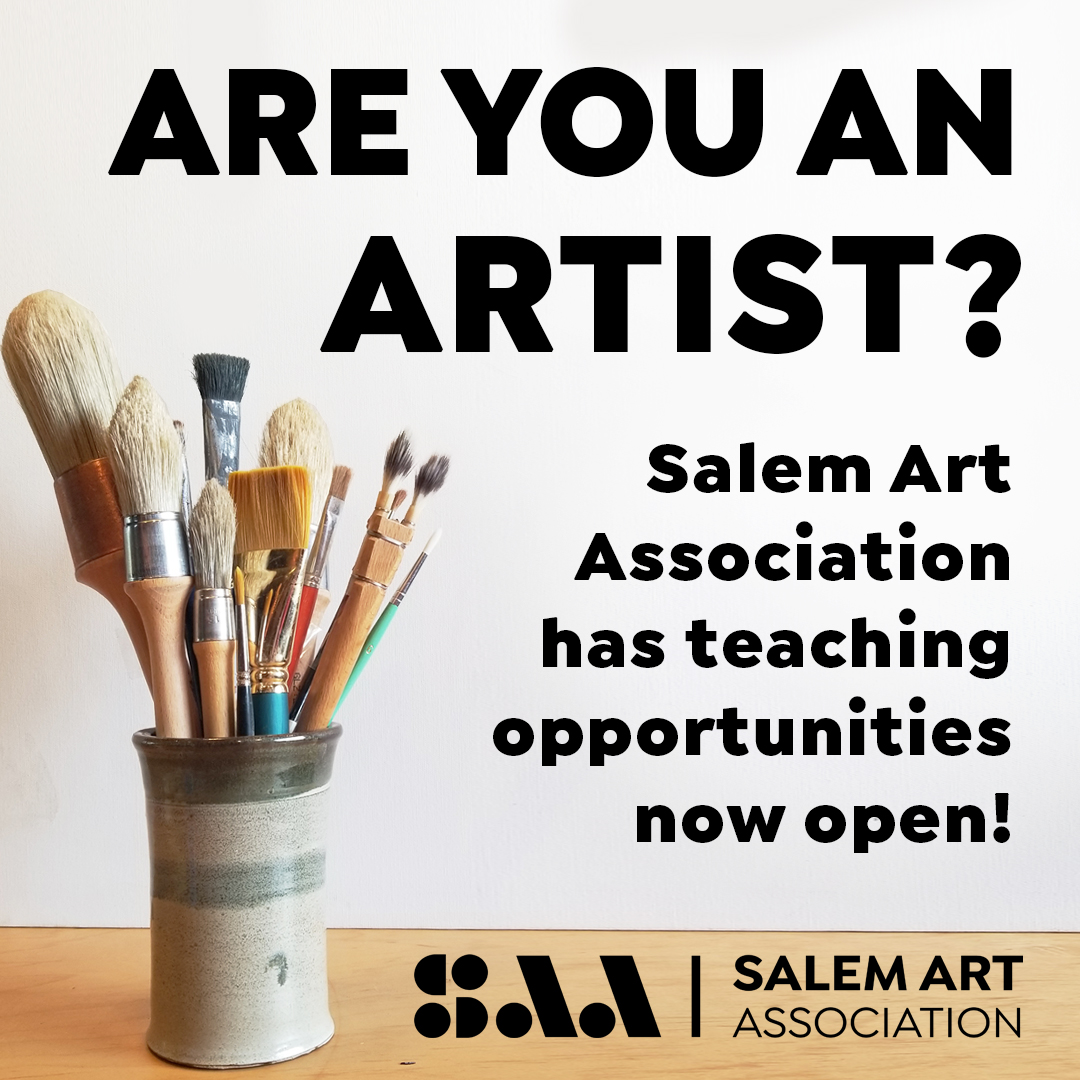 Artists in the Schools
Salem Art Association's Artists in the Schools (AIS) program is a collaborative effort between principals, artists, teachers and parents who respond to the need to include the arts in our children's basic education.
---
Art Workshops
Learn some new skills, or hone existing ones with Salem Art Association art workshops. A range of artistic practices are covered, and are taught by established artists. See below for a list of upcoming art workshops and a link to register online.
---