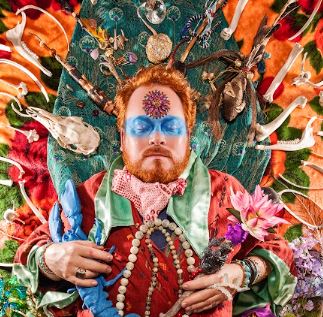 QUEER LOVE
Queer Love
FEBRUARY 2 – FEBRUARY 25, 2024 | CAMAS GALLERY
RECEPTION: FRIDAY, FEBRUARY 2 FROM 5:30 – 7:30 PM
In February 2024, Salem Art Association presents QUEER LOVE, an exhibit that centers the
work of queer artists and our love, declaring LOVE IS FOR EVERYONE.

QUEER LOVE is artists expressing their experience and the existence of QUEER LOVE.

QUEER LOVE is not just WHO or HOW we love, but that we DO.

Enjoy work from artists who are partners, lovers, collaborators, family and friends in this
collection that beautifully encompasses the spectrum of queer love in its enclosing, personal, romantic, friendly, caring, communal, sophisticated, banal, simple, pleasurable, individual, complex, complicated, faltering, distinguished, confident, divine, human, redemptive, healthy, holistic, carnal and happy examples. Experience the epitome of QUEER LOVE.
Artists
Molly Alloy
Badly Licked Bear
Jason Berlin
Scott Bloom
Michael Espinoza
Sean M. Johnson
Dennis Portz
Numi Rehfield-Griffith
Jessica Rehfield-Griffith
Renee Slade
Free Stewart
Asa Wright
eboni wyatt
-badly's friend
-tree poet from Seattle
-Co/Lab