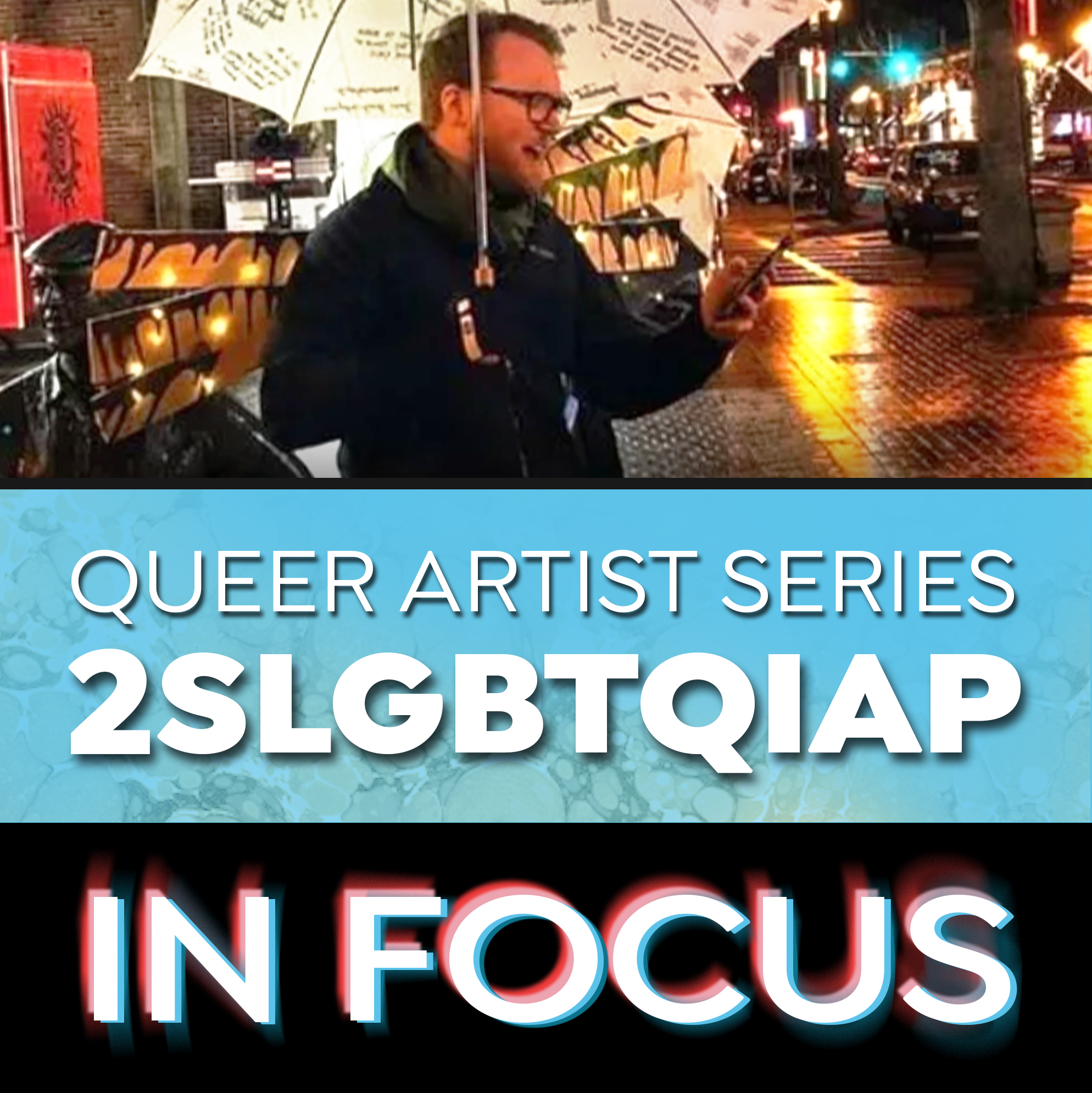 QUEER ARTISTS SERIES: 2SLGBTQIAP IN FOCUS | ERIC BRAMAN: PRAYER TO THE PINES
QUEER ARTISTS SERIES: 2SLGBTQIAP IN FOCUS | Eric Braman: Prayer to the Pines
SATURDAY, July 29, 2023 from 6 p.m. – 7 p.m. | BUSH BARN ART CENTER | FREE AND OPEN TO THE PUBLIC
Presentation Information:
Eric Braman: Prayer to the Pines
One hour presentation with Q&A; in-person, recorded
Eric Braman is a Queer poet, playwright, and storyteller who finds regular inspiration in the natural world around them. Join them for an evening of newly sprouted works inspired by the many landscapes they have called home, including the evergreen giants of the Pacific Northwest, mountains of Alaska, and fresh waters of Michigan. These works from familiar places will be mixed with new narratives inspired by stepping into the unknown – poetry and stories written during their 170 mile walking meditation on the Camino Portugues. Eric will encourage the audience to connect through reflection, conversation, and question.
Artist Bio:
Eric Braman (they/them) is a writer, theatre maker, and watercolor artist living in Springfield, Oregon. Eric was raised in Michigan, where a tenacity for niceties and a love of nature was born. Since coming out, their queer identity has pushed their art to explore themes of masculinity, mental health, and queer possibility; they are inspired by the dualities of themself and the communities they have called home. Eric's work has been published by High Shelf Press, Qu Literary Magazine, Moon Tide Press, The Coachella Review, Enfleshed, CG Harpies, and more. Eric has performed on stages across the United States including the Oregon Fringe Festival, Oregon Country Fair, Oregon Contemporary Theatre, ArtAlive! Corvallis, Arctic Entries of Alaska, Bigfoot Regional Poetry Slam, and more. www.ericbraman.com
If you'd like to experience some of Eric's work, here is a link to their collaborative album with Cullen Vance: https://open.spotify.com/album/14ntf1D5iDlBeutjRhQlyF?si=o9nr7SlDRoyNG4looesN4Q

ABOUT THE SERIES
The Queer Artist Series: 2SLGBTQIAP In Focus brings new artists to Salem Art Association with events featuring work by Queer Artists. Learn about each artist's creative practice with a one-hour talk and engage with what it is to make art and be Queer in a larger societal context. The 2S in the series title honors Two Spirit people in queer communities. Series curated and created by Jessica Rehfield and produced in partnership with Salem Art Association.
Series Lineup: